Description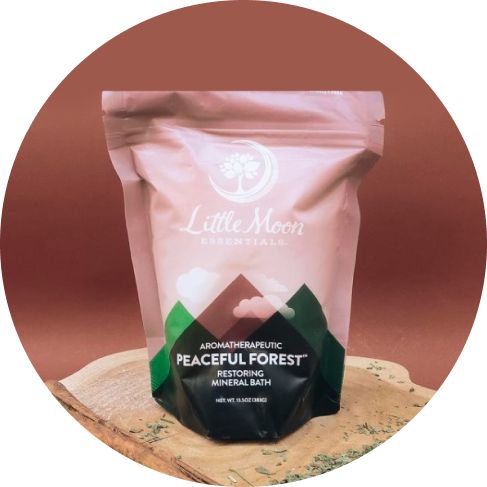 Reach a state of serenity
Endure peace and calmness with your whole body
Whether you trudge through the concrete jungle every day or reside just a little further from the serenity of the woods, nothing compares to the feeling of a deep soak in the essential oils of Peaceful Forest™ mineral bath.
Mineral bath salt instructions and details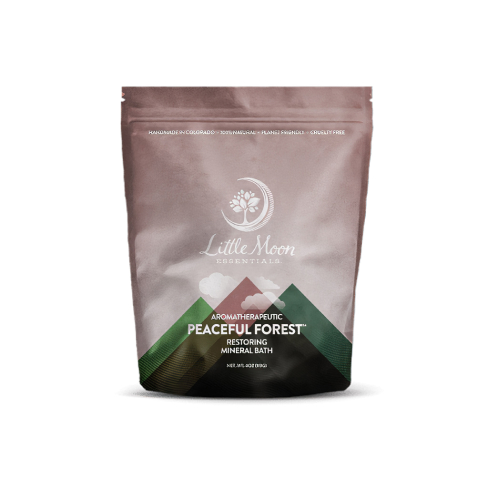 How to use the bath salt:
• Add a generous handful AFTER entering a warm bath. • Swirl by hand to disperse. • Enjoy the benefits while soaking for 15-20 minutes. • Rinse off
The benefits of the bath salt:
• Restoring aromatherapeutic experience. • Relaxing and calming. • Leaves your body feeling renewed and refreshed.
Experience the true sense of relaxation
Soaking in the essential oils of Peaceful Forest™ mineral bath will renew your sense of wonder and ease your mind. Better than a good long hike through the pines, this mineral bath will leave you balanced, energized, and invigorated every time.
About Moon Essentials
Little Moon Essentials is a bath and body care brand that is devoted to providing high-quality, natural remedies for the body, mind, and soul through aromatherapy. We pride ourselves in our handcrafted process creating formulas with carefully sourced ingredients while using earth-friendly practices. All Little Moon Essentials products are cruelty-free, planet-friendly, and hand made by our team in the USA. Our mission is to provide natural remedies that will improve your physical and emotional well-being, so you can feel your best every day.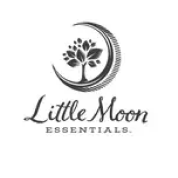 Designed In
Dania Beach, Florida
Smells really good and I am very pleased with this product.

I love this product! It smells really good inside the bag, but once it hits the water the scent is gone. I thought the smell would last longer.

Smells so good can't wait to try it 😃

The product is fantastic and this is a great supplier.

It is a pleasant product. It met my expectations. Soothing and fun.

I love this scent and the Little Moon bath salts are all wonderful additions to a relaxing bath. Will order again when I run out!

It's perfect. I really like that they are all natural ingredients, planet friendly, and cruelty free. You get what you pay for and in this case, you're getting quality.

I can't believe how great this product is. I have ...that is had, This salt helped get me to the point I'm at now. I'm released to exercise again. It helped my skin and my sleep... Wish I had known about this years ago. I've made some gifts for 5 friends & told everything them about this product. Love it!
Payment & Security
Your payment information is processed securely. We do not store credit card details nor have access to your credit card information.