Description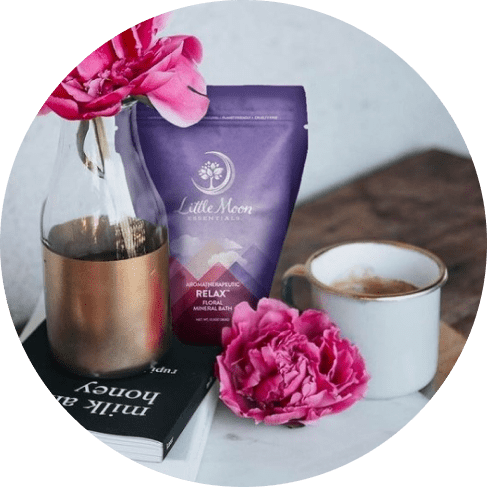 Unwind and relax
Aromatherapeutic floral mineral bath
A floral fantasy of petals and fragrances makes this bath a treat for the senses, the body, and the spirit. Made with essential oils that elicit feelings of happiness, this relaxing bath is like a spa in your own home!
Mineral bath salt instructions and details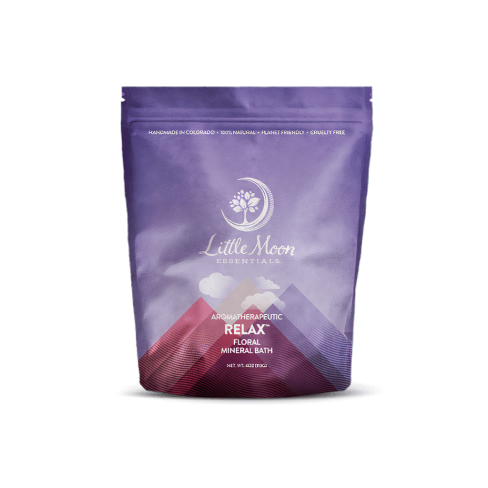 How to use the bath salt:
• Add a generous handful AFTER entering a warm bath. • Swirl by hand to disperse. • Enjoy the benefits while soaking for 15-20 minutes. • Rinse off
Benefits of the mineral bath salt include:
• Floral aromatherapeutic experience. • Calming and soothing. • Elicits feelings of happiness. • Leaves your body feeling soft and your mind worry-free.
A majestic way to end the day
After a long day of work, it is essential to rest your body and your mind. With this mineral bath salt, experience a true relaxation of body and mind. Relax™ mineral bath is recommended as a soothing soak before bed. Make "you" the priority! Surrender your worries and be filled with comfort and joy!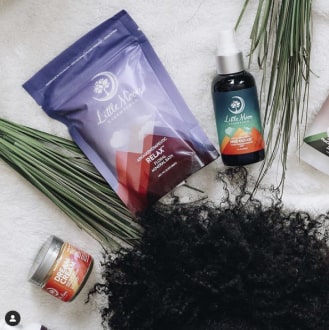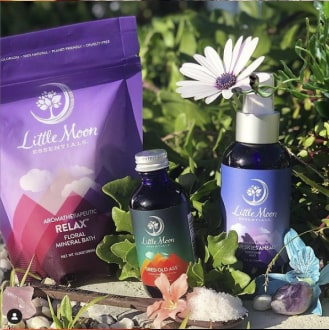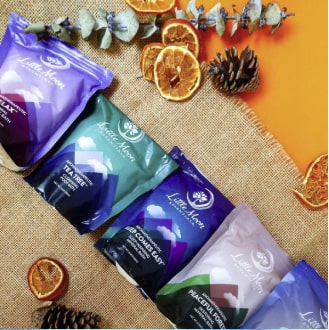 About Moon Essentials
Little Moon Essentials is a bath and body care brand that is devoted to providing high-quality, natural remedies for the body, mind, and soul through aromatherapy. We pride ourselves in our handcrafted process creating formulas with carefully sourced ingredients while using earth-friendly practices. All Little Moon Essentials products are cruelty-free, planet-friendly, and hand made by our team in the USA. Our mission is to provide natural remedies that will improve your physical and emotional well-being, so you can feel your best every day.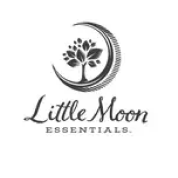 Designed In
Dania Beach, Florida
I'm in love with this Relax Mineral Bath Salt! So amazing and wonderful and gives me so much energy I would not be without it.

This is a much better product than some other salts you will find at your local drug store. This is for people who need a little extra help with pain.

I love the smell and the effect of this salt, but unfortunately it won't really help until you've done it a few times.

Magnificent! Works great! Can get to sleep. I have ordered this product again and again several times since and have even given it as a gift to a fellow arthritis sufferer!

This product is amazing. So many uses and so many amazing benefits. I have used others and I have definitely found this one to be of superior quality. Recommend it!

This is an amazing product, love it SO much! I have been recommending to my friends with anxiety, stress, and other issues. This is a wonderful way for your body to get the benefits in a relaxing and self care soak!

Excellent for anxiety, depression, insomnia, and skin issues such as acne and eczema. I was able to experience a much improved quality of sleep. Also it increased my ability to relax during meditation, another of my relaxation techniques.

I seriously recommend this product to anyone and everyone that will listen! It works so well with so many ailments. Cramping? Take a relaxing bath. Trouble sleeping? Take a relaxing bath. It's such a diverse product, and THIS is the brand to get!

It is so nice to take a relaxing magnesium bath before bed. Great for sore muscles from working out or working too many hours in the garden. This would be a great gift to add to a basket for someone needing to relax. Or someone who loves working out.
Payment & Security
Your payment information is processed securely. We do not store credit card details nor have access to your credit card information.