Description
The Mod Orthodontic Pacifier
Finally, here's a pacifier that soothes babies and parents, too. This Orthodontic Silicone Pacifier is backed by science to actively support your baby's breathing and oral development.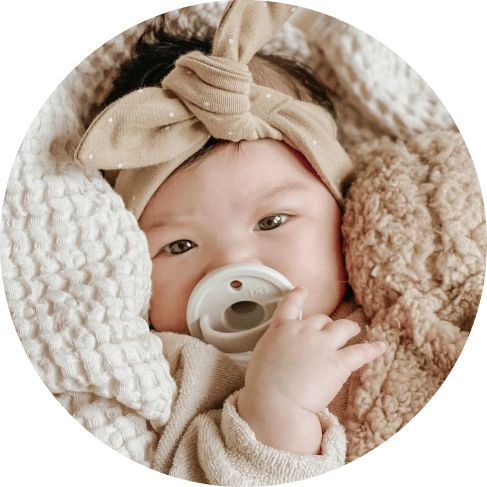 The Mod Pacifier: features and benefits
#1 for breastfed babies
Orthodontic, supportive shape
This classic orthodontic pacifier adapts to your baby's mouth, always staying in the correct position. This helps support the palate and the development of wide, healthy grins.
Extra-small teat
The pacifier's unique breast-like nipple is shaped to soothe the baby just like the mom. This makes for an easy transition from breast to a pacifier.
Comfortable and stylish
The lightweight handle allows babies to keep the pacifier in their mouth, and the pastel milk color just tops it off!
Free from harmful substances
This pacifier is 100% silicone, free of BPA, PVC, latex, and phthalate. CPSIA tested and certified, it meets all safety requirements.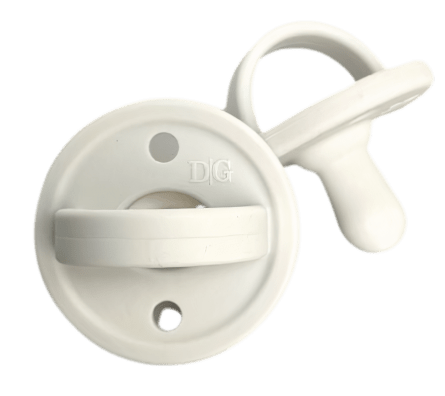 Details and care
Age: the first year (0m-12m). Dishwasher safe (top rack only). Please note: This is NOT a teether. These pacifiers are strictly for soothing ONLY.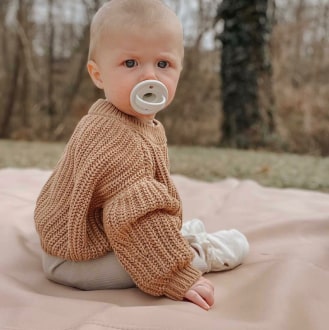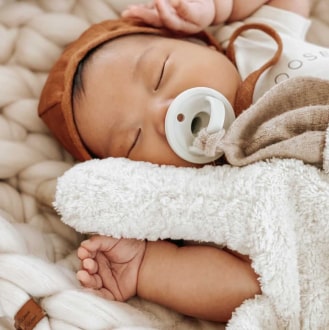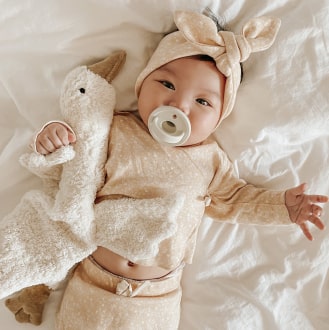 About The Dearest Grey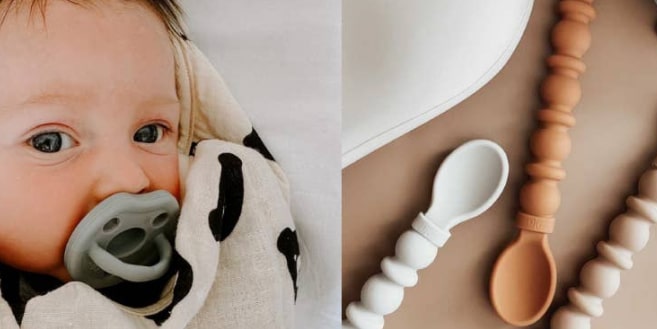 Hi, I'm Summer founder of The Dearest Grey! Everyones story starts some where and I'm here to tell you mine all started in hopes to bring a modern twist to baby products. Here at The Dearest Grey we take safety very seriously. We have all of our products put through a serious of testing done by a government approved facility (CPSC). Our colors are hand chosen to provide a unique style. Our products are also super functional and perfect for on the go. We also pride ourselves on our customer service. Check us out on Instagram! @thedearestgrey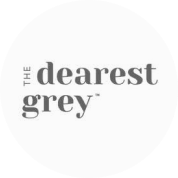 Designed In
Montgomery , Texas
Love them get my son right to sleep

These are the best pacifiers. They are well-made, cute and light so babies can keep them in their mouths. The design of the nipple is perfect.

These are the only paci my breastfed baby will take! They aren't super long so don't cause gagging. He also likes to chew on them!

Really love this paci and it was exactly the design I was hoping for. My baby took it easily.

These pacifiers are amazing. My 6m old son took to these pacifiers immediately and we absolutely love them. And I don't have to worry about them getting ruined because they're not rubber.

Literally would give these all the stars in the sky! It is so lightweight yet durable.

So with every child I struggled to find a pacifier that helps them soothe and bring comfort. With my third baby, now, my struggle was the highest until I stumbled upon this mod pacifier! Now the design of it brings comfort to the exterior of the mouth and cheeks unlike the 5 other brands I have tried. The nipple design is small and easy to grip, it's also easy to clean, and truly is lightweight! I wish I had this pacifier 6 years ago with my first baby, especially during the 4 months of colic we had!

The pacis are the best we have ever bought! My baby loves them! The natural is perfect for breastfeeding babies.

Just wasn't what our baby wanted. Nipple is small..

Expensive but the only ones my baby will take! Good quality, nice color
Payment & Security
Your payment information is processed securely. We do not store credit card details nor have access to your credit card information.