Description
A grooming kit for large-sized pets
Ready to DIY your pup's haircuts instead of making monthly trips to the dog groomers? A dog grooming kit will be your new best friend (right after your pooch, of course).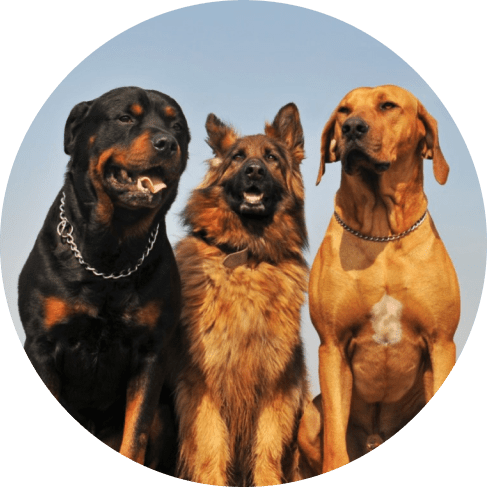 Groom your pets instead of paying for a groomer
Get your pooch groomed from head to tail
Includes a slicker brush and nail clipper
The set includes a slicker brush with grip that is 5.7-inches by 4.7-inches and a nail clipper with grip measuring 6.1-inches by 2.2-inches.
For a clean and polished style
The nail clippers are used to trim the pet's nail at a 45 degree angle. The slicker brushes are used for detangling and light dematting hair.
Comfortable & safe design
The brush can be used on most coat types to make the coat smoother and softer. Features an ergonomic design and a handle for comfort and safety.
Remove loose undercoat
The brush can be used to remove loose or dead undercoat by using the line or layer brushing technique.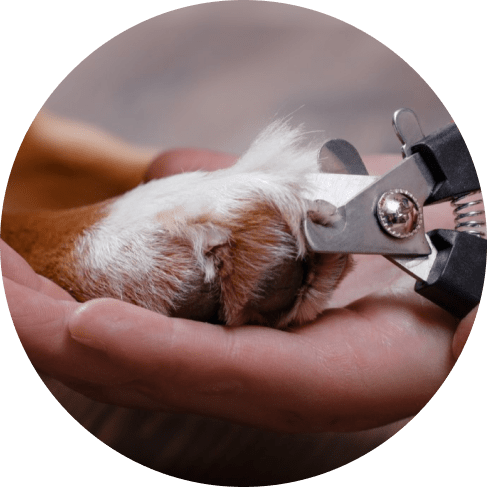 Take care of your doggo
Keep your pooch looking like they just walked out of the groomer! The 2-Piece Grooming Kit is a must-have for any pet owner. It is the perfect way to keep your pets looking good at home or away.
About Jojo Modern Pets
Jojo Modern Pets started with the idea that people want beautifully designed pet products that match their home. JoJo Modern Pets has great offerings for small boutiques and regional pet chains. We provide the basics with a unique twist and something people can't find other places. We can pre-ticket some items with your brand or help you source products you know your customers will love. JMP is stocked with domestic inventory at our warehouse in Illinois. We work with customers to do it "their way." Case packs, moqs and pricing that makes sense for independent stores. At JoJo Modern Pets we pride ourselves on making our customers more money.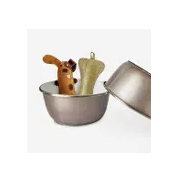 Designed In
Oswego, Illinois
Love how easy it is to remove hair from it! My kitten absolutely loves it. Simple and easy to use

A must have for hairy pets. Very efficient. Take tons of hair off pets without hurting them and they actually like the feel of being brushed of.

I've only used the brush once so far but am pleased with the results. It is a good size for my toy poodle and did a really nice job fluffing the hair on his head. He was just groomed so he doesn't have any tangles but that kinky curly hair has to be kept under control I really didn't need the comb or nail clippers but the price was so reasonable for all 2 items.

Absolutely love this brush. Very comfortable bristles with super easy cleaning. The nail clippers are meant for small to medium small maybe medium dogs.

I tried the brush out immediately on my cat and she loves it. I think its like a massager to her. It helps get her fur so it limit hairball issue. I haven't tried the clippers and really most likely wont because I feel, even though my cat is indoor, that she is entitled to keep her one nature defense and I don't know that she would let me anyway.

We have an akita/chow and she has begun to blow coat (that time of year). I have been looking for this type of comb - what we called a greyhound comb when I used to show akitas - since it is great for heavy double coated breeds. It has to be used gently and work through the coat in steps but it is the best for getting old undercoat out. Very nice product at a nice price. I will be looking at their other products in the future.

This set works great on my 10 lb French Angora Rabbit. The clippers are much better than the small scissor type I brought marketed just for bunnies. Sturdy and easy to grasp, they are large enough to trim almost any small animal. My dogs are quite small, about the size of my rabbit, but I imagine it would work on most dogs too. I like the back plate that keeps the nail from slipping in too far.

All 2 items work great. Clippers cut through my Ratcha's nails just fine, no splitting or file needed. The comb is her favorite, as it gives the best scratches
Payment & Security
Your payment information is processed securely. We do not store credit card details nor have access to your credit card information.