Description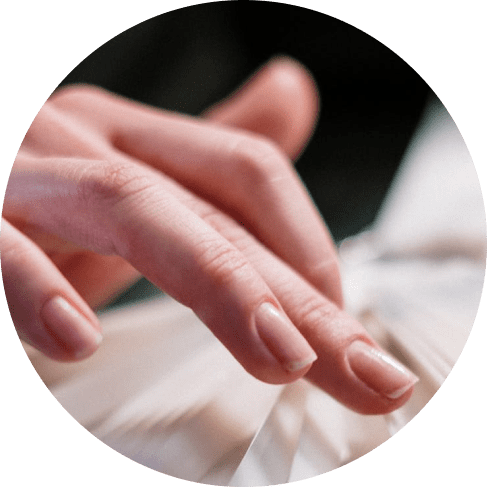 A kit for thorough self-care
Look and feel your best with this kit in handy. Having beautiful nails is not a question of aesthetics, it's a hygienic necessity! Everyone, without any exclusions, must have their nails taken care of. How to do it? Easily, especially when you have a manicure set at your home. A perfect and universal gift for anyone!
Beautiful nails are not a luxury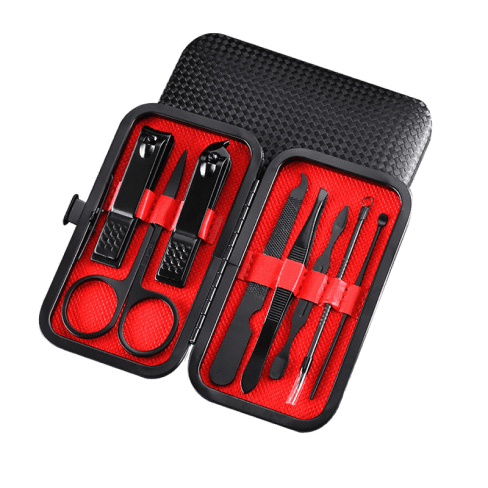 Made from stainless steel
The tools are made of high-quality stainless steel, ensuring that they are extremely long-lasting. They'll serve your beauty for a long time because they're resistant to physical impacts.
Many tools to keep you looking the very best
The kit is very versatile and capable. It has 8 tools that you can easily use to do manicure, pedicure, and take general care of your face. Be ready for anything at any time!
The hands are the windows to our everyday life
They say that eyes are the windows to our souls. That's true, but let's not forget about the hands. They have always been indicating what we do and how we approach caring for ourselves. That's why a kit that will always be there to take good care of your hands and feet (AND face) is an amazing thing to have in the bag. Buy it for yourself or someone else. It's a thing that will always come in handy!
Great quality nail clippers, nice product. Single package for all my needs.

Itz a good quality product with nice packaging and compact and good even for travel and regular use.

This is lovely tool comes with Box and all types off nail trim equipments. Premium quality product. Very easy to use and made with good design. Very impressive product, valuable item. Packaging is superb

Product delivered in Good Condition. all items are also solid quality. I felt price is little high. however value for money

Very useful Good Product... kit has all beauty tools which all are required...I love this Manicure set... everyone must have day to day use this Manicure set at Home. Really value to Money…

The Nail scissors grooming kit is very nice and the set are of decent quality. Great gift to your friends, family members. No Double it will become your favourite piece to gently take care of nails and facial! You can buy this I buy this for my girlfriend!!

It is grooming kit and it's compact and looks classy it's in red and black shade and all the products are in black color which I really like the quality is amazing and it is heavy and seems to be durable

This little box if full of power , being a fashion influencer my sister was looking for some alternate as in these times she can't go to a saloon to have her monthly manicure seating so i gifted her this and she is more than happy after seeing this.

It's very premium product and holding case also premium. It's high quality product and black finishing also very good. It's manicure set it's enough for every requirement.i am happy with this product. It's value of money

Very much handy and travel friendly set. It's organised in such a way where you can find accessories easily. It makes the work easier and faster. Quality seems to be good and genuine. From outside it looks like a ladies clutch so it has good look too. Also has essential stuff like scissors, nail cutters, etc.

Lovely, complete set of tools and peripherals for all your beautification needs! Just a minor issue with the product: the black powder coating finish tends to scrape off rather easily, so I suggest buying the stainless steel(clear) finish version instead. AND DO BE EXTRA CAREFUL! They're super sharp, especially the nail cutters.. 💅🏻
Payment & Security
Your payment information is processed securely. We do not store credit card details nor have access to your credit card information.