Description
Fierce chopping power (pocket-sized)
Need to do some quick woodwork but not feeling like lugging the saw around? Try our Ace Camp Pocket Saw for a change. Cut branches and trunks with incredible pull power today.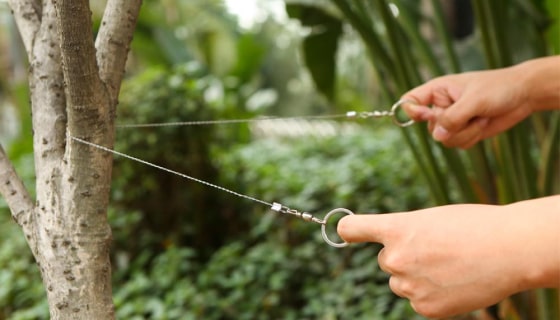 Small but powerful
Fit in your pocket
Yes, really. Our Ace Camp Pocket Saw is just a chain connected to two rings, and fits into any pocket -- it also weighs only 0.5 ounces.
High performance
Our saw chain is made of lightweight stainless steel that is sturdy yet still heavy-duty.
Sized for cuts
Measuring 27.6", our saw chain provides ample space for all your sawing and cutting needs of greenery.
Save on space
If you need something lighter and much smaller than a chainsaw to get some work done, consider our pocket saw.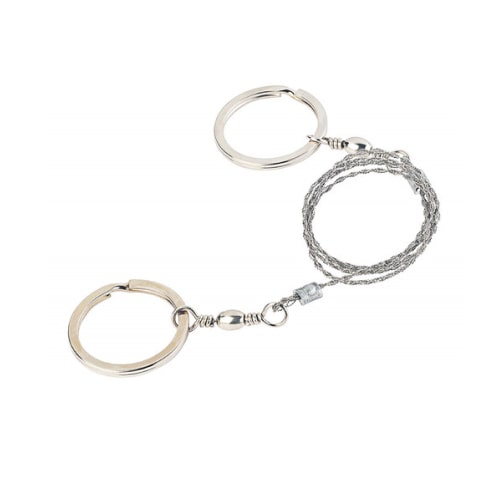 Ace the outdoors game
At Ace Camp, we know what it means to be in the wilderness, exploring, hiking, camping -- and having a good time. That's why it's our mission to be the one stop for all your outdoor essentials for safety and convenience.
About AceCamp
It shouldn't be hard to answer the call of the wild, to become fully immersed in the outdoors and be prepared for whatever nature throws at you. Here at Ace Camp, our mission is to deliver outdoor enthusiasts the gear that becomes the catalyst that gets you out there.The experience is everything, and we're here to make it easier for you to have those unforgettable adventures. We understand that it's essential to trust your equipment. Quality has been our number-one priority since Ace Camp was established internationally in 2000. Since that time, we've been manufacturing high-quality products for reasonable prices for a broad range of outdoor activities. With over 200 products in our line of camping equipment and emergency preparedness gear, we outfit customers around the world for adventures close to home or far-away. Even when roughing it, certain necessities can elevate a decent outing to the trip of a lifetime. In 2012 we moved operations to the outdoor mecca of Salt Lake City as a base to pioneer new products and better serve the American market. Our state of the art facility guarantees that you get your order fast and on time. Now all you have to worry about is which adventure you're planning on next.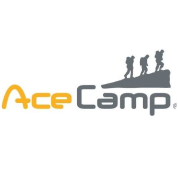 Designed In
Utah, Salt Lake City
Works really well, I tied long ropes to each handle, threw it over some high branches and trimmed my tree that way. My only complaint is that it would land upside down and obviously wouldn't cut that way. Would be great if half the teeth faced the opposite direction so it would cut on both sides.

I used this the other day and it is amazing. There is very little effort needed to saw through branches. We sawed branches up to 2" thick with minimal effort. The only problem was when we got to the end and the branch started to compress against the saw. This is typical of all chain saws. It can either be finished with a pruner or someone can hold the branch up while finishing the cut. I would recommend this as a simple and easy tool to use.

This saw is a must have for your truck, backpack or anything else you might find yourself in need to saw. I used it a week ago when a tree feel in the road blocking traffic. Went and got out of my truck and cut the fallen tree in half and pushed the two half's aside and went on my way. I can't tell you how well this thing cuts. It's sharp teeth cut really fast and efficient. You could easily cut down a mid size tree with this. Definitely a good buy.

I have another manual chainsaw, but this one is far better. The saw is nice and sharp, it fits neatly into the pouch, and the handles make it very easy to hold and operate without getting sore hands. My old one has "T" handles that are uncomfortable and tiring to hold. I am very happy with this purchase and look forward to lots of time using it.

This is exactly what I expected it to be, its nice and compact and cut alot better then I had anticipated. I cut through a torso sized log in just a min or two. I dont expect this to fell trees but for clearing out trails of broken branches and smaller logs or even to cut some firewood for camping, this is great to have on hand. This DOES require alittle manual labor so dont expect it to be like brushing your teeth. But it beats packing around a small gas chainsaw or axe.

This chain saw is great for a backpack and works well and has good handles. For my intended use it didn't work as I was trying to cut a high tree branch by toeing small ropes to handles but the cutting teeth were on the opposite side of the branch with no way of flipping over. It would be great if it had cutting teeth on both sides. Handles are well made and price is reasonable compared to making one yourself out of a normal chainsaw blade.
Payment & Security
Your payment information is processed securely. We do not store credit card details nor have access to your credit card information.