Description
Easy grab-and-wear solution
This Adjustable Chain Bracelet will probably be the most versatile piece in your collection so far. Not only can it be used as both a bracelet and an anklet, but it is also adjustable! Let your impeccable taste speak for itself with this delicate bracelet.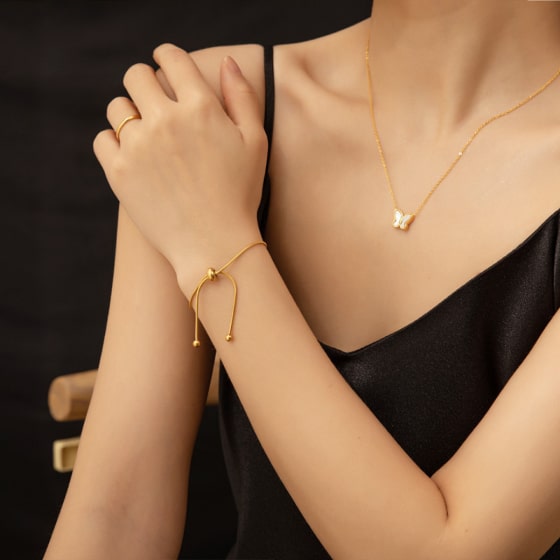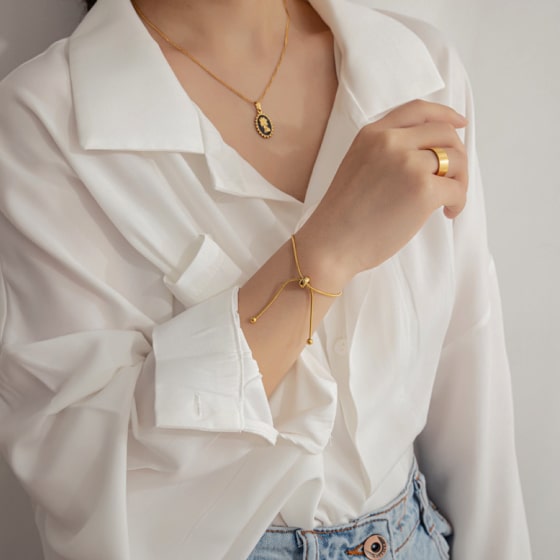 Adjustable Chain Bracelet specifications
100% safe
No lead, no nickel or other toxic alloys.
Quality first
Holding up the highest quality standards, our products are made to last.
Flawless design
Designed by professionals and crafted with love to ensure comfortable everyday use.
Materials and construction
Jewellery main material: titanium. Shape: round adjustable bracelet/anklet. Color: gold.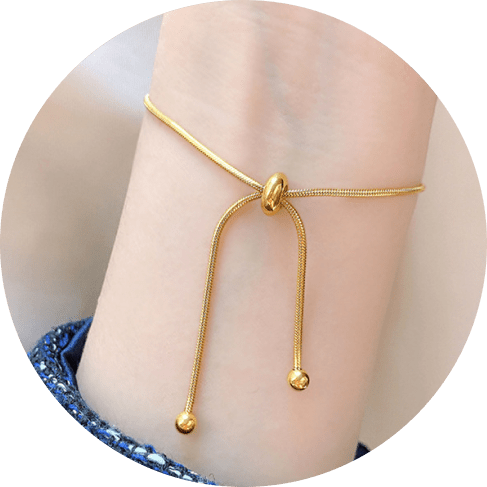 Stylish and practical
You no longer need to spend days looking for the right-sized bracelet, just adjust this one to fit your wrist or ankle. Neutral and minimalist style of this piece will let you wear other bracelets with it without worrying about them not matching each other. Great for any occasion, be it a wedding, a business meeting, or just a casual walk in the park.
Nice and dainty! Great for my small arm.

Excellent quality perfect for making jewelry.

OMG! This is so cute! It's perfect! Thank you!

Surprisingly for the money this was a quality piece. I love it.

Love this bracelet... very pretty and shinier than I expected.

It's so easy on and off. The best part is it adjusts to a small size.

Great quality. The thickness was great and looks good on my wrist.

I love this bracelet. I have been wearing it almost daily for a month and it still looks as good as new. It has so much sparkle.

This bracelet is elegant and really nice quality for the price. I like how it's adjustable and it stays at the length that you put it.
Payment & Security
Your payment information is processed securely. We do not store credit card details nor have access to your credit card information.