Description
Deep repair is here
A nourished scalp and strengthened hair follicles help promote healthy hair growth -- for fuller, lusher hair. Our Advanced Repair Scalp Treatment packs an extra punch to get you the relief and improvement you deserve.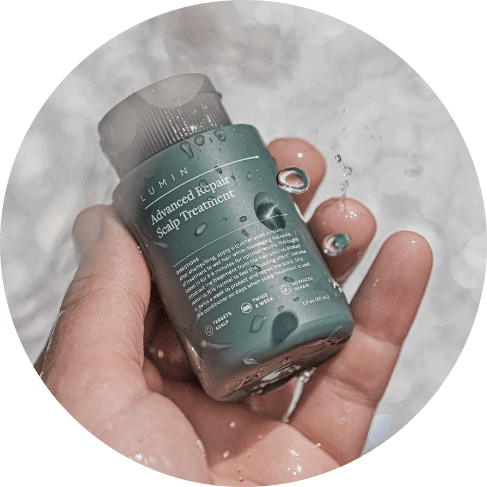 Deep treat your scalp
A spa for your head
Made better by nature
Stimulate hair growth while deep cleaning with tea tree leaf oil and strengthen and nourish with ceramide.
Calm + soothe + repair
Target hair damage and follicles today. Used as a hair mask, our leave-on-wash-off treatment gives deep clean and care in one product.
A conditioner, amplified
Use our Advanced Repair Scalp Treatment in place of your conditioner after shampooing, whenever you need a good pick-me-up.
Do it all
Use our treatment once or twice a week. Massage into the scalp and leave on for up to six minutes for optimal results.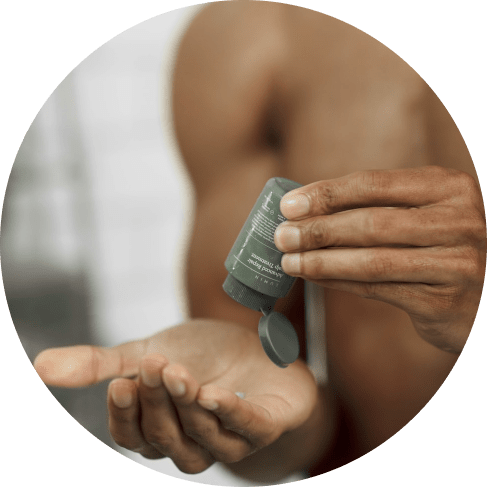 Premium care, just for men
Lumin prides itself on quality ingredients that really make a difference. Go from ordinary to extraordinary with the Lumin line of skincare and haircare must-haves for a better, more confident you.
Works really well for its intended purpose

Always happy with this product

My hair is so shiny. I will not be returning this product.

Good product; seems to do what it's supposed to.

Worth every penny. Smells good. I've used it for years.

I liked its efficiency but expected different

This is great for the scalp and makes the hair feel wonderful

Amazing product, it's reviving my scalp!

I really like the way this product feels in my scalp. I would recommend it.

At first I thought the bottle was too small, but it appears you don't need much gel each time, very effective!

I'm really pleased with this product so far. There's certainly a lot of value for your money

This size bottle lasts all year round. Great product for dry scalp.

I just started using it for the first week and noticed immediately the dandruff and itching was gone. Very satisfied with this product.

My husband has chronic scalp issues with no solutions. Blessedly, this works. Thank you!!

I love this product, I saw it and had to try it. It works great for my dandruff and stress induced eczema on my head.

I have dry, itchy scalp 365 days a year. Scratch and bleed type scenario. BUT I have started using this everyday and it's gone!!! Fully worth it.

The scalp repair is my favorite now. It has a "cooling" effect and the tea tree oil makes my scalp feel refreshed, moisturized, and clean.

I've been using the product for a few weeks now and am pretty happy overall with the results. I give the scalp treatment 6/5 stars for how much I like it.

I had a terribly dry scalp and it was so itchy and I scratched and it would bleed. Even immediately after showers it would start itching. After using this, the itching stopped a few days after. Haven't had issues since!

I have an extremely sensitive scalp that tends to break out with weather, stress, or for no reason at all. This treatment has worked great keeping it all under control. It also feels great on your scalp.

Not only does it have a good smell but you get this nice cool tingling sensation on your scalp which is an absolute treat in the summer months right now. Totally worth what it costs

I have a horrible scalp from seborrhoeic dermatitis and this seems to calm down the flaking and itching that occur. I plan to keep using this product as it's one of the few things that worked.

I am in love with Lumin's face wash and moisturizer system, so I thought I would give the scalp recovery a try. I have a really dry scalp due to Eczema. The menthol type feeling in the scalp treatment soothes my scalp. It relieves the itchiness of a dry scalp. I am glad I made the purchase.

I have pretty bad dandruff every now and then. After using the product for a week straight I noticed a significant difference in how itchy and flaky my scalp was. You do have to use it regularly to treat it, as it doesn't go away forever, but having some with you whenever you do have an issue, it really helps.

I've used this product for years and it has helped my scalp immensely. My friend who is a stylist recommended this product to my scalp problem especially during the winter season as the dry air makes everything dry. I love this product. I would definitely recommend for anyone who has itchy dry scalp to use this treatment
Payment & Security
Your payment information is processed securely. We do not store credit card details nor have access to your credit card information.