Description
Stylish earrings for women
Refine your look
Earrings are important accessories, and finding a perfect pair can easily elevate your outfit. With these minimalist design earrings you can be certain that your new look will not go unnoticed. Make any outfit more expressive and sophisticated with our Asymmetrical Design Earrings!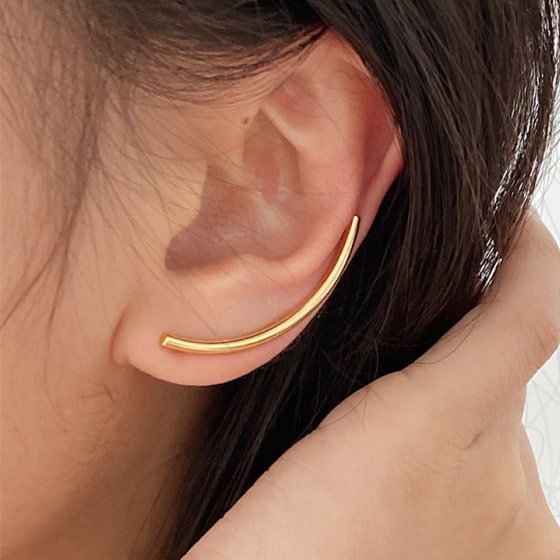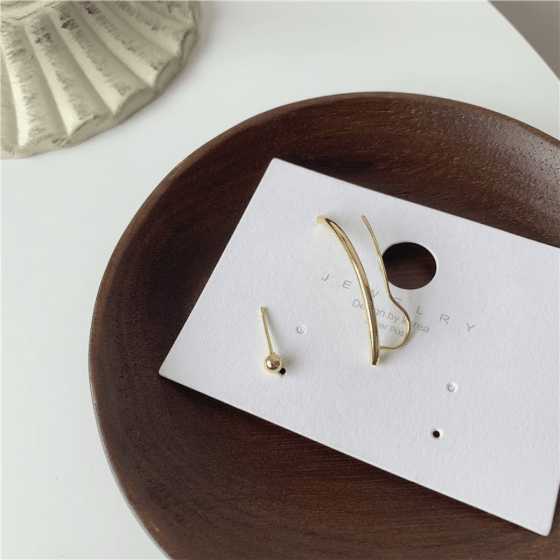 Easy to clean and store
Wipe the earrings with soft wet tissue, let them dry, and you are good to go. Do not use abrasive cleaning products. Keep away from prolonged exposure to moisture, heat, and chemicals. Handle with care. Store separately in a cool dark place.
Great quality, affordable price
Our long-time priority is to make sure that our customers are happy with our products. We pride ourselves on choosing the high quality materials while maintaining affordable prices. Jewelry materials: brass. Color: golden. Nickel-free, lead-free.
A memorable present
Looking for a way to show just how much someone means to you? Whether you're looking for a perfect anniversary, engagement or wedding gift, or you just want to make your loved one smile on a rainy day, these Asymmetrical Design Earrings will fit the bill.
Unique design. Love these.

Love these!! they give the perfect look.

Super detailed, adorable, and just the right size.

These are my favorite earrings. I get compliments every time I wear them.

Cute. I've been looking for something like this for a while and found these! Very happy with them.

Such good quality. Easy to take on and off and even sleep in. Will buy again and will buy more from this brand.

These earrings are perfect. I ordered a pair for my daughter and she wears them everyday. I ordered a pair for myself and can't wait to get them!!!

It's been about a month so far so good. No tarnish, my ears do not get irritated easily with these. I recommend this product. I also get lots of compliments.
Payment & Security
Your payment information is processed securely. We do not store credit card details nor have access to your credit card information.