Description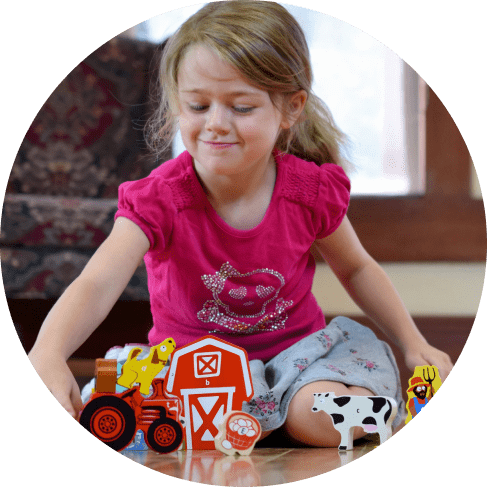 It's an old-fashioned barn raising
The Balance Barn game and playset offer a fun family stacking game and farm character playset - all in one! Kids love to play with the farm characters telling their own stories, and families can play a simple yet fun stacking game together.
Can you balance them all?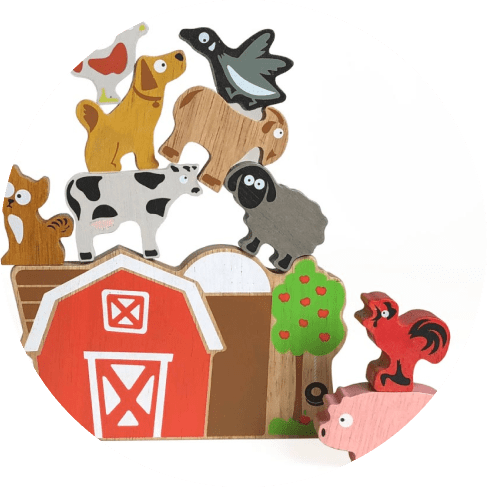 What's in the box?
12 all-natural wood pieces painted with bright, bold colors, and 1 barn to balance them on. Stack fun farm shapes like the horse, cow, pig, puppy, rooster, sheep, duck, kitty, and goose.
It's a fun, puzzling challenge
Develops fine motor skills while encouraging critical thinking and problem-solving. All-natural wood pieces with bright, bold colors. For ages 3 and up. Farm Playset dimensions: 6.6 x 9.0 x 1.0 inches.
Simple to play, tough to master
Now, what are all those animals doing on the barn roof? Balancing, of course! And they think it would be the bee's knees if you helped stack them up high. They've bet the farm it won't take you longer than two shakes of a lamb's tail! So go ahead, take the bull by the horns, and do your best to balance the whole barnyard!
About BeginAgain
BeginAgain is an eco-conscious toy company based out of Fort Collins, CO, who specializes in toys for children 6 months to 6 years old. We design and market toys that are fun and develop the child across all stages of toddler and preschool life, both mentally and physically. Our products are made from 100% sustainable materials, so they are child safe and most importantly mom trusted! Our brand is seeing tremendous growth as a result of: 1. Our sustainability message is resonating with consumers & retailers. 2. We use rubberwood, water based stains & natural rubber for entire product line. 3. Parents are looking for toys that reduce screen time for their children. 4. The revolt against plastic is very real & parents are looking brands not using plastic. 5. BeginAgain has grown as a very authentic voice that parents, grandparents & educators really love.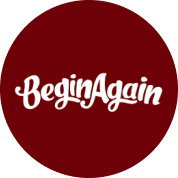 Designed In
Fort Collins, Colorado
My almost 3 year old son loves this game! And it's even fun for us adults to play, too. Smaller than I imagined but not too small. Perfect little game for many ages, definitely giftable.

My grandson is only 3 but he loves stacking things. I thought they were magnet but they were not so it's a little tough when he stacks them up & the fall down, he gets a little angry!

He might be a little old for it but he still had a good time trying to get all the animals to balance on it. It was a bit of a challenge for him. This would be a great product for 1-6 year olds but probably should be geared toward toddlers as my 5 year old lost interest pretty quickly. Still a solid product though.

Very nicely packaged. All the pieces were in excellent condition, nice solid wood. Adorable little toy that my 2 year old loves. He's very into farm animals so when he's not trying to stack them he's carrying them around making the animal sounds. Great for their imagination and hand eye coordination. Great price, worth the money!

I let my son pick this from a list of toys I thought his sister would like so he could give her something for Christmas. I wasn't sure how much they would enjoy it, but it had animals and a barn, so he was naturally drawn to it. When she opened it up it was an instant hit. The pieces are a good weight and have a nice finish. Both my kids love stacking the animals together, but my daughter insists that the sheep and cat have to go on first. I love that is hard to get all the animals on without them falling, but it's easy to get the first few on. It makes it fun to play, with enough turns before it falls, but you're not bored because you'll hardly ever get them all on there. It's hard to do even as an adult. I'm really glad we got this, it's certainly going to be a favorite for a long time.
Payment & Security
Your payment information is processed securely. We do not store credit card details nor have access to your credit card information.