Description
Stunning earrings for ladies
Emphasize your features
Pretty earrings are an essential accessory of any woman's jewelry collection. Make the heart-shaped earrings its part! They will wonderfully contribute to your look and highlight the beauty of your face.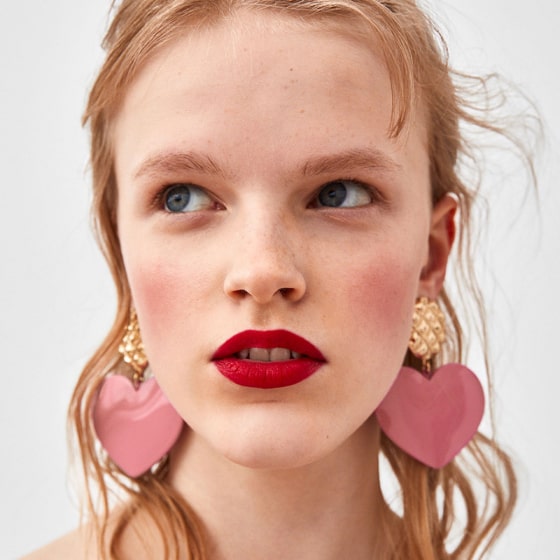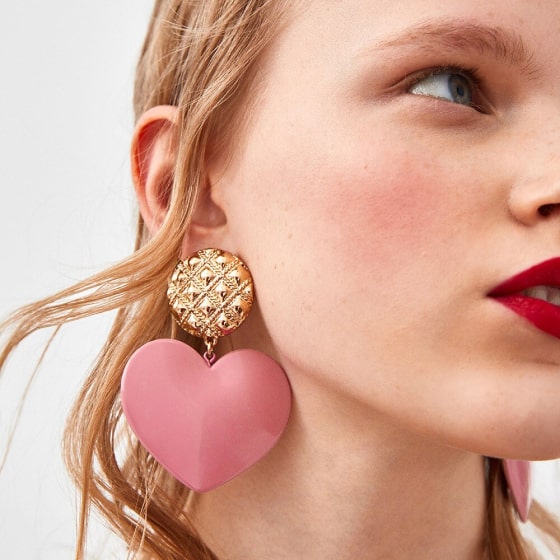 Add a romantic note to your look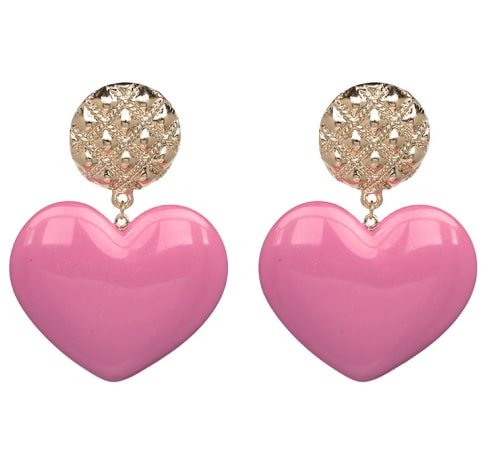 General characteristics
Color: pink. Size: 3.14 in. * 2.04 in. Weight: 0.14 oz. Material: resin.
Care tips
Do not submerge in water. Store out of sunlight. Avoid exposing the earrings to harsh chemicals and cleaning products.
It's a perfect gift
These pretty Heart Drop Earrings make an amazing gift for any occasion, whether you give it as a birthday souvenir or any other present. They are meaningful, beautiful, and elegant. The earrings are suitable for women of all ages and look amazing with any outfit.
Cool earrings, bright and pleasant to the eye. Quite large and therefore very heavy. Because of this, it is inconvenient to wear for a long time. Got under the rain, thought they would be spoiled, but no, still alive, so I recommend.

I really like these earrings, they seem to be simple, but still quite stylish and trendy. They are big, but I don't have any problems wearing them, for me they aren't heavy. But I can't sleep wearing them.

Very interesting earrings, they make me look cute and unusual.

Earrings themselves are beautiful, but too huge for me.

Earrings are beautiful they are very light and elegant.

Good earrings, beautiful texture. And the price is fine!

really nice big hearts!! just what i wanted for summer!

Excellent quality, equal to description, lightweight

The coolest earrings. Heavy, but very beautiful.

They are gorgeous!!! Look expensive, fit well

Nice earrings. I liked it very much.
Payment & Security
Your payment information is processed securely. We do not store credit card details nor have access to your credit card information.