Description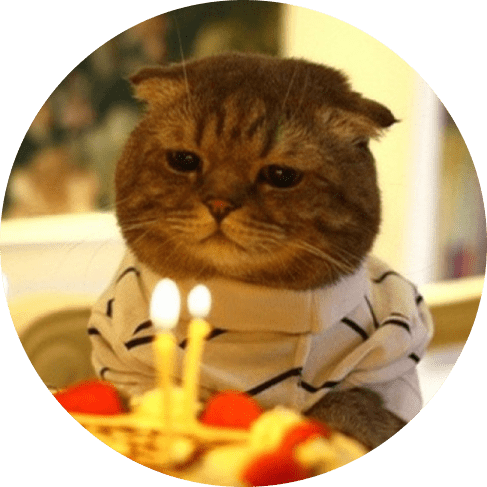 Keep your kitty comfy and stylish wherever it goes
Celebrating your furry friend's Birthday? This Midlee Birthday Collar will turn your kitty into the life of the party. It's not only cute, but handy, too! Featuring a bell and safety buckle, the accessory is ideal for any cat who loves to spend time exploring the great outdoors.
Midlee Cat Collar With Safety Buckle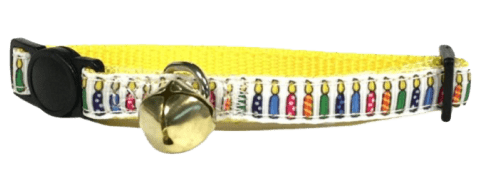 Designed for your cat's safety
Your kitty can go around with confidence thanks to this kitty safety mechanism since it allows the collar to come undone if it gets snagged on a branch, furniture, or other hazard.
Comfortable for your cat
A collar band is super soft on kitty fur. The collar is super slimline to prevent snag. It is so comfy that your cat won't scratch it off. All together, it makes a collar that stays on.
Features and details
This collar will fit cats with an 8"-11" neckline. High-quality materials provide security and comfort during walking, playing, and other outdoor activities. An attached bell alerts birds that your cat is approaching. Completely machine washable for easy cleaning! Your cat will love wearing it, and you'll have a piece of mind when your cat is out and about.
About Midlee Designs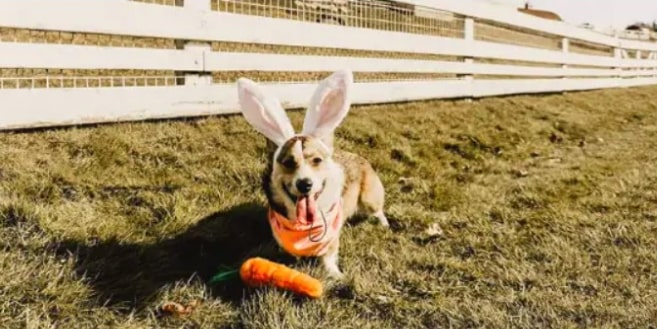 Midlee Designs started creating pet clothing because finding cute clothes for large dogs, like our German Shepherd, was extremely hard. Now we make clothing for pets of all sizes! We specialize in unique pet supplies for dogs, cats, and other pets. So, whether you're looking for the perfect outfit, toy, or pet health supplies, we've got it all!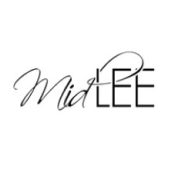 Designed In
Eau Claire, Wisconsin
Love this collar! It's exactly as advertised and is adorable! Definitely recommend.

I like the collar, it is cute and seems stronger than the other collars I've seen at other stores. My kitten is 11 weeks and I got him this collar, but I think it's a bit smaller than I imagined.

Collar seems to be high quality, and is easily adjusted. The buckle clasp works well, I have had no issues with my cat taking it off (although he doesnt really mess with it). Happy birthday to our kitty!

The collar is very well made and is not too big, perfect for my cat, Simon LeBon. It's bright and he looks dapper.

Great looking collar for my cat.

The durability I give 5 stars bc its super easy to break away, like if your cat were stuck on something, or a toddler tried to pull the cat by the collar. But it also goes back together and holds well.

The pattern and color is really cute and the material used is sturdy. The bell is perfect for young kittens who love exploring the house so you can always keep track of where they are.

This is really cute for my cat's Birthday! He has a lot of different collars for different seasons/holidays but this one is my favorite. Durable, didn't fall apart, didn't seem to bother him

I'm super excited because after weeks of searching, this was the only collar that was small enough for my 5 month kitten. It came within 2 days and quality is on point. It's adorable! I was successfully able to get it on my cat, but he basically wants to kill himself over it. After a lot of effort on his part, he got it off (breakaway obviously works), and then he hid it from me. Cat: 1 Human: 0
Payment & Security
Your payment information is processed securely. We do not store credit card details nor have access to your credit card information.