Description
A luxurious home for your Apple Watch
Provide your Apple Watch with a home on your desk with the luxurious Apple Watch Pad. Rich black pebbled leather is formed in a raised circle shape with contrast color stitching.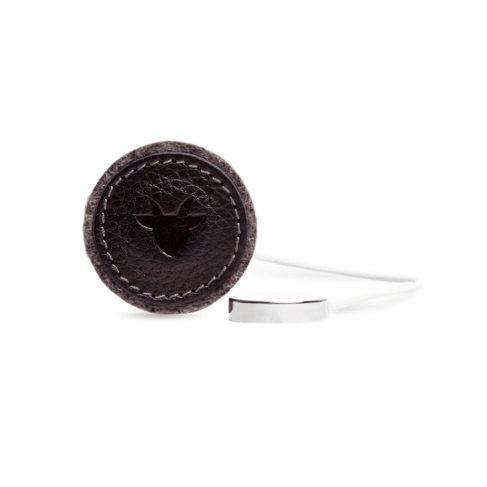 No more unintentional scratches
Simultaneously protect your desk and your Watch
Magnetically connects to the Apple Watch charger
Safely place your valuable Apple Watch on the leather pad and forget all about it. Thanks to a built-in magnet, your watch will stay put on the pad.
Pebble leather and wool felt
Combining the wool and leather together results in a cushioned pad that creates that luxurious, pleasant to the hand feeling.
Keeps watch charger flat on table
It doesn't take much room on the surface and makes a great accessory for keeping your watch from any hard surfaces while providing a stylish decor.
Heat burnished details
It's designed in a way that can seamlessly decorate any table surface and provide that unique touch.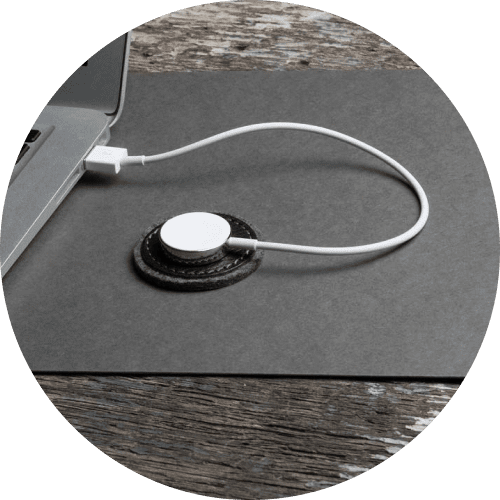 Make room for your watch
Not everyone wants to put in the effort to keep their possessions in mint condition. However, with the Apple Watch Pad, your Apple Watch Pad can now have its own little home, all while avoiding any marks or scratches that can damage your exquisite belongings.
Great watch pad with perfect size. Works well, as it should. Recommend it.

Amazing quality, good color. Does what I bought it for. I expected it would be a little bit bigger.

Great travel size for Apple Watch charger. Works well with the Apple 6 watch. Also it's a great idea for presents for holidays!

I bought 2 charging dock pads and it's perfect. Exactly what I needed it fits with the space to spare. Like the black color and leather material. Hope it'll have such good quality forever!

Product works and looks great, it's the perfect size and color. I'm in love with this material, make it of leather - perfect idea! Best purchase.

This is for my Apple Watch. Very useful, ideal to keep everything tidy in your purse or wherever you go. Very useful for traveling
Payment & Security
Your payment information is processed securely. We do not store credit card details nor have access to your credit card information.