Description
A fashionable accessory
Create an ultra-modern look
With its urban edge and bizarre design, this Black Stainless Steel Bracelet is a definition of modern elegance and style.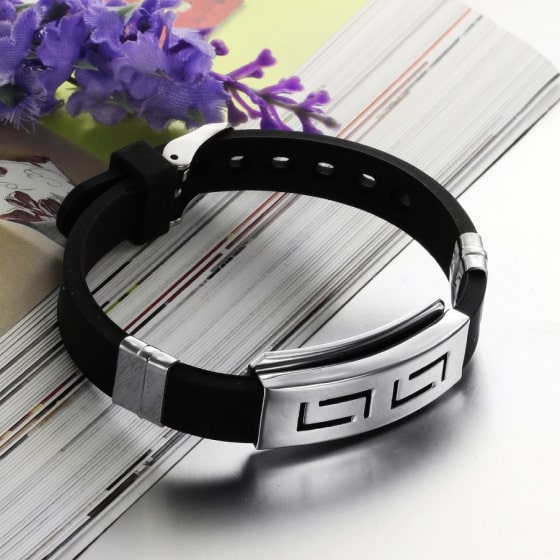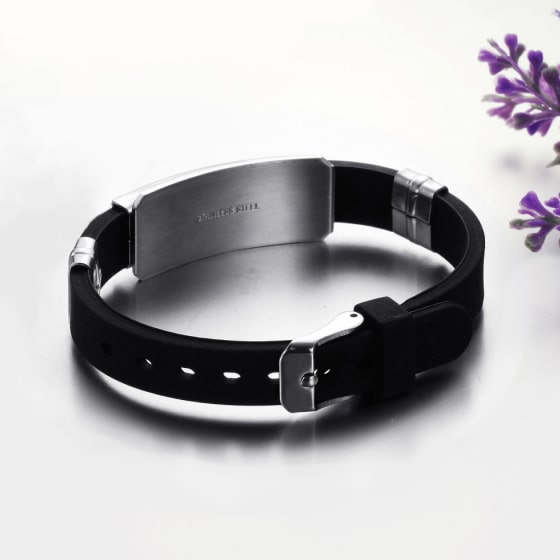 Your head-turning style starts on your wrist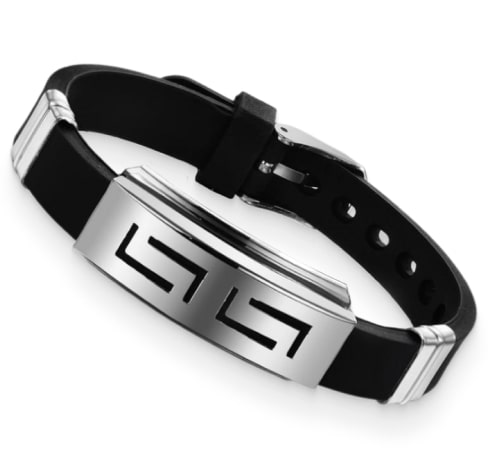 General characteristics
This dynamic men's bracelet features a stainless steel bar and smooth wristband. The 8.7-inch bracelet is adjustable and fastens with a tang buckle.
Care tips
Good news for you: stainless steel jewelry doesn't get corroded or rusted. So, feel free to wear this bracelet every day. Keep the bracelet in a cool, dry place. If stained, wash in a soapy water.
A wonderful gift
You can't go wrong when you choose a stylish bracelet as a gift! It is a classic for many occasions. Make your loved one feel cherished and adored with this splendid Black Stainless Steel Bracelet! Created with special attention to the details, it will never go out of style!
To this is one, I really have to give a good review. I bought a few other bracelets before but none match the quality of this one. Very high quality bracelet, perfect design.

Awesome bracelet. Loved the finishing. I was not expecting it to turn out to be this good. The leather quality is very smooth and fits well.

Everything is perfect about this bracelet!!! The strap and stainless steel are of a very good quality, the clasp works well and it's of a perfect length to be adjusted. Love it!

Bought this bracelet for my special someone and he loved it! He says it's very comfortable to wear and he could adjust it nicely for his wrist.

Very good quality product. Better than expected. The leather and steel is of a premium quality and very stylish.

Beautiful design, looks very modern and stylish. I like that it can be adjusted to my wrist size.

Loved it. Very nice product at a low price, very stylish

Trendy. The strap material isn't that good to marry with the human skin. But the adjustable option in the strap is absolutely perfect. The buckle is also good. The combination of steel color and black goes very well. But the bracelet isn't for any hairy and well built forearm. The style is elegant. Overall, it's fine.

Looks handsome but not so comfortable for long wearing
Payment & Security
Your payment information is processed securely. We do not store credit card details nor have access to your credit card information.