Description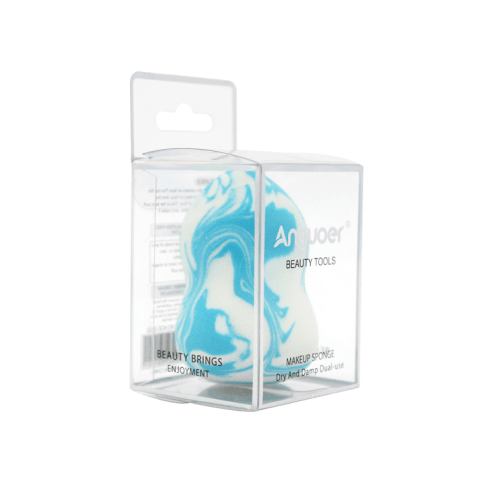 Bounce your way to makeup perfection
A makeup sponge you deserve
Meet your new beauty best friend! This wonderful Blue Marble Makeup Sponge is an essential tool for a natural flawless foundation finish.
About the product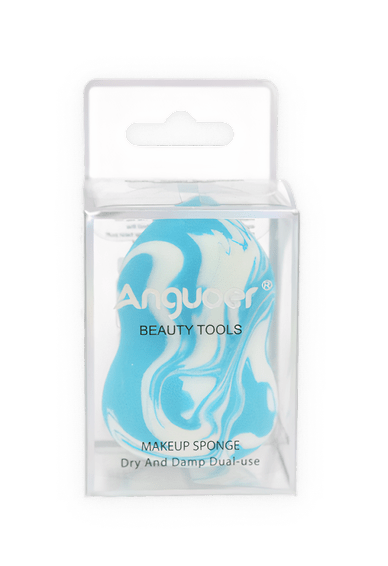 Sponge kit characteristics
This blue marble makeup sponge is super soft and latex-free. It is perfectly sized for the apple of your cheek, allowing you to apply blush or highlighter in one swift bounce. Size: 2.4 in.* 1.6 in.
How to apply
Wet the sponge and squeeze out the excess water. Apply foundation, concealer, or blush on your face or at the sponge directly. Bounce the sponge across your face until the product is blended.
Every girl's must-have
A gourd shape makes this Blue Marble Makeup Sponge perfect for blending powder, liquid, or cream products into your skin. Its pointed end is ideal to get to those hard to reach areas. The velvety soft material the sponge is made of works as both a blender and brush, allowing you to apply makeup exactly where you want it.
The sponge has a good shape to hold and a good size to apply cosmetics. It nearly doubles in size under water. I don't like firm sponges and this one is great because of its softness and porousness so you can easily work with it. Will buy again!

It doesn't absorb much product and blends everything beautifully into the skin. The blue marbling color is really cute! It isn't hard to clean with the use of hand soap.

Great product with a cute design! If u are looking for high-quality makeup sponge – I passionately recommend this one is for u!

I really didn't expect that I would like this sponge more because it is so much cheaper, and I was worried about the quality, but I do prefer it! Price+Quality=Happy!

I use this for foundation, concealer, blush! The sponge has no odor, it is soft and gentle on my skin and perfect for everyday use.

I used them today for the first time and it worked fantastic! If you don't use makeup sponges, you need to try them right now.

This would be great for beginners to apply different beauty products! I definitely recommend it, it's worth the money

I'm glad I purchased this sponge! Very convenient in usage especially when moist! Immediately buy one more as a precaution.

This is a great sponge for the price. Great for my foundation. I would recommend this sponge 100%.

This is a really good sponge, at a good price. I wish they would make a smaller version of it.

Very nice beauty blender considering the price, though difficult to clean…
Payment & Security
Your payment information is processed securely. We do not store credit card details nor have access to your credit card information.