Description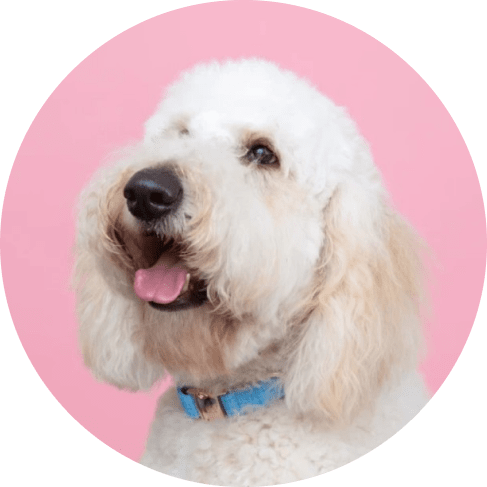 Shows off your dog's true style
Perfect for every season, this stunning collection will look great on any pup. This vibrant, but subtle blue will have your pup feeling playful and posh.
Meets the needs of every dog
So breezy, fun, and carefree
Comfortable for your dog to wear
This is a fully adjustable collar made with neoprene material with a quick use buckle for extra comfort for your pup.
Sturdy D-ring for attaching the leash
It also includes a sturdy D-ring for leash and tag attachment. Utilize it so you can rest assured your pooch is secure on his or her lead.
Strength and durability
Built to last — this collar is made from tough nylon webbing that can withstand over 3,100 pounds of pressure.
Superior workmanship
This collar is designed with attention to the details and finished with durable and heavy-duty rose gold hardware.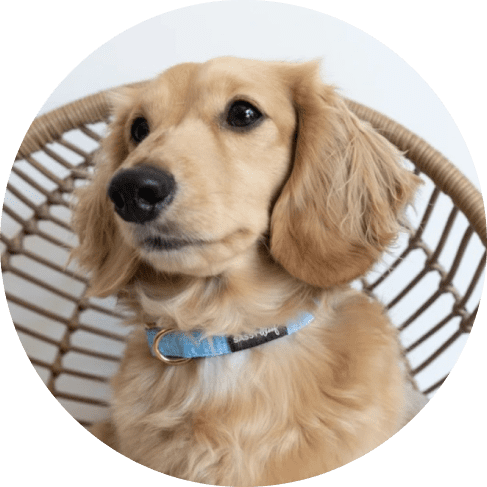 Easy adjustment
This medium-sized dog collar measures approximately 0.78" x 12.6"-19.7" and it's a fully adjustable collar to fit most pups.
Care instructions
Avoid immersing the Blumond' Dog Collar by Sassy Woof in water completely. For best results, clean stains with soap and water only.
Comfortable and eye-popping dog collar
Engineered for longevity and superior performance
Blue is associated with open spaces and freedom and is perfect for showing your dog's trust, wisdom, and loyalty. Walk in style with this beautifully crafted Blumond Collar, featuring a Sassy Woof original design. You can really set your pooch apart from the rest when you get this fashionable collar!
About SASSY WOOF
Modern. Classy. Affordable. Inspired by our two sassy & spunky dachshunds Maya The Dox and Winston The Dox, we created Sassy Woof to deliver a dog apparel experience that makes your fur-baby feel comfortable and fit for daily use. Our designs are the direct result of endless hours of careful thinking and meticulous attention to detail and crafting. We focus in developing new accessories and products every season to keep your pup's wardrobe as fresh as yours without breaking the bank. Our customers are like our family and we love interacting with each and all of you! Sassy Woof is a small business proudly based out of the suburbs of Washington D.C. A portion of our proceeds are donated to animal charities because no pet should suffer in this world.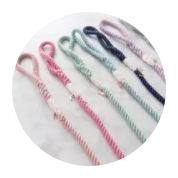 Designed In
Sterling, Virginia
Love the color but the size was smaller than I expected.

Wanted a pretty collar for puppy for spring and this one is adorable! Nice and wide so it shows up even under all her fur (she's a German Shepherd), pretty, nice buckles and collar is soft.

This collar fits my dog very well. It is well made and the materials seem of a higher quality than most of the collars that I've purchased in recent years. It is also a good value for the money.

The colors are beautiful and good quality fabric and clasp. Looks great on my pup too!

Nice and durable. Cute design

Super nice, and I love the color. My dog is kind of rough on her collars, but so far, so good! I really like all the components, and therefore more durable.

Very nice dog collar. Very thick & good quality. The color are bright the design is very cool!! Super fast shipping!! Will definitely buy from this seller again!!

I was looking for a new collar for my dog. finding the correct size has been difficult until I found this one. I liked that it did not have any branding on the collar and allowed for adjustments to achieve a perfect fit. Since she is a small dog the width is slightly bigger that I expected but is not bothersome to my dog. I would recommend to others.

Bought this for my great dane after he out grew his collar. Fits him nicely with plenty of room for growth. He has had it for a couple months now and there is slight discoloration but nothing too obvious. Every now and then i have to tighten it but it never gets to the point where it will slide over his head. Happy with my purchase and will buy again when he needs a new one
Payment & Security
Your payment information is processed securely. We do not store credit card details nor have access to your credit card information.