Description
Present your gift in style
Simply giving a present without proper packaging or gift box is just boring. Provide your gift in a fashionable way with this fantastically stylish gift box.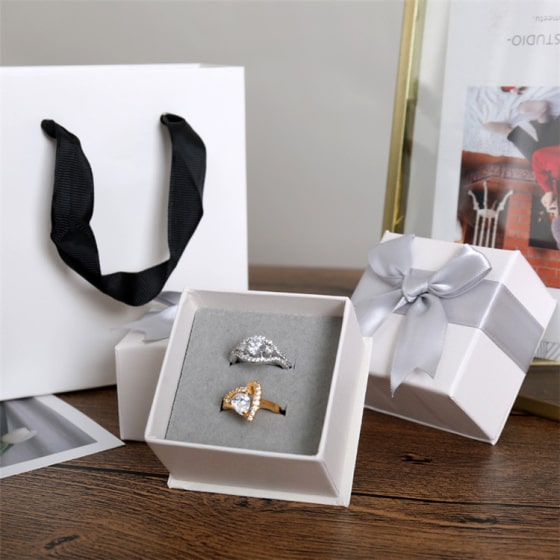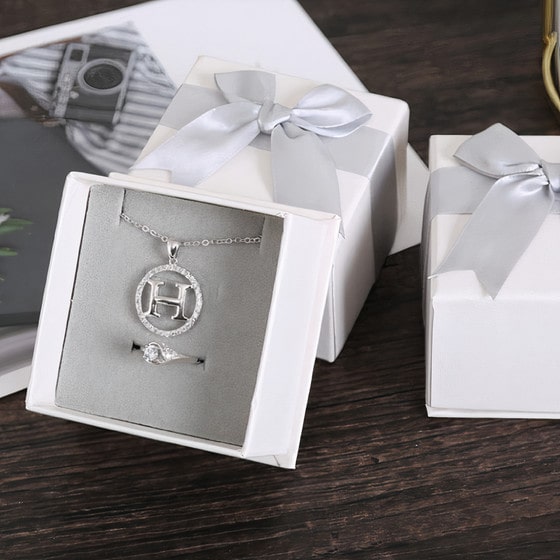 Gift box specifications
A charming way to take care of your jewelry
Item details
The jewelry box comes at a size of 2.7*2.7*1.77 in. Eco-friendly. Leather paper material. Color: white.
Use it as a gift box
You can use this jewelry box as a gift box if you wish to surprise your loved ones with a jewelry present.
Great design
A jewelry piece gifted in this box will certainly be one to remember with such a great design. The grey color keeps it subtle, and the featured bow creates a festive mood.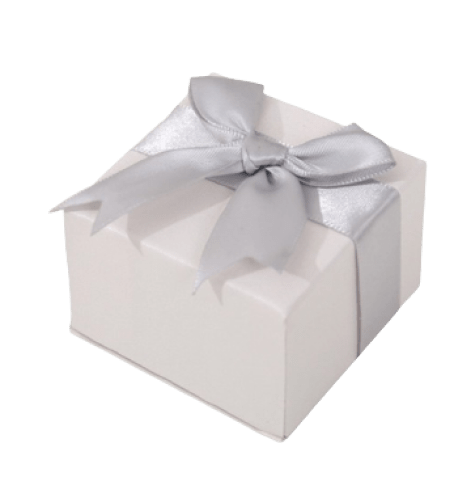 Make your gift one to remember
Is there a special occasion coming up and you've prepared a remarkable jewelry present for that special someone? With this fabulous gift box, you can make the surprise even more memorable!
I really love the design and color is perfect. Great for gifts. Perfect size

I loved everything about this gift box!!

Absolutely beautiful gift box! Great quality. Very sturdy, I loved it!

Overall the box was super nice and very pretty! My women loved it!

It's beautiful, I just wish it was bigger.

I loved it and so did my sister! Really pretty

Makes for a great presentation for your gifts!

This gift box is beautiful!

I can't say enough about how lovely these are.

I lovee it! the size is perfect

This box is stunning! I am so pleased with how pretty it looks. It's sturdy and well-made.

Perfect for a gift or even a Valentine's Day Box! The bow is adorable.

The product is as shown in the pic. It's very nice...seems to be reliable. Very beautiful box.
Payment & Security
Your payment information is processed securely. We do not store credit card details nor have access to your credit card information.