Description
Trivet & bread crumb catcher
The most functional item for any kitchen
Bring beauty and style to your kitchen with this 3-in-1 tray, trivet, and bread crumb catcher. This unique handmade wooden bread cutting board with removable crumb catching tray allows for easy clean up of crumbs created while cutting your favorite bread. No more mess! Keep your kitchen clean and beautiful with no effort.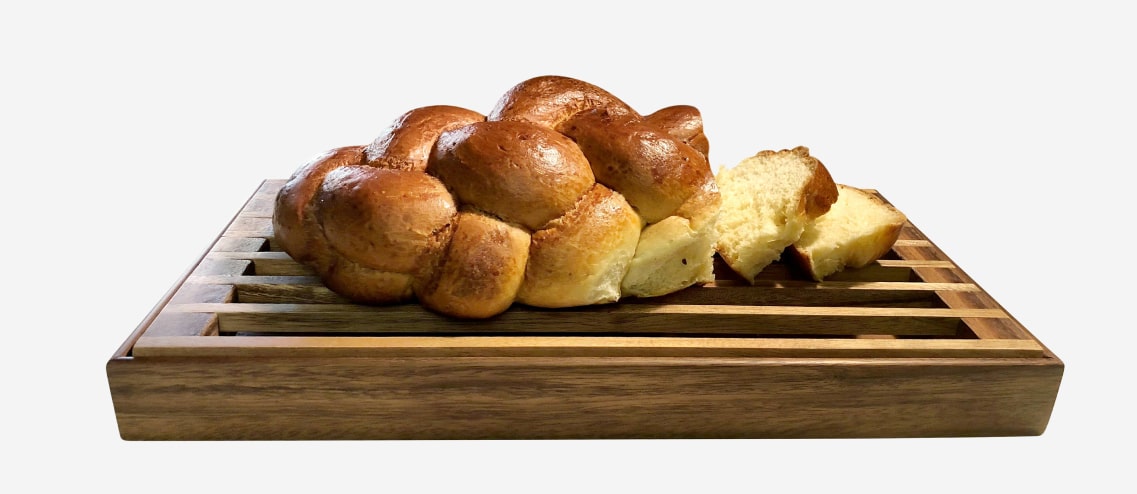 How to use a Bread Crumb Catcher
Rest the trivet atop the tray and catch all crumbs as you comfortably slice the bread. Generously sized openings on the cutting surface allow crumbs to easily fall into the tray below. When finished cutting, just slide the tray out to empty. The top doubles as a trivet or cooling tray. The base can be used separately as a bread tray.
Large hardwood cutting surface
Built to last construction
Dimensions: 15.5" l x 8.3" w x 1.5" h
Weight: 2 lb
Made in Thailand
#1 must-have in your kitchen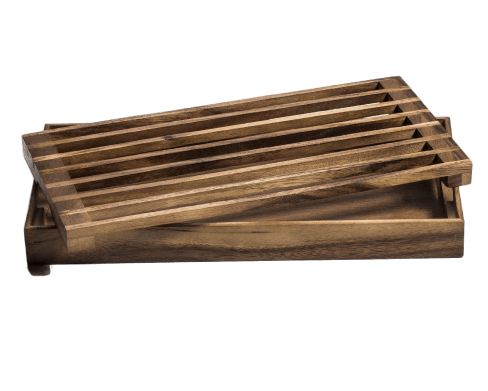 Durable and eco-Friendly
The Wood Crumb Catcher features rich, sweeping grains and is of the highest quality. The dense fiber of the wood and finish makes it impervious to liquids. It will not pick up odors.
Versatile art piece
This three-in-one Bread Crumb Catcher is handcrafted from solid acacia hardwood. Each piece has its own unique look with a naturally colored wood grain and is like its own work of sculptured art.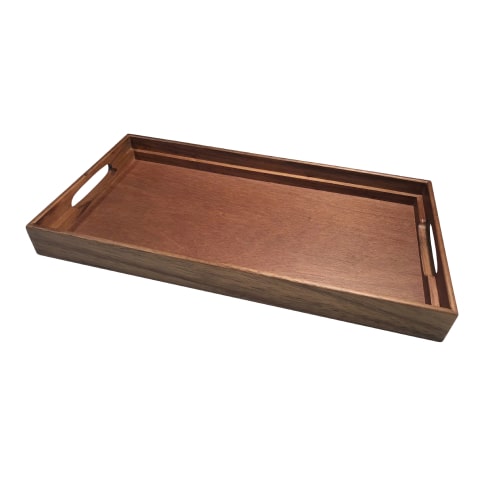 Ease to care for
Simply handwash the item with warm soapy water and air dry. To enhance the natural beauty of the wood, condition periodically with mineral oil. Do not leave soaking in water or exposed to heat.
Makes a great gift
If your friends or family members prefer boho or organic products, they'll absolutely love the Bread Crumb Catcher
About Kalmar Home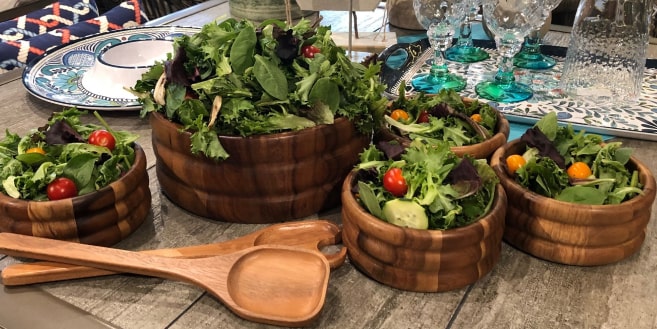 At Kalmar Home, all of our products originate from the beautiful acacia tree – the fast-growing, sustainable tree produces attractive, durable wood that provides the perfect base for our enduring products while maintaining the integrity of an environmentally friendly source. We take great pride in providing our customers with truly classic designs that showcase the magnificent beauty of the natural wood. Our products are as attractive as they are functional – an artistic interpretation of practicality and elegance.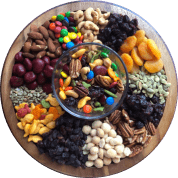 Designed In
Smithtown, New York
Never had anything like that before lol I should've bought it earlier!!! Easy to use and clean, put it near your toaster and forget about having those nasty crumbs everywhere.

Very smart idea to make a bread crumb catcher. It is basically a cutting board that helps you organize your kitchen properly. No need to wipe your counter every time you cut bread anymore and we all know how messy it can be. The wood is dark, perfect for my kitchen and you can turn it into a tray by removing the top part. Good quality and worth the money.

This changed my morning ritual! Before I purchased this crumb-catcher I would clean up after my husband made toasts every morning, but now I can devote more time to myself. Made from quality wood, doesn't give me splinters or anything, doesn't catch my sponge while washing it.

I bought this crumb-catcher to be used as a food tray. If you spill anything by accident it will not ruin your sheets and there is no risk of burning yourself by spilling hot coffee in bed. The top part is detachable, but I prefer to leave it on for convenience. I've been searching for one in all the local stores with no luck. This shipped immediately and arrived in good packaging.

Very sturdy and durable, after 1 month of use no major cuts or splinters poking out. Great for cutting bread and keeping your counter free from crumbs. To clean it just pick up the top part and get rid of the crumbs. No nails, so there is no risk of cutting yourself. If you want to get rid of the mess in your kitchen, this product is for you.

Have this in my kitchen at all times. Keeps my table crumb-free when I cut bread and make toasts. Can be used as a tray if you need to carry something somewhere. It is good protection not only against crumbs, but also spills and dirt in general. it is said not to put it in the dishwasher, I did this by accident and it is still ok.

Arrived quickly and just as described. Wooden tray that consists of two pieces. The top piece can be taken off and you can use it as a tray. I bought it as a convenient cutting board that keeps my table clean and saves a lot of time. The wood is high quality, doesn't peel off or lose shape, no splinters or snags on clothes. Make sure you don't put it into the dishwasher, the wood can get damaged!
Payment & Security
Your payment information is processed securely. We do not store credit card details nor have access to your credit card information.