Description
A special accessory
Create an elegant look
These lovely Butterfly Earrings carry a strong meaning and are a great accessory to highlight the gracefulness and delicacy of a lady's face.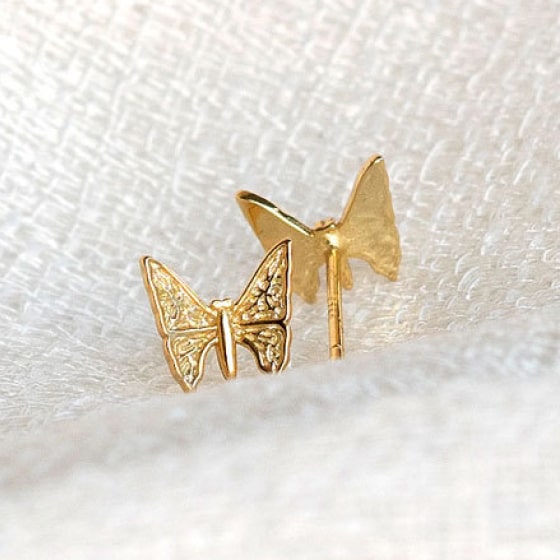 An accessory that never goes out of style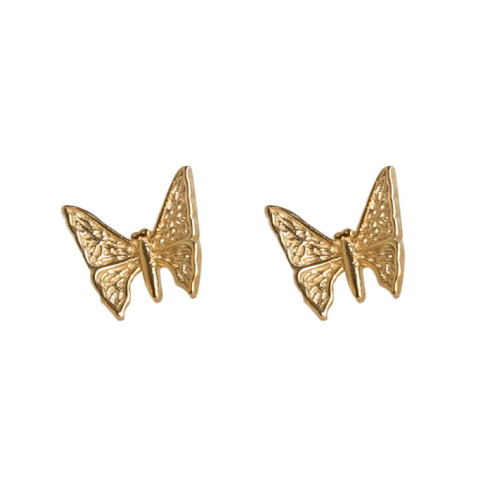 General characteristics
Each of these cute gold-toned stud earrings is made to recreate a touching look of a butterfly wing.
Care tips
Store the earrings in a dark place. The best option is a flat box. To avoid tarnishing, do not shower while wearing these earrings. Wipe with a soft cloth after every use.
Gaudy as a butterfly
A lovely design of the Butterfly Earrings won't leave a woman indifferent. A butterfly is believed to be a symbol of change. So, wearing the butterfly accessory means that you're a person who can easily adapt to changes. Wear these earrings to look forward to new beginnings.
Let me start out by saying, I love these earrings. Post is a great length. Size is just what I was expecting. Seems like pretty good quality. They sparkle just enough. They are so fun. There's nothing that I don't like about them!

I really like these earrings. My ears are very sensitive, I have a hard time finding earrings that don't irritate them. These are great.

These are really cute! I love how tiny they are and I love the gold. Probably the cutest earrings I have ❤️

Really sweet and tiny. Nice quality. I am 55 and love them. Would work well for all ages.

I love these earrings. They are minimal, lightweight and gorgeous, I love them!!!!

Absolutely beautiful. Everytime I wear these I get so many compliments.

Very cute. I bought two pairs to have a butterfly per ear.

Very beautiful. Works well worthy sensitive ears too

Very pretty earrings. Beautiful and unique.

These are adorable. So cute and lightweight!!!

These earrings are adorable. But they're very small. I dropped one the first time I tried to put it in and I couldn't find it. Probably got swept away the next time I swept the floor. Never saw it again.

They are pretty but smaller than I wanted
Payment & Security
Your payment information is processed securely. We do not store credit card details nor have access to your credit card information.