Description
Add a touch of freshness to your vehicle interior with this Car Air Vent Clip Air Freshener. Get rid of musty or unpleasant odors today by just clipping on and turning your AC on.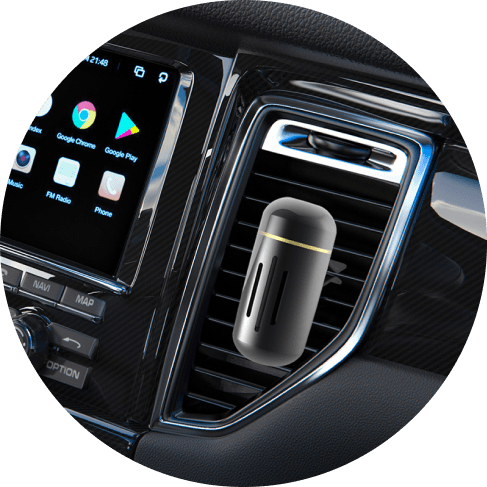 Like a pill to hit refresh
For saner, more pleasant car rides
Small yet powerful
Measuring just 1.6" x 0.7" (L x W), this tiny pill packs a whop of freshness to brighten and invigorate any vehicle interior.
Just clip it on
An easy cross-clip claw allows for effortless hooking onto any air vent. No complicated stickers or flimsy clips here.
Built of greatness
The little pill freshener is made of aluminum alloy, while gel fragrance stick on the inside emits a natural, fresh fragrance.
Not bulky, not obstructive
Unlike some fragrance fresheners that are boxy on the dashboard or require some sort of sticky base to stay, this Car Air Vent Clip Air Freshener clips onto any air vent for a minimalistic look.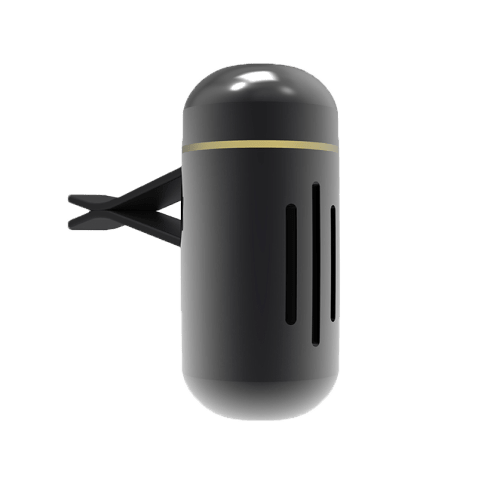 Breathe in, breathe out
Tired of smelling that old musty smell in your car? Well -- it's time to clean up and detail your interior. And tackle any lingering odors by blastin your A/C with the freshener clipped in.
Amazing quality, very pleasant scent!! It really does freshen the air in the car and not just masks it like other air fresheners… The size is also perfect for the car, it's not bulky, so it doesn't take extra space. Really appreciate this product, 5 stars!!

Bought two of these for my wife's car and mine. We both are very satisfied with the quality, seems durable and long-lasting. They smell nice and don't irritate me (I hate too sweet scents, so this one is perfect).

I really like the smell of it and that it can be easily attached to the vent… But the size is not right for me… I just wish it was a bit bigger, but I guess then it wouldn't be so convenient in the car…

Got this a couple of months ago and now ordered a new one, it's perfect!!! Love the scent a lot, the shape and size are nice too

Love it! The design is really great!!!! I wanted something simple, not sparkly for my car, and this is just perfect!!

Very small, I like it. Easy to attach to the vent, holds on there well. The scent distributes surprisingly well also.

Good quality, good price. Nothing to complain about really, everything is right with this freshener

Great product, recommend it to anyone who wants a simple and strong air freshener for their car
Payment & Security
Your payment information is processed securely. We do not store credit card details nor have access to your credit card information.