Description
Midlee Castle Cat Scratcher House
A castle for the feline king or queen of the house!
Give your prince or princess the palace of its dreams with the Midlee Castle Cat Scratcher House. Your feline can lounge inside the condo when it needs to escape royal duties, or play with a hanging toy for extra hours of entertainment. A removable scratchpad supports her love of scratching while the included catnip is sure to entice your rather royal aristo-cat.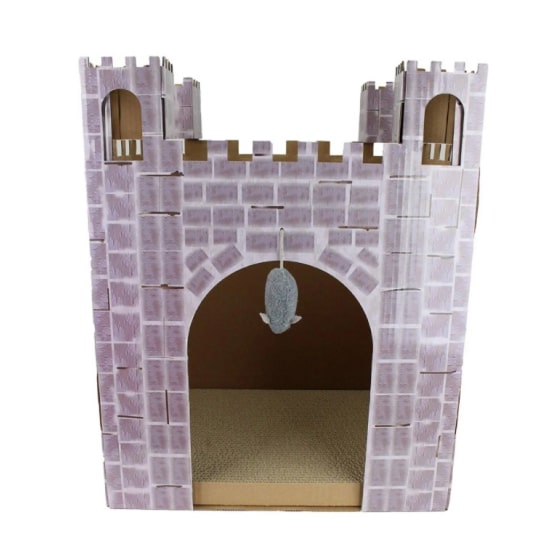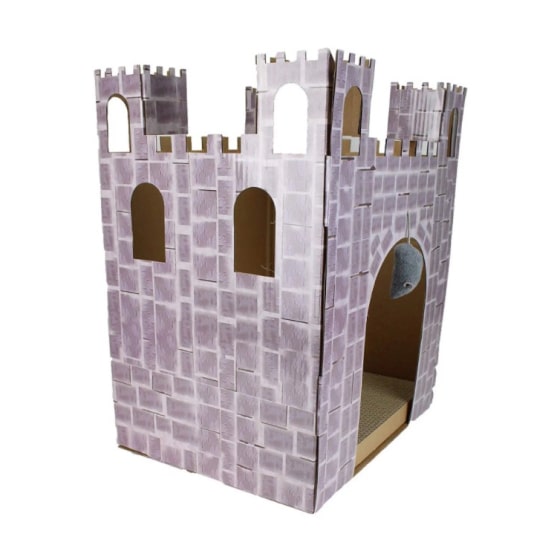 Midlee Castle Cat Scratcher House
Features and specifications
Product details
This cat scratcher stands approx. 20" tall and is 16" wide and 13" deep. Comes with a removable scratchpad (that sits perfectly inside), a hanging mouse toy, and a small bag of natural catnip. The door opening is approximately 11" tall by 8" wide. Ships flat and assembles easily.
Easy to set up
You'll love the ease of installation - assembling the house yourself does not pose any problems, because it boils down to just a few steps, does not require the use of specialized tools and takes literally a moment.
An ideal scratch surface
Corrugated cardboard carries the rough, bark-like texture that cats prefer to sink their claws into; for effective use, apply the included catnip along the surface to entice your cat and keep them from damaging expensive furniture.
Durable & sustainable
It's made from all-natural, sustainable cardboard with a solid base – and it's light in weight, meaning you can take it anywhere in your house. It's easy to assemble and easy to care for.
A fashionable addition to your décor.
Do away with those enormously ugly cat scratching post monstrosities and replace them with this Midlee Castle Cat Scratcher House hat will make you and your cat very happy.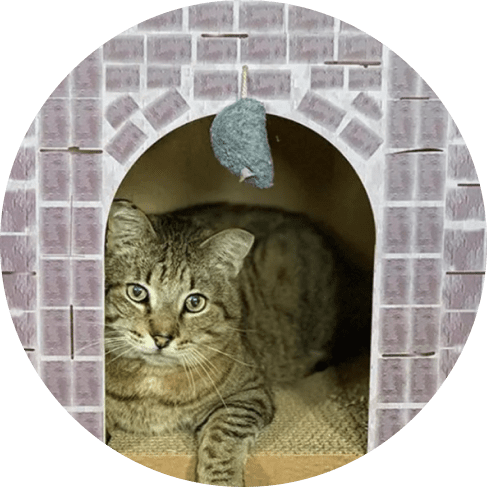 About Midlee Designs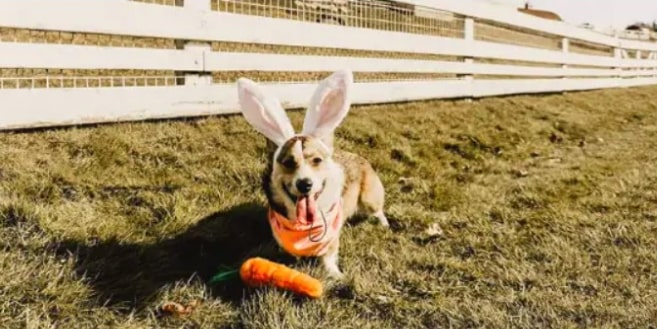 Midlee Designs started creating pet clothing because finding cute clothes for large dogs, like our German Shepherd, was extremely hard. Now we make clothing for pets of all sizes! We specialize in unique pet supplies for dogs, cats, and other pets. So, whether you're looking for the perfect outfit, toy, or pet health supplies, we've got it all!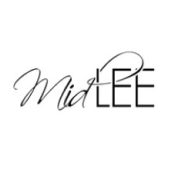 Designed In
Eau Claire, Wisconsin
My cats love their scratch houses, but they don't last long. However, this house is very well built and has lasted longer than any other house I have. I have 14 cats, so that's saying something! It's also large so my big boy of 16lbs can easily fit in it and turn around. It's used daily. I will definitely plan to purchase more in the future!

It's a really fun idea! With two kittens and one adult cat, it's still standing 2 months later. What we love: the cats love to play in it, sleep in it, and even fight over it. Scratching base and catnip to sprinkle on it are ingenious! What to know before buying: the cats scratch the sides so it looks beat up, they flip it over so we pick it back up, and they jump over the sides so we reassemble the merlons (tops) every few days.

I bought this for my 2 year old male cat and he LOVES it. He'll use the cardboard for his claws, play, and sleep in this thing! He's his safe space for sure. I did not hang the mouse at the entrance but he plays with it all around the house! One of the best things I've gotten for him without a doubt. It is a nice size to fit in. My cat enjoy the scratching pad inside and like to peek out the windows.

Love this Cat Castle! It's very roomy, perfect for a well-fed, photogenic, spoiled cat. She loves the open top and catnip (included). I plan on stocking up as the price is great and it's the only house I've found that's roomy enough for Pancake. Definitely recommend it! My cat isn't normal and she HATES beds, this was perfect for her. It's a decent size too!

Got this for my two fur babies for their birthday (they're brothers) and it was a big hit. The only real issue is that it may be too good because now I have to get another one. Though my boys usually have no problem sharing scratchers and toys one of them has become very possessive of this particular scratcher and no longer wants to let his brother use it too. This thing is so cute! Other cats should be jealous.

The cats play it all the time! Love it! Perfect size

My cat loved this! It was bigger than I expected, which is good because my cat is pretty chunky and fits inside purrfect! It was very easy to assemble and is very cute! Would definitely recommend it!

Good product. Enjoy having it in my house. Not sure how long it will last.

The product looks exactly the same as the photo. The quality is excellent. It looks very pretty. My 7 years old cat loves her new home and always sleeps inside, very satisfied with the purchase.

My cat loves this and she uses it everyday. I put some catnip in the bottom and she goes crazy.

This castle is absolutely adorable and my cats loved it. That being said, I regret this purchase because my two young, very active cats destroyed it in less than 24 hours. They had fun while it lasted but I wouldn't recommend this for active cats!

My cat loves it! It is a nice size and is easy to put together!

I wanted to give my kitty Gingee, a gift for her birthday. She likes the mouse so much, she played fetch for about fifteen minutes this morning. I was so pleasantly surprised since she usually only brings a toy back three or four times.

I love this castle, it's absolutely perfect for a queen, and most important queen Smokey loves it!

My cat lives in this thing. It's been up since last summer and hasn't collapsed or exploded like others my little fatty has nestled in. He likes to look out at me.

This castle is so adorable, spacious and attractive to my cats! For reference, I have two adult cats. One is 17lbs, and the other is 15lbs. Both cats have enough room inside of the house to go all the way in, and to lay on their side. Seems sturdy to be all cardboard, but minus one star for durability, because only time will tell on that feature.

My kitten loves this castle

My cat loves it! She's dead asleep when she goes in there. She's a smaller cat so there's plenty of room for her. I think it would fit a larger cat too because it looks pretty spacious.

I bought this cat castle as a home base space for our new kitty. Cute, functional, affordable and cats love it.

I was worried my chonky gal wouldn't fit. But she has plenty of room to turn around and lay inside. I put it together in 2 minutes. She loves her cardboard scratching pads, so this was a win-win for us. I'll give it some time to test the sturdiness of it. But ours was reasonably priced, arrived on time and it's adorable.

My cat loves her castle!! How cool it is to have a castle for your cat.

Our cat loves it! We had originally ordered a fluffy bed for our cat; she wouldn't go near it. But the castle she likes!

My cat is loving this house and enjoys sitting in it all the time. I must note that he is a large 14b kitty and just barely fits in it.

Our cat loves this! She practically lives in it. She plays with the mouse. So glad we got this!

Both of my cats love this castle!

My cats love it ! Makes them feel safe

It's lasted much longer than expected, and is still in good shape.

Our cat loves this house to sleep in and play in. It is very sturdy, a good value for the price.

This cat castle is adorable!!! My cat loves it.

This thing is so cute! Other cats should be jealous.

My Cat loves it. Her purrfect hideaway
Payment & Security
Your payment information is processed securely. We do not store credit card details nor have access to your credit card information.