Description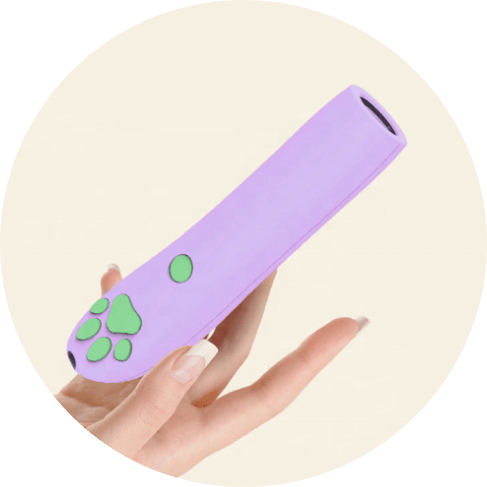 Interact with your pet more freely
Whether it is indoors or outdoors, day or night, you can use it any time. Relieve your cat of boredom and create more cheerful moments with this fun LED toy projector.
Cat toy projector characteristics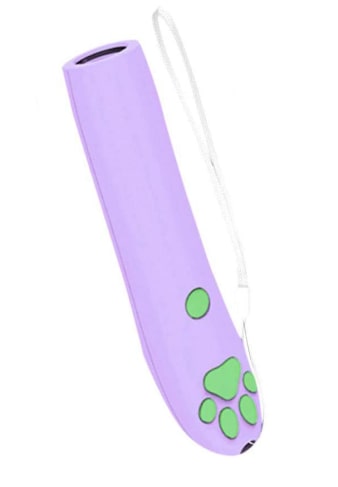 Toy projector details
Compact size: 4.5" x 0.9". Lightweight: 1.4 ounces. Color: purple. The projection pattern of the purple laser toy is in the shape of a fish. Materials: eco-friendly plastic, ABS. The battery model is AG13, requires 3 pcs batteries.
Easy to use
Simply press the button to turn on the projector and enjoy quality time playing with your pet. The projection pattern of the purple laser projection toy is fish. The approximate working time is 6 hours. You won't believe how fun and entertaining it can be!
A great way to tease and entertain your cat
This chaser toy is a perfect way to satisfy the curiosity of your pets and let them have a little exercise. Watch as the relationship between you and your furry friend grows stronger.
A good pointer, took for games with a cat, one minus the button constantly needs to be held. Recommend. Excellent

Great product. Works with batteries. Good working condition. Very funny! Watch your eyes every time, it's a laser!

Not bad, better than I expected. I bought it as a toy for my cat, she enchanted.

My cats love it. It reaches great distances. I'm quite satisfied with the product.

It's quite soft, don't think it's gonna last for long. But so far fo good

It is very practical and also beautiful, as described.

Shines brightly even in sunny weather.

Cats are delighted, the child too)

Very good laser. Thank you

Nice and elegant. I recommend
Payment & Security
Your payment information is processed securely. We do not store credit card details nor have access to your credit card information.