Description
Celebration Of Cultural Diversity Socks
Trendy. Cozy. Happy. Sustainable. Social
Diversity makes our world beautiful. Learning about other cultures can open our minds and make us more accepting and respectful of others. Our differences shouldn't divide us, but rather make our lives more interesting. How boring would the world be if we were all alike? These colorful polka dot socks represent diversity and call for its celebration. You can show support for the cause and let the world know you appreciate cultural diversity.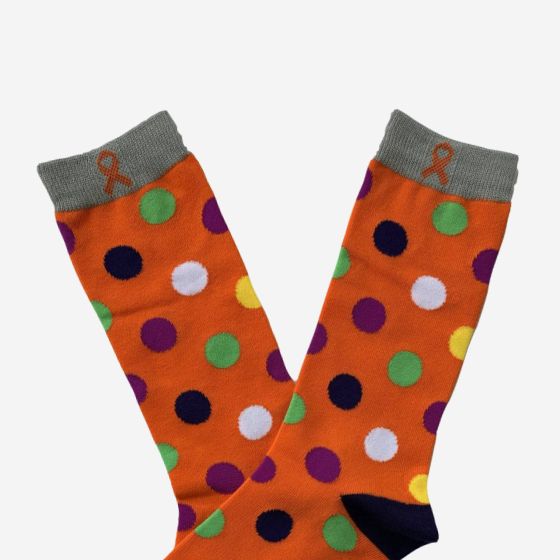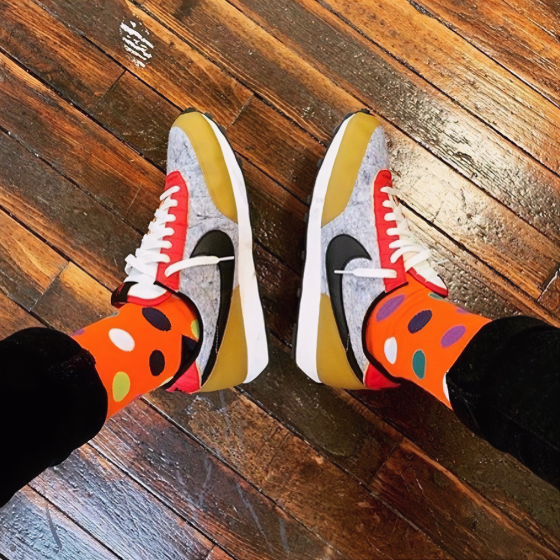 Features and highlights
What makes these socks so special
High quality & breathable
You'll love a superior quality that can withstand the rigors of everyday life with a cozy, breathable fabric that is perfect for wearing during down-time. The socks are made of fabric that is 80% cotton, 9% spandex, and 11% polyester.
One size fits most
Our Cultural Diversity Socks are unisex and fit 23 cm foot (men's size 8-12). They are designed with the highest available needle count to ensure well-defined graphics and outstanding quality, so they feel as great as they look!
Machine washable
We've made sure that our socks are perfectly washer and dryer safe for when you need to clean them. Just make sure to use warm water and then tumble dry them on low settings.
More than just socks
The colorful dots show the uniqueness of each culture – merging into a harmonious and dynamic pattern when combined. Diversity is beautiful! So, let's celebrate it!
Purchase with a purpose
10% of the net profit from the sale of these socks goes to a non-profit. Together we can bring this positive attitude to society. Our diversity makes us stronger. Join the movement!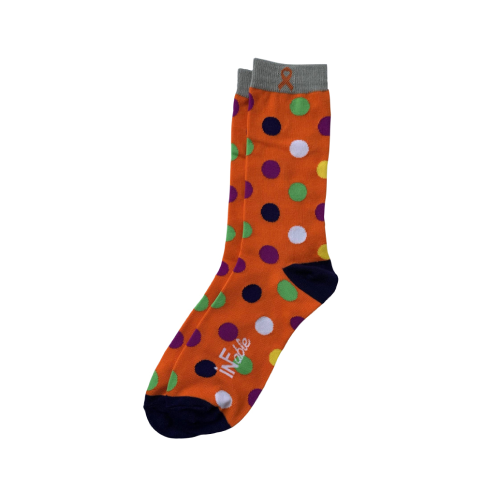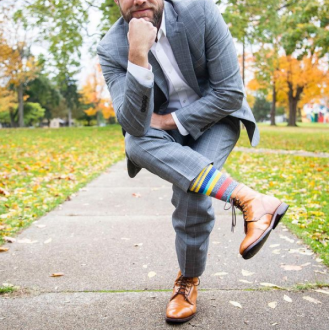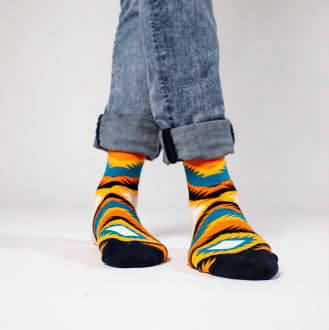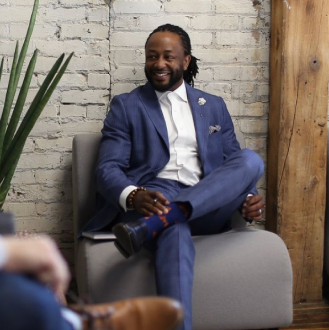 About iNFable
Our Mission We love people. And we love socks. So we set out on a mission to make people's lives—and the whole dang world—better through eye-catching, high-quality socks. Each sock design represents and supports a cause, from social to medical to environmental. Because, as humans living on planet Earth, we're sure of one thing: everybody is impacted by something. So we decided to take those somethings and turn them into something even more: human connection via shared experiences via cozy socks. Win-win-win. Our Story At iNFable, every sock is packed with a purpose. We are bringing people together to support a common cause by creating bold, fun and quality socks, each with a specific cause focus. A portion of every purchase made at iNFable is donated to charities and nonprofits working towards a brighter future for our community and our planet.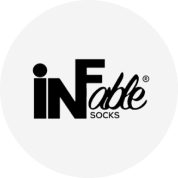 Designed In
Grand Rapids, Michigan
You should wash them in cold water, but I've been throwing them in with all my other stuff and they've been just ok and haven't changed their color or dyed anything I've washed them with. I believe they'll last a long time, based on the quality of the fabric. Good value for money.

SUPER socks. Not slippery slidey, good colorful polka dot cotton socks (they are not completely cotton but they feel as if they are.) No fuzzing at all. Washed them several time and they didn't shrink or stretch AT ALL, like I bought them yesterday!. They seem to wear very well (I sometimes walk around in just my socks). I am very pleased with this purchase.

I like the feel of these socks and I hope they last awhile. These socks are exactly what I was looking for. Try for yourself.

I wear these to the office with my business suit when I'm bored. I have 4 pairs of these and I just feel that my colleagues are too serious sometimes. This is a perfect way to make someone smile. Cause sometimes a smile is everything a person needs… if you want to cheer someone up just get these and wear them with some odd classical piece, the contrast will make people happy about the fact that you don't take yourself too seriously.

These are mostly cotton socks, but they stretch really well. I have size 10 and they still fit me ok. Bought them for my brother too, he likes stuff like this. It's kinda trendy to have socks like that now.

I love these socks. They are very well made, and they wash and dry really well; they have kept their shape perfectly, and they don't get those little bits and pieces stuck to them as some other socks do. They also carry a strong message, with me being in an interracial marriage this is a perfect choice for me and my family.

The socks are really colorful and FUN. Say NO to boring socks and get a pair of something interesting now!

I believe that we should support noble causes and celebration of cultural diversity is one that is dear to my heart. A share of profit from selling these socks goes to World Food Program USA. Quality-wise socks are cool, made from soft and durable material, but the thing I like the most (apart from the message) is that they are really bright and cheerful. Buy bright socks with attitude and have a bright day!
Payment & Security
Your payment information is processed securely. We do not store credit card details nor have access to your credit card information.