Description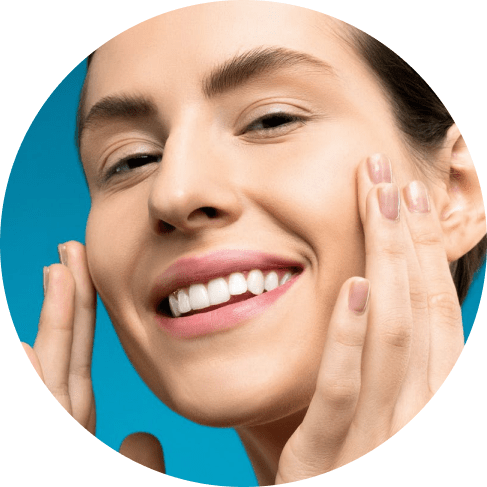 A clearer complexion is here
If you're struggling with skin congestion, pesky blemishes, and excessive shine, bring in the big guns with our Charcoal and Ashwagandha Face Mask. Powerful, all-natural agents such as bentonite clay and activated charcoal take center stage to help balance and clean up troubled skin today.
Indulge in better skin
(Because you deserve it)
A powerhouse herb
Ashwagandha helps naturally boost production of hyaluronan, elastin, and collagen for moisture-rich and bouncy skin.
Get that deep clean
Charcoal and bentonite clay are known to help soak up oil and suck up blackheads and dry out blemishes.
Remember: no metal
Because metal spoons react with our natural clays, we include a wooden spoon in each order for your mixing convenience.
Just 20 minutes a week
Mix our mask with water (or rose water or honey or yogurt) and apply to dry skin and wash off after 20 minutes. Use once a week for better skin in time.
Hand-crafted by humans
The Pack Co. is dedicated to earth-friendly, sustainable products that use all natural ingredients to give you beauty that is healthy and beautiful -- all from sunny Los Angeles, California. Discover all face and body care items from this eco-clean lifestyle brand.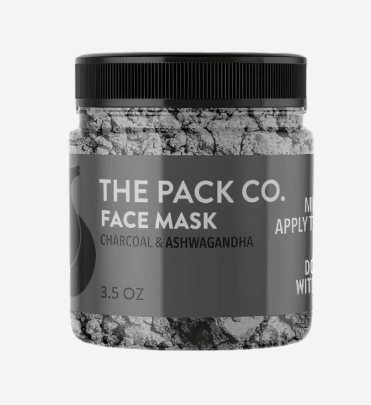 Excellent product 👏It has made such a difference in my granddaughters acne 👍

Nice size for the cost. Product works well on face.

THIS. Wow. Easy to apply, easy to wash. My skin felt AMAZING in the shower and for hours after. Immediate smooth skin.

Finally used this mask today and it's a hit!! My face was so smooth and I was glowing. I normally make my own charcoal masks but it's usually really messy.

I love the smooth, yet exfoliating, texture of this product. It goes on with a cool feeling and stays in place. It doesn't dry completely and stiff like other masks. It is easy to wipe off and removes clean. My skinners left feeling fresh and smooth. Not dried out or tight.

I loved how smooth my skin felt after using this. It was not hard to remove like some others on the market!

I really enjoy using this mask, already. It goes on super easy, and it doesn't make your face feel overly-dry, compared to other masks I've used in the past. You're not dying to wash it off 5 minutes in. And my skin looks incredible after washing it off! It also exfoliates, which is an added bonus. Took away the need for my scrub. Will be buying again and again! So far I'm a big fan of this brand…

I ran into this online because I was looking for a clay mask that would help with my pores and oiliness and I do NOT regret buying it! I totally love the smell of it when I'm putting it on and it really leaves my skin super soft. I remove it with a warm cloth after 10 minutes. I am definitely ordering more when I am close to running out. :)
Payment & Security
Your payment information is processed securely. We do not store credit card details nor have access to your credit card information.