Description
A festive touch
Freshen up and add a holiday vibe to your ride with this ready-to-party Clip-On Deer Car Air Freshener.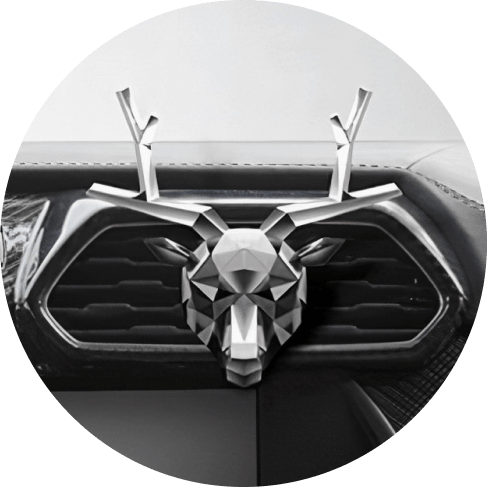 It's a decoration
It's an air freshener
Easy clip-on installation
The grip claws on this freshener allow you to effortlessly clip onto any car air vent.
Small + cute
Even with antlers, this deer won't take up much space, measuring just 3.5" x 3.5" (L x W) while gracing an air vent.
Long-lasting fragrance
Unlike traditional fresheners that use pre-scented fragrance sticks, our fragrance comes in a liquid dropper that you dispense onto cotton sponges (you get two).
Be bold + fun
Add personality to your car interior and stray from boring block- and tube-shaped fresheners with this bold animal head design.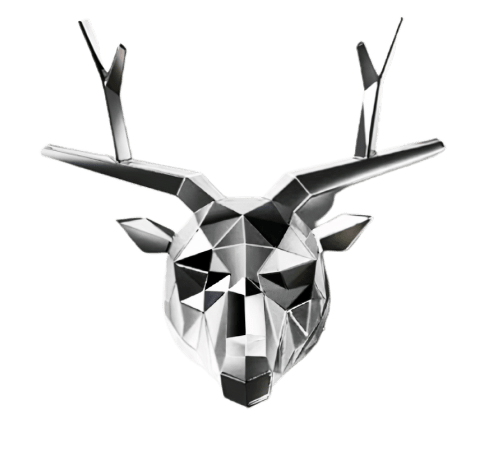 A touch of smell-good fun, anytime
Whether it's nearing Christmas or the dead of spring, our Clip-On Deer Car Air Freshener is ready to refresh your space with a blissful, invigorating scent.
This is so adorable!!! I love this deer air freshener and it comes with 2 cotton pads that hold the scent. You need this in your car!! Get for yourself and give as gifts!!

This was part of a birthday gift for my daughter-in-law. She said the smell isn't very strong but she likes the way it looks.

Absolutely love these so much. They don't actually make your car smell good or bad. But they are really cute and fun.

SUPER CUTE. Smell doesn't last long. But WHO CARES! I sprayed mine with some shhhhhh... Bath & Body room spray and BAM! REFRESHED! E'RRRRRYBODY is getting these for Christmas! Secret's out! LOVE THESE! TOTES ADORBS!

Perfect gift for car owners!!! Love the scents and it works so well.

Got one for me and another for my son! They are so cute!

This is so cute! I get in my car and it makes me so happy! :-)

It looks cool, the vent didn't make it spin as easily as i would have thought. It could just be my vent shape. It does make a noise when it spins. The fragrance is almost non-existent. But it is for the look not the fragrance. If you want something that works for smell, try something else.

Cute but if there's no fragrance than what is the point
Payment & Security
Your payment information is processed securely. We do not store credit card details nor have access to your credit card information.