Description
Smooth and soft fur
Pets need combing and brushing just like people do. Get rid of any lumps and prevent new ones with this comb! Make sure your furbaby has smooth and silky fur with this amazing comb!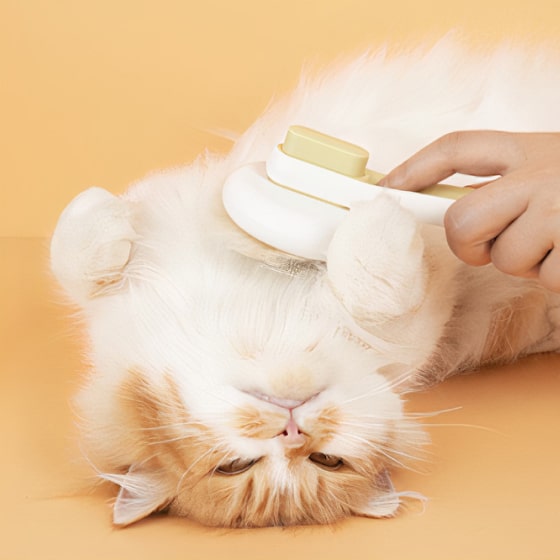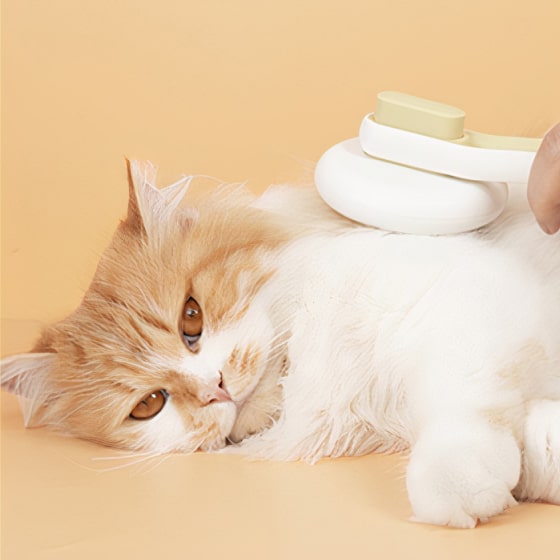 A convenient and durable grooming item
No more fur will fly around
Cleaning is easier than ever
Forget about the pain of cleaning usual combs. Just press the button on the comb to lift up the plastic part and take the fur off of it!
Easy to carry around
The comb is not bigger than a typical comb you use on a daily basis. 3.34x7.40 inches in size, easy to put in the bag and go anywhere!
A trusty grooming assistant
Made of ABS and HTPE plastics, this guy will be a trusty helper in your grooming routine for a long time. Stainless steel teeth don't bend or break easily.
Enjoyable experience for the pet
This comb has many teeth with round heads that not only do a great job combing, but also massage the pet. It helps the pet relax and calm down.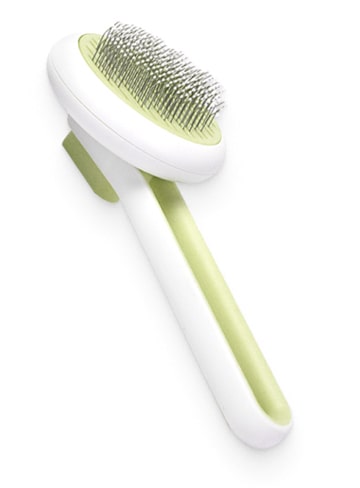 Let your pet show off THAT glossy fur
This comb is a must-have for any pet owner. It gets rid of the painful lumps that are hard to comb out, collects all the excess fur so your clothes and furniture will be clean. Regular combing in tandem with good nutrition will give your pet luxuriously looking fur.
I bought this brush for my cats, they loved it so much. It's easy to use and it collects so much hair quickly, you don't have to press hard brushing, just a gentle brushing does the job, then it's easy to clean the brush and remove the hair. It's a sort of therapeutic activity. Just get it for your pets. They'd love it.

The product corresponds to the description. Not small, convenient, the button works, the teeth of the comb are quite durable, they do not deform.

Excellent comb. Bought for West Highland White Terrier. I tried it already. It's amazing. Very comfortable in size.Highly recommend it!!!

It did not work at all. Maybe I am doing something wrong. Perhaps it is the fur of the cat that is the problem.

Excellent product, The description was correct. It has very good quality and you can get the fur perfectly.

The comb is super, the tangled hair is clear (we have York and do not like to comb very much) excellent. Thank you.

Exact product, great quality for price. Bigger than I expected, so everything's perfect.

Brush is well made, but the bristles are a bit hard for a cat, better for a dog.

Looks nice and works somewhat, think it's better for long haired cats.

The brush is good, the cat likes combing it :)

It looks like a picture and works fine.

Convenient and performs its function.

Wonderful brush, the cat is delighted
Payment & Security
Your payment information is processed securely. We do not store credit card details nor have access to your credit card information.