Description
On the cutting edge of the latest trends
Made from soft faux leather, this headband is embossed with a croc-effect pattern that promotes it to a sleek evening-appropriate accessory. Pair it with crisp shirts for a preppy office ensemble!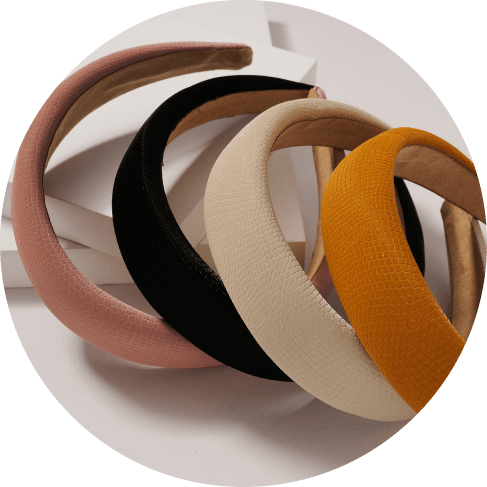 A well-made & eye-catching hair accessory
Fun & fashionable headband style
Comfortable, all-day hold
This headband is U-shaped for a one size fits all design. It can be worn any time of the day or night.
Crock embossed design
Animal prints are big this season, and the croc is almost everywhere now! It gives your outfit an amazing texture.
Vintage-inspired & versatile
Add some retro-chic vibes to your hairstyle! Featuring a wide band and an embossed crocodile skin print, it will soon become your favorite.
A great finishing touch
For the perfect desk-to-drinks look, we are wearing this as a statement accessory with gold jewelry and a shirt dress.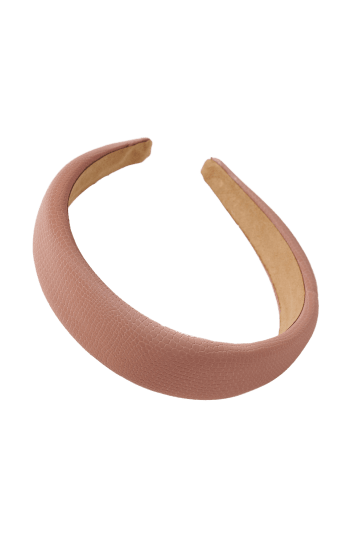 Great for quick and easy hairstyling
This headband holds hair throughout the day. Perfect for on-the-go hairstyles - to complement a chic top bun, braid, or ponytail. Also, it's a simple comfortable way to hold hair back all day long.
About Avenue Zoe
Avenue Zoe is a women's contemporary fashion brand dedicated to providing affordable and high-quality fashion that's never out of style. As a people-oriented brand, we strive to fill your wardrobes and closets with effortless and chic styles that you'll love forever. From clothing to accessories, Avenue Zoe has everything to help you look your best from head to toe. Our collections meld classic tailoring with an edgy, yet subtle New York City aesthetic. We want to help you express your individuality without compromising comfort or budget. Our pieces transform your look to help you be the best you.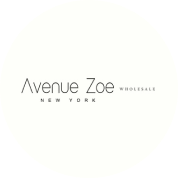 Designed In
Ridgefield, New Jersey
Was a bit large for my head size... But the colors are cool and I really liked the croc texture on the outside.

Purchased beige headband. Superb quality, well-made stuff!

They are very cool and don't look cheap or flimsy. The material is very nice to the touch and it's styled like croc leather. Well packaged and arrived on time. Really liked them.

Initially I got two for my daughter. Most of the time she hates what I order for her online, but this time I got it right. The band has a nice texture to it and stays on no matter what!

I have long hair and needed a headband for my morning runs. The ones I had before would fall off, but this time I got the size right. The band holds my hair in place and I don't have to worry that I would lose it somewhere on the track. I have the beige color, looks great, feels great!

The headband is perfect for windy weather or if your hair needs additional fixation, fits my head well, don't have to readjust it all the time. the headbands I ordered before felt really cheap and not well-made, but this one looks classy and the quality is top-notch!!

Wore it only a couple of times and it's just so beautiful. Looks gorgeous, not too tight and not too loose - just the right size for my head. We'll see how it lasts, but from what I see, the purchase was worth it!

I've had one for several months already, ordering a different color now. What I really like about the headband is the pattern. Quality is unmatched!

I LOVE headbands! In my childhood they were really popular, but now it's a style and fashion choice that is very convenient too! Headbands look awesome on my head, they fit perfectly, don't slide and keep my hair where I want it to be. These have a leathery reptile pattern on them and I feel like a boss when I have one on! 11/10!!

Love this!! Feels great, not too bulky. Perfect and very trendy
Payment & Security
Your payment information is processed securely. We do not store credit card details nor have access to your credit card information.