Description
It's all smooth sailing here
(Create your own cloud nine)
You may not be flying 30,000 feet in the sky, but you can make your driving experience feel just as seamless and calming with this fun Decorative White Cloud Air Vent Clip.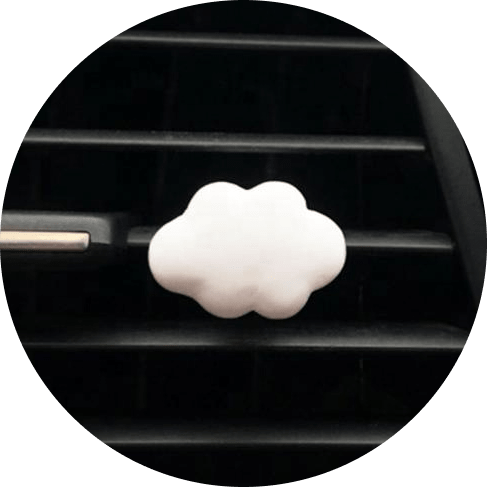 A touch of peace
(We all need a touch of fun)
Just clip it on
A clip-on claw allows for effortless attachment to any air vent in your car.
Soft-touch feel
Our cloud is crafted from resin that lasts for forever while adding a soft look to your air vent.
Tiny but so roomy
Measuring just 0.7" x 1.1" (L x W), our cloud adds a cute little touch to your driving quarters.
Make your space yours
You spend a lot of time in your car driving (hopefully not too much time stuck in traffic though), so make your space comfy and suitable to your taste with this unique accessory.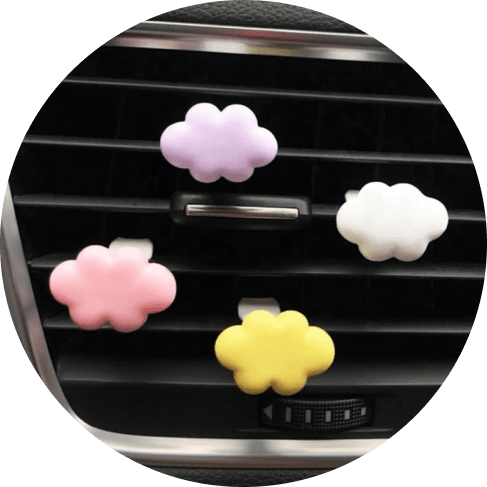 Love it, feel it
Feel peace and calm (and imagine you're driving through the clouds) with this pillowy, fun Decorative White Cloud Air Vent Clip.
I bought these after reading the reviews and I fully expected for them to fall apart really easily, so I had super glue on hand, but to my surprise they came in really sturdy and I didn't have to fix anything at all! I bought these because they were cute, so I haven't tried the air freshener/scent at all, but they add a nice touch to my car :)

I just bought a new car and wanted to dazzle it. Although these were to provide scent in the vehicle I used them to decorate my vents and add some flare to the car. I simply love these. They come in different sizes and fit perfectly. Just adjust them slightly to allow the vents to move freely. Love these.

I just purchased these and I have to say they are super cute accessories. As far as smell the scent isn't too overpowering and day 1 they've been working great. I'm hoping to get some essential oils so that I can keep refilling the smell :)

I love love love these clouds, they are super cute and don't fall off my air vents. The smell is not pleasant to me at all. I don't like it whatsoever, so I did not use the scent packets, but the clouds themselves are great. I would definitely recommend.

I read many reviews stating that several of the clouds were broken, cheap, etc... Not one of my set of clouds were damaged and I love them. Cool addition to the car! Thank you.

Just as described. Wish it brought more than one circle fragrance since I bought two. But overall amazing. Fast shipping. :)

Very cute! Blocks vents from moving though

Pretty clouds. The seller added a gift. Very nice! Recommend
Payment & Security
Your payment information is processed securely. We do not store credit card details nor have access to your credit card information.