Description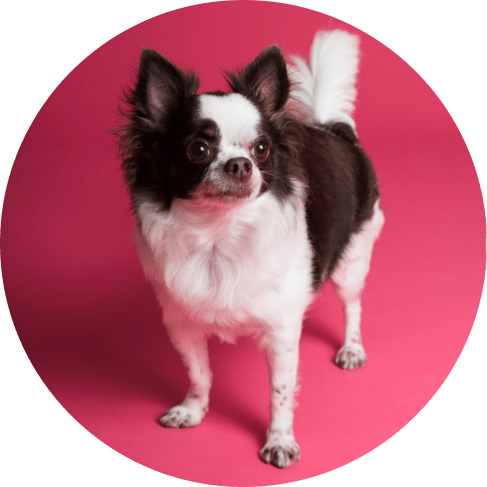 Keep your pets looking their best
The Dog Grooming Glove from Jojo Modern Pets gently removes loose hairs, shedding, dust, and dander from your companion's fur coat with ease and comfort.
Give your pet some love and care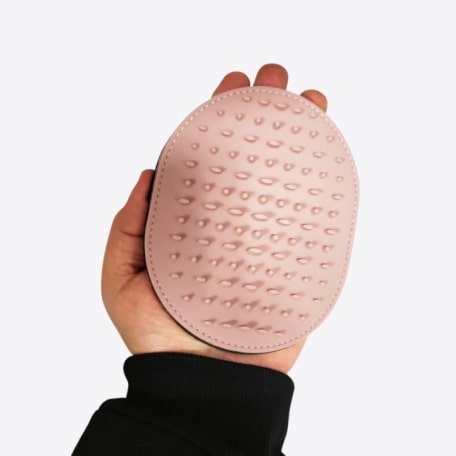 Convenient to use
This breathable grooming glove is one-size-fits-all with an adjustable velcro strap on the back. The flexible rubber conforms to the shape of your hand, allowing easy brushing in hard-to-reach areas.
Great for daily grooming
It detangles your dog's fur and removes loose hair, all from the comfort of your own home. This grooming glove is equally safe to use whether your dog is wet or dry.
Feels like petting
Using the Dog Grooming Glove works great for grooming, de-shedding, and massaging for pets. It is especially great for pets that don't particularly like being groomed. It's gentle and mimics the feel of soothing strokes, so you and your four-legged friends can enjoy the bonding experience. All animals will love the gentle touch.
About Jojo Modern Pets
Jojo Modern Pets started with the idea that people want beautifully designed pet products that match their home. JoJo Modern Pets has great offerings for small boutiques and regional pet chains. We provide the basics with a unique twist and something people can't find other places. We can pre-ticket some items with your brand or help you source products you know your customers will love. JMP is stocked with domestic inventory at our warehouse in Illinois. We work with customers to do it "their way." Case packs, moqs and pricing that makes sense for independent stores. At JoJo Modern Pets we pride ourselves on making our customers more money.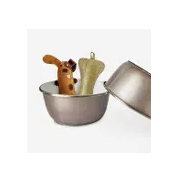 Designed In
Oswego, Illinois
I have a Chinese Pug and a English Bulldog. This works awesome on both. Pugs shed tons but I was shocked how much hair I got off our Bulldog.

My dog and I really like these gloves. He has relatively short hair (he's a Greyhound) and they do an excellent job of getting the loose hair off and they are pretty easy to clean.

My kitten is medium length fur. Works well to remove shedding. His coat gleems!

I bought this to help me de-shed my Australian Shepard. It works great to seemingly comb through the fur in the shower, but in the end I had to take off most of his extra fur after the drying process, during brushing him.

I love this glove and my dogs do too. It fits my size medium hand perfectly. It has a velcro thing so it can be tightened to keep it from falling off. There is enough room inside the glove to fit any size hand.

I have a Siberian Husky, and you can imagine the hair that comes off her. She HATES taking a bath, so having this mitt to expedite the process during bathing has been an absolute sanity saver. I can get her washed and scrubbed of her excess fur in 5 minutes flat!

This product does not work well for my short haired shedding dog. It seems to do ok for my long haired cat but the hair doesn't collect like I thought it would. Removing the hair from the mitt is a little difficult as it seems to stick in between the spikes but can be rinsed away with water. This may work better for long haired pets.
Payment & Security
Your payment information is processed securely. We do not store credit card details nor have access to your credit card information.