Description
Help your dog stay warm
Infinity scarves aren't just for humans! When the infinity scarf exploded on the human fashion scene, dogs around the world snarled and drooled in envy. Now pups can wear them, too. It will keep your pup's little neck warm while going for walks and make a true fashion statement! It's a perfect addition to complete your dog's winter attire collection.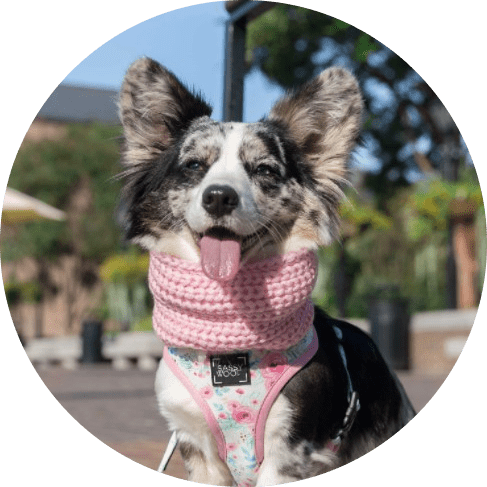 So soft and so cute
An endless circle to chase
Oh-so-warm for winter
If you're looking for something with function and modern flair, the infinity scarf will keep your dog's neck wrapped in unmatched warmth and comfort.
Made from 100% acrylic
This beautiful pink scarf is made from 100% acrylic, a gentle and stretchable material. Made with love with your pup in mind.
Just the perfect size
This Dog Infinity Scarf measures approximately 9" x 0.5" and it's perfectly sized for your dog.
Great for photographs
This dog infinity scarf in pink color is a great winter accessory that makes for fabulous photo ops.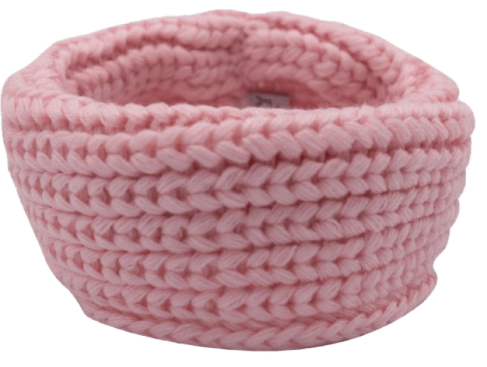 Convenient to wear
What's great about an infinity scarf is that dogs like wearing it and it won't become entangled or unknotted like a regular tied scarf.
Take care of your pup
The scarf can be worn around the shoulders or neck or pulled up around the dog's head and ears on colder days. Makes a great addition to your dog's sweater in very cold weather.
Great for the chilly season
Winter months can be rough on your pup without the right winter dog gear to keep them warm and cozy. Dog scarves offer an extra layer of warmth while also doubling as great dog fashion accessories. Get your companion a classic winter look with this infinity scarf!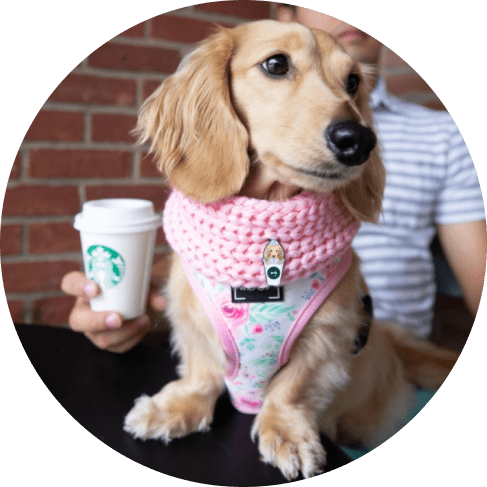 About SASSY WOOF
Modern. Classy. Affordable. Inspired by our two sassy & spunky dachshunds Maya The Dox and Winston The Dox, we created Sassy Woof to deliver a dog apparel experience that makes your fur-baby feel comfortable and fit for daily use. Our designs are the direct result of endless hours of careful thinking and meticulous attention to detail and crafting. We focus in developing new accessories and products every season to keep your pup's wardrobe as fresh as yours without breaking the bank. Our customers are like our family and we love interacting with each and all of you! Sassy Woof is a small business proudly based out of the suburbs of Washington D.C. A portion of our proceeds are donated to animal charities because no pet should suffer in this world.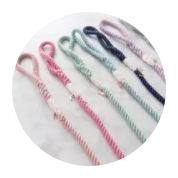 Designed In
Sterling, Virginia
I love the color and the size. It is a knit scarf and a dog could snag it but I love it.

Looks so cute, love the pink color. Fits perfectly. Value - considering she destroys EVERYTHING - and gives her a little bit of warmth on the breezy winter days!

Purchased it for a Mini Aussie. Fits great and it is well made. Probably more for fun than anything practical, but the dog doesn't mind wearing it.

Exactly what I was looking for. Wanted to make our dog cute for family photos. But didnt want a sweater.

Our pup loves this scarf! Keeps her nice and warm!

My dog's really like them, makes them feel snuggly.

I have a boston terrier that hates wearing jackets or any covering, despite her clearly freezing when we go out in the winter. She rubs her body against anything she can when wearing a sweater just to remove it. This scarf was perfect for her. It seems to provide a small measure of warmth, yet she doesn't go nuts that she's actually wearing something. Crazy dog, but she's my crazy dog :-)
Payment & Security
Your payment information is processed securely. We do not store credit card details nor have access to your credit card information.