Description
A stylish and versatile cross
The perfect gift for any man or woman
The market is full of different crosses from different brands. They are big, small, with different colors, shapes, stones, etc. But it's hard to find a cross that looks tastefully chic. It's typically either very puritan, or over-the-top luxurious and flashy. Where is that desired middle ground? This offer is!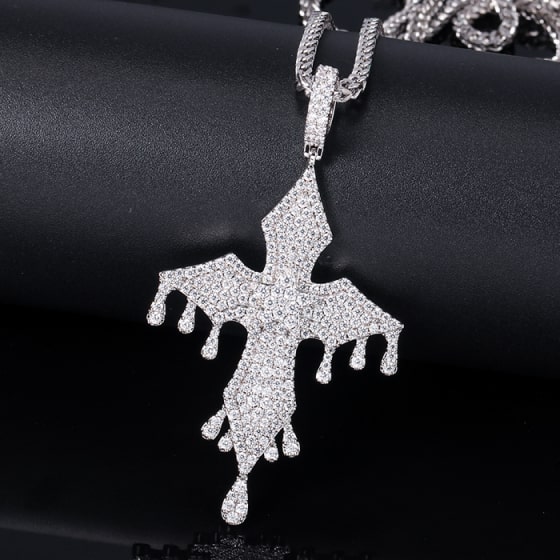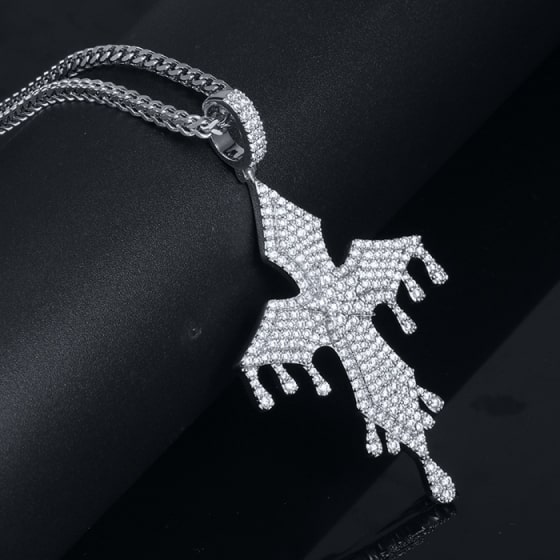 A stylish and shiny accessory for any person
Who said that crosses should only be restricted and minimalistic?
It's made from awesome materials
Brass is a strong material, and the silver tone gives it a luxurious touch. Its perfect sparkle comes from 5A zirconia stones. What an amazing look!
It has the perfect size
The size of the pendant is 0.78x0.70 inches. It's the best size because it's not small, but not overly huge. It'll look just perfect on you.
How to care for it?
The best way to keep its presentable look for a long time is to keep it dry. If it happens to get dirty, rub it with some alcohol (wear gloves when doing it).
It has a hypnotizing look
The stones blend in wonderfully with the silver foundation, creating a superb esthetic combination. The shine of it brings visual delight to anyone who looks at it.
Celebration and happiness
It doesn't matter if you're a person of faith and you feel like celebrating it with this cross, or you're a fashion person who wants a shiny and cool accessory to wear. This cross can be an amazing and versatile accessory that'll bring joy to anyone who wears it.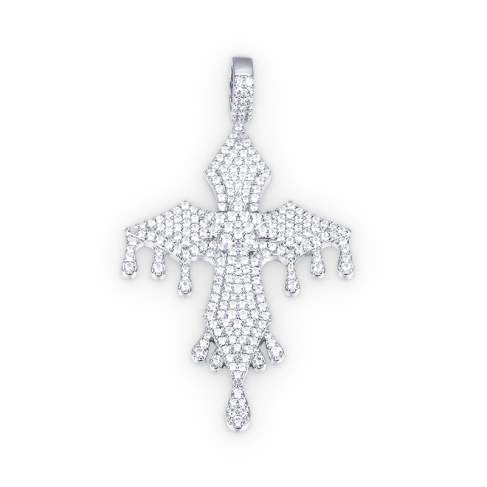 I bought this for my husband. I received my item very fast and in great packaging. As soon as my husband and I saw this piece we both fell in love. It's high quality, as described, and beautiful. A great purchase at a wonderful price.

I just received this today & I love it! I put it on soon as I got it & started getting compliments immediately… This is beautiful piece and it shines like a new car 😄 I absolutely love it!

I thought this was something I saw in the jewelry store by looking at it online, but when I got it in person it was stunning. It was more than what I expected. I love my new cross.

I bought this for my husband. I didn't read the details thinking it was silver but it's brass, but it still looks so good. It's heavy and comes in a great package.

I think this pendant is really made for a man because it is kinda heavy,but I don't care because it is so beautiful and I am going to wear it anyway.

Good value for the price I paid. Comes in good giftable packaging and looks and feels really solid. You won't be disappointed at all.

If you're looking for a sparkle you'll without a doubt get it! This pendant is a real eye catcher and is honestly the perfect size.

I like it, it shines for sure and I am loving the comments I am getting about wearing it. A little bit smaller than I imagined.

I bought this for my fiancé and he absolutely loved it. The quality is really nice for the price and it's shiny!

This pendant is awesome. I put it on my 9mm cuban link chain and it looks great!

Love this, it really looks authentic. My friends think it's the real thing.

Some stones are unevenly inserted, but overall a good product!

Nice piece, l don't wear it everyday and it has not turned.

Looks like the real deal and it shines like crazy!

Changed colors within one and a half weeks.

Very very nicely made, I'm super impressed.

Was exactly what I expected honestly 💀

It's a bigger than in the pictures

Couple of stones fell out!
Payment & Security
Your payment information is processed securely. We do not store credit card details nor have access to your credit card information.