Description
Power for all
From smartphones to separate GPS devices to even mini fridges, get 120W of power with this Dual-Port Car USB Power Adapter.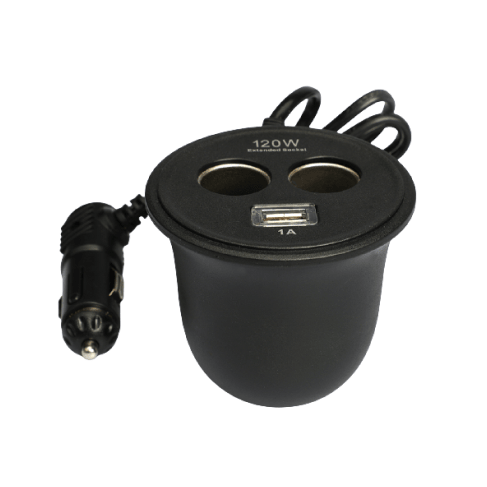 Four ways to charge
One place for it all
Built-in protection
Our adapter features overcharge protection and maintains temperature so the charger doesn't overheat.
Compatible with most cars
As long as you have a 12-24V cigarette-lighter outlet in your car, this adapter will work fine for you.
One USB slot, two adapter ports
Charge up one phone and make room for even more battery-charging with the adapter slots that fit standard car USB adapter plugs.
Fits most cup holders
Our Dual-Port Car USB Power Adapter is designed to fit standard cup holders for a convenient holding place and space.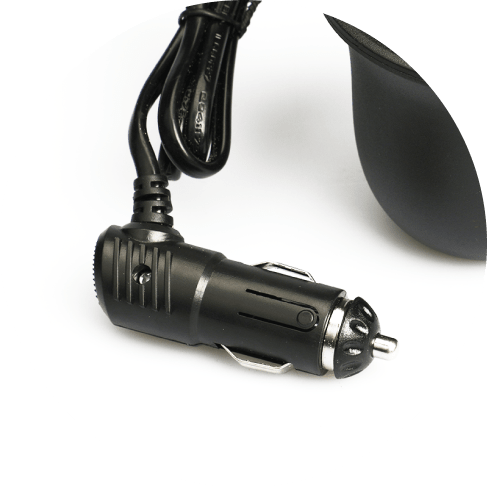 A smart, charge-up solution
There's power for everyone (and everything) now, whether you're on a long road trip or making a trip to the next city over.
This one is a real deal. I've used a number of splitters in the past, but all had flaws. Earlier products would often overheat and die and the later generations had different design flaws that would limit the convenience of usage. This one is definitely a product that addresses the issues I had with other similar products. The unit itself is compact enough to improve usability while big enough to allow 2 plugs to be plugged in simultaneously.

Happy so far with this product. Received quickly and with minimal packaging. Product fits in a very tight space in my 2011 Honda CRV. Pluses for me are direct plug in, USB ports and turns off automatically when I shut off the engine. Have not found any negatives at this point. Would recommend.

Omg, I love everything about it. Rich features and fits in any car, any space. I can turn it any angle I want. I decided to tuck it in the small compartment underneath the radio in my 2017 Subaru outback. It saves me a bunch of space. Love this thing. I can't ask for more lol. Get it, you will be satisfied.

Actually was very impressed with this. I used it for a 40 hour trip with the family. It let me use my dash camera and keep all the phones and iPads charged. I didn't notice any slowing of the charge rate either. I love how it will have some flexibility to move around in case there isn't enough room in front of the outlet.

I am happy with this purchase. It has allowed me to charge my phone while also using the same power source for my baby camera monitor! It is very convenient because you can bend it into position to better fit your car. I also charged my cell fast. No complaints. I would purchase it again.

It works great and doesn't take much space, perfect fit for any car. I wish it had more USB ports, one isn't enough for me.

I use this on my 2015 Indian Chieftain to keep my iPhone charged. I like that it has two cigarette plug-ins and a USB port. It's very versatile and seems to be well made. I like it.

This is a nice high quality item at a decent price. Does the trick for charging more than a couple phones and other DC accessories
Payment & Security
Your payment information is processed securely. We do not store credit card details nor have access to your credit card information.