Description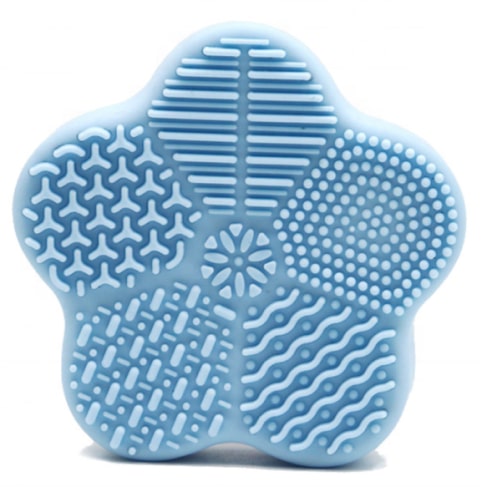 Step up your skincare game
Kill two birds with one stone by using this Dual-Use Blue Cleaning Tool! It combines a silicone cleansing brush and a brush cleaning sponge in one tool.
Product specifications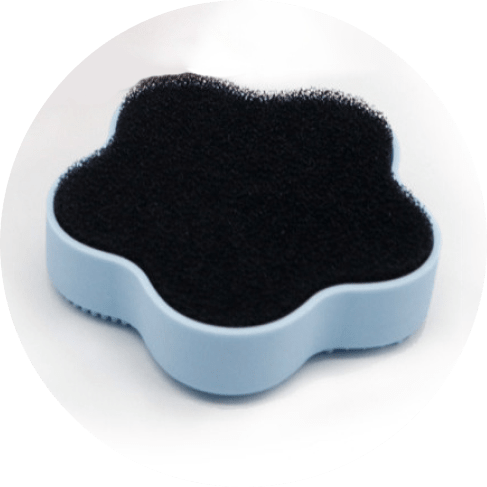 Facial cleansing brush
The soft bristles of the brush will help you remove excess dirt and makeup from your skin, while their different texture will provide a deeper cleaning effect making your skin look radiant and healthy.
Brush cleaning sponge
Use the sponge to clean your makeup brushes or to instantly switch between your favorite products: eyeshadows, blushes, and bronzers.
Every girl's must-have
Get a spa-worthy facial massage at home with this Dual-Use Blue Cleaning Tool! It's safe for all skin types. The tool helps with such problems as clogged pores, dullness, uneven skin tone, and removes makeup and dirt from your face. Turn the brush over to use the brush cleaning sponge. In its turn, it removes powders from brush bristles, allowing you to switch the shades or even products right away.
I previously had one of those "egg shaped" brush cleaners that you stick 3 fingers into to clean brushes and it was pretty annoying as soap would get into the egg and then cause your fingers to slip while cleaning. I began searching for a replacement and found the large cleaning pads to place in the sink, but thought... how sanitary is that? Will I have to clean the sink, then place the cleaning pad down? THEN, I found this! You hold it as you would a peg for your phone and clean your brushes in a circular fashion. I love the bottom left corner of it which has smaller little wavy lines as these are perfect for your angled and smaller sized brushes. Using your hand does not thoroughly clean brushes!! You really need something to brush it against. I use the bare minerals brush cleaning solutions that come in a squeeze bottle, however, I also used shampoo and it worked just fine. I have some friends that even use hand soap, it does not matter. This tool is the best. I bought two, one for myself and another for my sister and we will keep it! Love it!

This is the best thing I've ever purchased for my makeup arsenal. It cleaned my makeup brushes so well that they look brand new! Even removed old makeup stains that I've never been able to wash away, even with extensive scrubbing. If I could give this product 100 stars I would. I'll be purchasing a few more for safe keeping. You won't be disappointed! The only regret I have is waiting so long to buy this.

This is a nifty little gadget. Works very well and makes cleaning my brushes quicker and it seems to help get them cleaner than other methods. I had looked at the mats and honestly this is all you need. It's fairly small but the different knobs textures on the surface do the trick. Highly recommend!

This simple product is ready to use, and it works so well that my brushes look new after I clean them. To clean it, just rinse with a small amount of soap and water, and it's good to go. I'm very happy I bought this.

I absolutely love this. My hands would get so dry and itchy whenever I used my hands to clean my makeup brushes. It has lasted me a long time. Make up never sticks to it. I even use it to clean my mascara wands.

This really helped clean my brushes, I used it with eco tools makeup brush shampoo and the transformation was mind blowing! I even tackled my fiancé' brushes, I was so excited!

Great choice ! I was able to wash my brushes and clean them thoroughly along with the brush mat.

Was smaller than I expected but it actually worked out great!! Super easy to use & its even useful for travel reasons. Definitely worth it
Payment & Security
Your payment information is processed securely. We do not store credit card details nor have access to your credit card information.