Description
A sleek wireless headset
Do you need earbuds that will feel good in your ears? Sound nice? And look good? Well, our offer is what you need! Those guys will make you not want to use any other earbuds.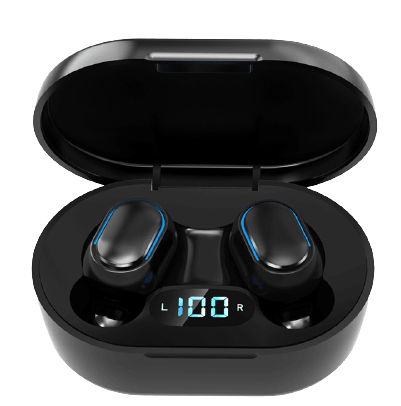 Those earbuds will delight your melomaniac soul.
Want to know how? Check this out
Bluetooth 5.0
The Bluetooth 5.0 provides you with a working distance of up to 49 ft, a smooth signal, and no latency while using. It connects automatically with familiar devices.
Ergonomic and waterproof design
They will fit your ears comfortably and will stay stable. IPX4 water resistance makes the earbuds versatile because no sweat or water drops can spoil them.
Easy control
You can control the music, answer the calls, and operate the voice assistant with a touch of the button. A LED display inside the case shows the battery level.
Sound quality
The HiFi sound quality and the noise suppression system give you a GOOD sound. The microphone gives the person on the other end a clear and loud sound as well.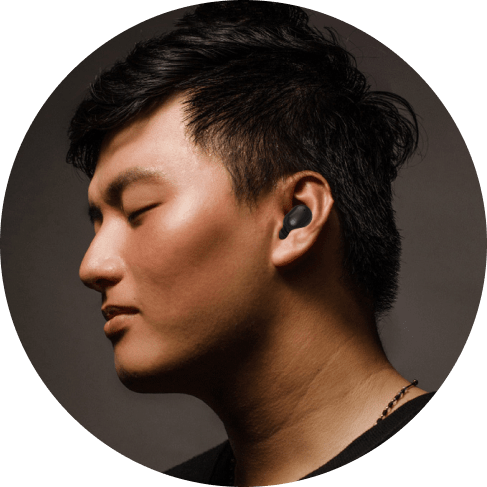 A must-have item for any music fan
These are the earbuds for you if you appreciate quality, sound, and value for money. Let yourself enjoy the convenience of modern engineering and forget about the wires. The charging time of 40-50 minutes and the non-stop usage time of 4 hours will be more than enough!
I think these are great for runners, they don't slip out like most ear pieces. Love that I can make or take phone calls and both the caller and I can hear each other with clarity. The size is amazing as well. I have small ears and usually have ear pain by the end of the day with other sets, but these are so small they fit comfortably. I definitely recommend these if you're a busy person always on the go.

I have a difficult time keeping them in my ears, even though I have tried several times to fit them correctly with the various ear pieces provided. They are great at noise canceling. They connect easily and reliably with my phone. The sound is good, but not great. It is a little "tinny" to me, but it is not bothersome. For the price, I would buy them again and would recommend them to a friend.

Used earbuds on a 3.5 mi walk. Earbuds stayed smugly in ears, sound was good with just the right amount of bass, but appears to have no noise cancelation for traffic areas. Touch control buttons are sensitive and require just the right touch to work various features. Overall, this is a great value.

I've used these all week at work and have been very impressed. Battery life could be better but it's not a big deal since they recharge pretty fast. Sound quality is very impressive for how inexpensive they are. I wouldn't hesitate to buy another pair if I lose them.

Well I got these because I play pubg and omg the sound is amazing. I can hear everything perfectly, I had no problem connecting them to my iPhone at all. It took me a while to get used to the touch operating feature, but I'm happy with these headphones.

The touch sensor is a true touch sensor - no button or pressing required. Works for phone calls, pausing, and skipping; great sound quality; battery display; great connectivity. Very happy with these earbuds!

I honestly wasn't expecting much from these, since the price was cheap, but I was very much proven wrong. A great set of earphones. These are phenomenally underpriced.

The touch option is way too sensitive. If you're on a phone call and need to adjust the pod it will disconnect the call simply by slightly touching it.

My cons is that the instructions are not very clear for someone who has never used ear buds before.

Sound quality? Check. Noise cancellation? Check. Battery life? Check. Great set of earbuds!

I was very pleasantly surprised with these, they are fantastic!

Love this thing. Really cool, can't recommend it enough.

Everything works well. I absolutely love these earbuds.

Definitely not the best, but definitely not the worst
Payment & Security
Your payment information is processed securely. We do not store credit card details nor have access to your credit card information.