Description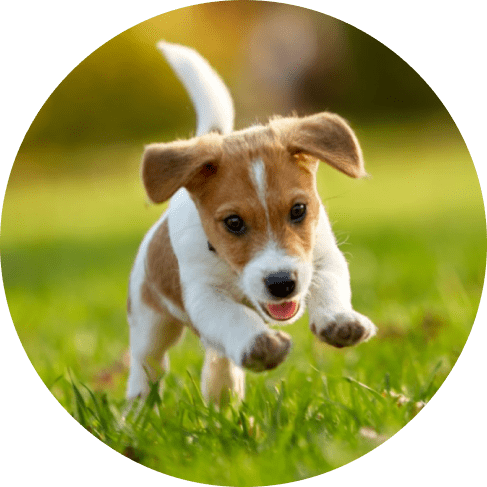 Fun for chewing and carrying around
Dogs love to play. In fact, they need to play! Playing with toys helps dogs to release pent-up energy and bond with those who play with them. Give your dog the mental stimulation they need and a healthy outlet with this dog chew toy.
Give your pup all the fun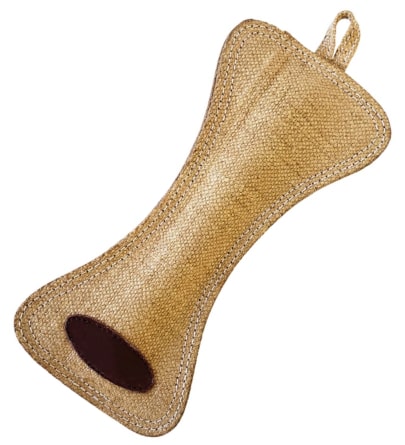 100% all-natural materials
This dog toy measures 7'' (H). It is handmade by artisans using high-quality sustainable reclaimed leather and jute with all-natural dyes. The material is 100% safe for your dog.
Dental cleaning
Natural leather helps to clean up dirt hidden in dogs teeth due to the friction when your dog is chewing the toy. It also promotes the healthy growth of teeth and gums.
Have fun with your best buddy
Every dog absolutely loves to play with his human parents and have fun together, and this eco-friendly dog chew toy facilitates the same. These toys can be used for both indoor or outdoor playing or training. Amazing for satisfying your dog's instinctual needs and strengthening the bond between the dog and the owner.
About Jojo Modern Pets
Jojo Modern Pets started with the idea that people want beautifully designed pet products that match their home. JoJo Modern Pets has great offerings for small boutiques and regional pet chains. We provide the basics with a unique twist and something people can't find other places. We can pre-ticket some items with your brand or help you source products you know your customers will love. JMP is stocked with domestic inventory at our warehouse in Illinois. We work with customers to do it "their way." Case packs, moqs and pricing that makes sense for independent stores. At JoJo Modern Pets we pride ourselves on making our customers more money.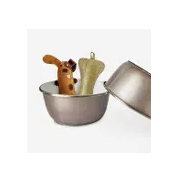 Designed In
Oswego, Illinois
Recommend this toy for middle-sized doggos! Just the right size for them. Also maybe not for heavy chewers but definitely strong enough for moderate play.

This is a great toy for those who value quality. Simple design, sturdy material, the edges are not shedding even after a month of active chewing.

I was so happy to find a toy that would withstand my dog's habit of tearing every toy she has apart.

My 2-year-old dog loves to play tug of war and this is perfect. She does not get it to just chew on so I cannot speak for its durability in terms of a chew toy. But for a tug toy, it's great.

Very cute and good quality! I thought it was going to be much bigger. I didn't look at the dimensions and assumed based on the photo.

This is a great dog toy! My Pomeranian is a small guy at only 8lbs. but he sure knows how to chew and he does it as often as he can. I was throwing out toy after toy because he was tearing them to pieces after only a half hour or so. After putting my money in the garbage so many times, I decided to search for toys that would hold up to his destructive mouth. I found a lot that claimed they wouldn't fall apart but they were all more than I wanted to spend. I came across this toy. I bought it months ago and it is still intact after all this time. Sure the edges are a little frayed but other than that, no damage whatsoever!

Not the sturdiest toy I've bought but I love the material, it's a lot better that the "indestructible" plastic chew toys with annoying squeaker
Payment & Security
Your payment information is processed securely. We do not store credit card details nor have access to your credit card information.