Description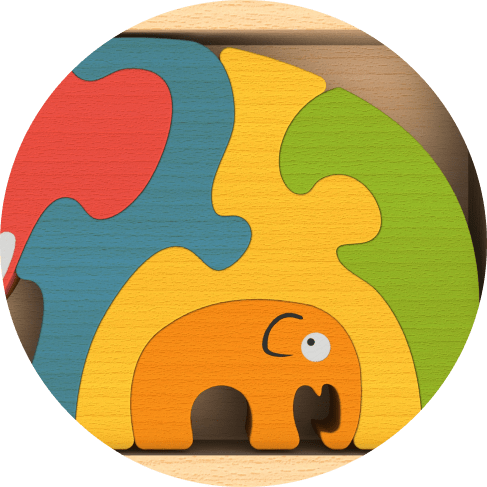 This pretty elephant is your kid's greatest companion
A favorite for tots and preschool-aged children, the BeginAgain Elephant Family Puzzle game is a bright and beautiful way to develop essential motor skills and problem-solving skills.
For well-balanced development of your child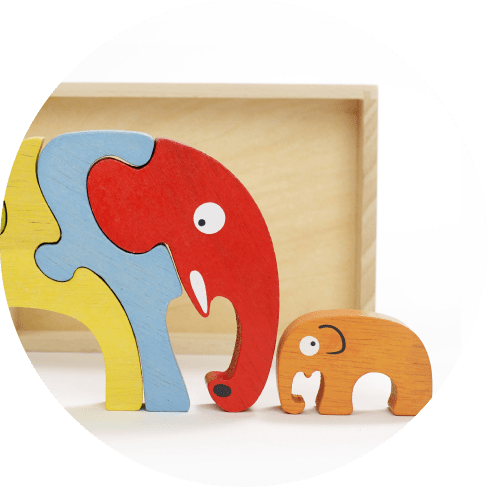 Perfect choice for early learning
The Elephant Family Puzzle from BeginAgain features five differently shaped, colorful pieces that form the shape of two elephants. It makes a perfect first puzzle for all children.
Inspire storytelling
Inspire creating animal adventures and family stories with this adorable puzzle! Kids will love to solve the animal puzzle and tell tales of the elephant family.
Sizing info & details
The BeginAgain Elephant Family Puzzle is handcrafted from all-natural rubberwood with non-toxic, child-safe wood stains. This children's puzzle game comes in a wooden box measuring 7" wide x 5" long x 1" tall that you can use for storage, travel, or display between play times. Intended for ages 2 and up.
About BeginAgain
BeginAgain is an eco-conscious toy company based out of Fort Collins, CO, who specializes in toys for children 6 months to 6 years old. We design and market toys that are fun and develop the child across all stages of toddler and preschool life, both mentally and physically. Our products are made from 100% sustainable materials, so they are child safe and most importantly mom trusted! Our brand is seeing tremendous growth as a result of: 1. Our sustainability message is resonating with consumers & retailers. 2. We use rubberwood, water based stains & natural rubber for entire product line. 3. Parents are looking for toys that reduce screen time for their children. 4. The revolt against plastic is very real & parents are looking brands not using plastic. 5. BeginAgain has grown as a very authentic voice that parents, grandparents & educators really love.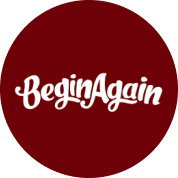 Designed In
Fort Collins, Colorado
Great quality toy! Perfect for learning. Wood is solid, colors are bright and good quality. I've had the puzzle for a couple months and it has not faded at all!

Very cute and easy to hold. BeginAgain is a excellent company, too. As my little dude grows, so will our collection of BeginAgain puzzles.

Just enough parts for my two year old grandson. He loves helping to fint the right color and before long will be putting them together himself.

Just precious. My grandson has a "lovey", and elephant he calls "Elpie", and elephant. This puzzle is just perfect for a toddler and is one his mother will keep with his lovey and pass to him when he is grown and has his own family.

Great puzzle for little hands and for those children that just love animals and shapes. Our 2 year old daughter loves this and has already mastered it. Not that it is easy, she just loves puzzles. Since it can be reversed it makes it more challenging and fun for her.

This is such a cute puzzle. I got it for my one year old and he just loves it. He cannot put it together, but he puts the pieces into the box. I like that it comes with the box (no lid), it is a nice plus. The pieces are also interesting to him and he'll walk around with them. It is a nice size and well made.
Payment & Security
Your payment information is processed securely. We do not store credit card details nor have access to your credit card information.