Description
Not your average tote bag
This large-capacity bag has a cute banana inspired design
Introducing the Everyday Tote in Lady Alamo's signature prints. The humble tote bag. So common that you may have grown bored of hearing about them...but we don't do boring. It will make you feel special every day of the week. Store all your essentials in style and comfort!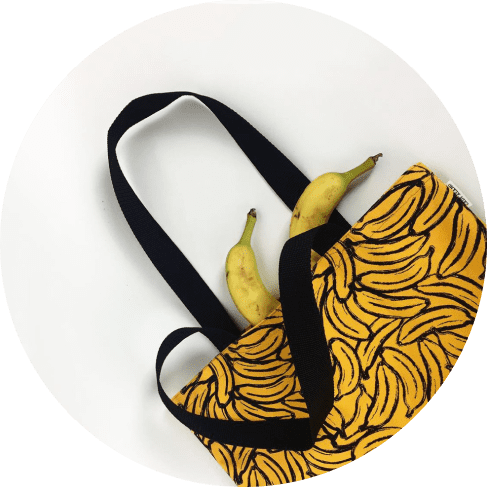 The tote bag details and specifications
Bag details
The bag is proudly made right here, in the United States of America. It comes at a size of 16" W x 15" H x 5" D and weighs 1 lb.
Bag materials
The bag is made out of 100% cotton with parallel handles that emerge from the sides of its pouch.
How to take care
You can machine wash it in cold water with similar colored clothes. Don't use any bleach.
Dry it up and go!
Line dry it outside to make it look fresh. After, simply warm iron it and it will be as good as new.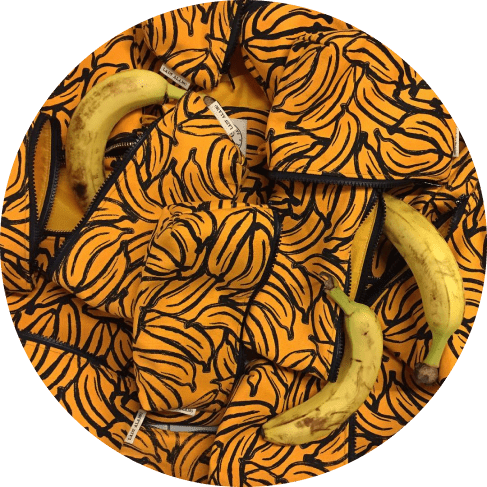 Make every day special
These eye-catching beauties are built for the everyday, but it will feel like a special occasion every time you walk out the door. Bring what you want, wherever you want.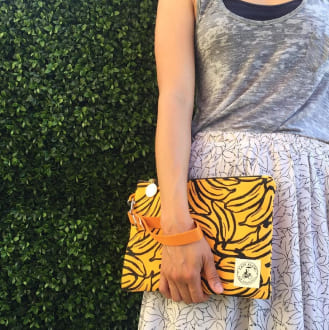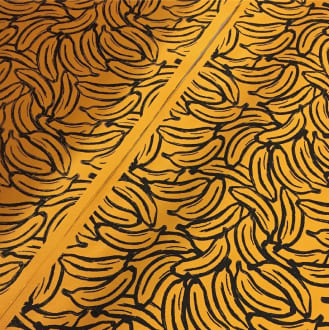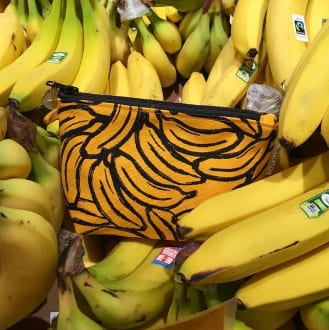 About Lady Alamo
Lady Alamo is an accessories brand based and manufactured in San Francisco. Since 2011, we have been on a mission to bring joy to people's everyday lives with original prints & vibrant colors. In 2011 wife & husband team Yiva & Bryce began printing and sewing bags out of their tiny apartment in San Francisco's Alamo Square neighborhood, home of the Painted Ladies (Alamo Square + Painted Ladies = Lady Alamo). Having since moved into the City's Mission District, the commitment to producing locally and finding happiness through design remains. At Lady Alamo we strive to create everyday items that bring joy with each use. Focusing on natural materials, versatility and of course color, we've created a variety of Zipper Pouches, Backpacks and Reversible bags that you will want to show off every chance you get.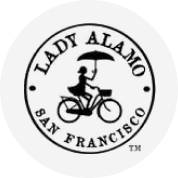 Designed In
San Francisco, California
Took this on vacation and loved it!

Absolutely love this bag. The fabric is so soft.

Very happy with my purchase and would highly recommend it!

This design is so pretty! The bag is roomy and fits a lot.

Very cute. It's for my granddaughter.

I love the nice material used for these tote bags. Very unexpected.

This tote is a good size and it's beautiful. My only complaint is that it doesn't stand up by itself very well. It has no support, but good quality.

I will probably buy one for myself also. I would recommend this product to anyone.

I absolutely love my banana bag! I get so many compliments at work.

I left a banana in the bag due to the newborn brain...machine washed it and the bag is still in perfect condition! Love it! Perfect size!

This tote is the perfect size for travel. I'm using this as well as a carryon suitcase for my upcoming flight. I won't have to check any luggage for my 8 day trip.

I got this tote in December of last year and I love it. It is a little bit smaller than what I imagined it would be after looking at it online, but it turned out to be just the right size. I use this bag as a purse as well as to carry books, my lunch, and sometimes even my laptop. It is made of great quality and I always get compliments on it.

Roomy with compartments. Good big bag for travel with nice zipper closures for important items. Well made. Excellent delivery time.

This is a great bag. The print is gorgeous. The bag's texture is high quality material. I just love the print. Inside is very spacious.I simply love it.

I absolutely loved this bag. I use it for clinicals and everything I need to take fits. The bag is very spacious I would but it again in a heartbeat

This bag is so pretty and well made! I got it as a gym/pool bag but I will probably use it for plenty more reasons. This bag is practical and beautiful!

Please buy this bag. It is everything. I use this for my work tote. I'm a nurse and it holds everything. It is well made and fits all of my equipment.

Needed a new bag for traveling. Mine was getting old and needed to be retired. Shipping was fast and the package was well cared for. I love the color and am impressed with the quality. I will have to order some more in the future.

After reading a lot of reviews I settled on purchasing this bag and so glad I did. The bag really is beautiful. And it really is high quality, very well made. I would highly recommend buying this bag, you won't be disappointed.

I bought this to use as a work bag (I'm a nurse). It works great! The inside holds my books, planner, and notes. A It's the perfect size, not too big or small. I might need to order another one for traveling!

Beautiful! Bought as a beach tote for our family trip to Destin, FL. It's a GREAT size! Very nicely packaged. Can't wait to take out the sand. Looking forward to using this for all my kiddos stuff!

This bag came a lot bigger than I expected and is definitely handy when you work in the medical field. The material of the bag is convenient for emergencies and perfect for the people who carry a lot of items in their bag.

I love this bag! I am a nurse and I bought it to use as a tote bag for work. It has plenty of room for any books/folders I need to carry, along with my other items I need for work. It has a lot of room without seeming like a huge bag. I get a lot of compliments on it too! Seems like a great quality for a great price.
Payment & Security
Your payment information is processed securely. We do not store credit card details nor have access to your credit card information.