Description
Designed for ultra-modern looks
Your new favorite accessory
The extraordinary design of the ring together with its unique details will add the ultimate modern touch to your regular look. Stand out from the crowd!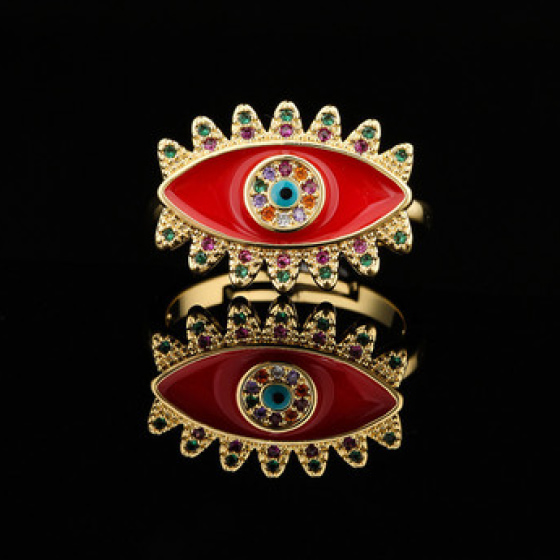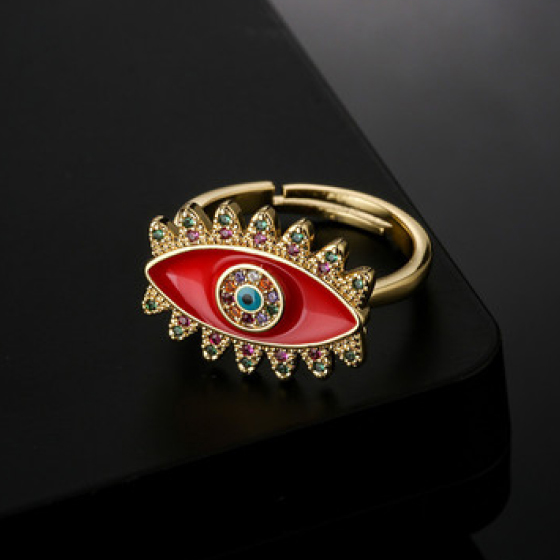 Eye-catching beauty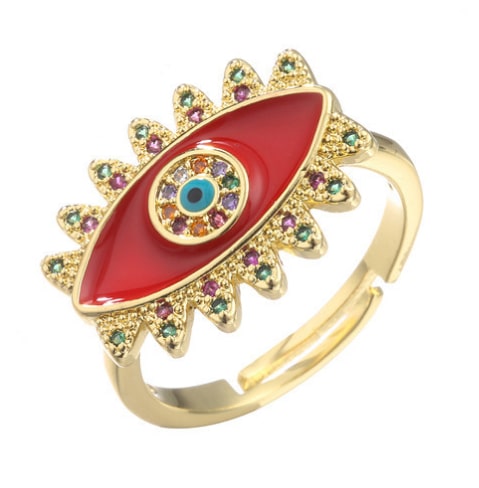 Ring characteristics
This adjustable ring is made of brass and garnished with colorful rhinestones. The size of the eye: 0.47 in. * 0.78 in. Weight: 0.11 oz.
High quality
Brass jewelry possesses high corrosion resistance. It's a strong, durable, and long-lasting metal. So, feel free to wear this ring every day!
A thoughtful present
Whether it's an anniversary, birthday or any other significant date, this fascinating Eye Ring is a great choice for a gift! This accessory indicates spiritual protection. By giving your loved one the Eye Ring, you offer them safety. The eye symbol is believed to guard from harm and negative energies around.
I thought that this ring would be huge, but surprisingly it looks nice! I like that it's that bright and unusual, it attracts attention so easily. And it looks much more expensive than it is.

I fell in love with this ring as soon as I saw it on site, so I bought it and wasn't disappointed at all. It's bright, stylish, and looks a bit weird, but that's the point!

Sooo good! I like it very much! It fits perfectly and it's of high quality!

The ring is excellent, the same as in the photo and description)

I liked it. It is massive, but looks exactly like in the picture

Uncomfortable to wear, but the design is good enough so it's ok.

Beautiful❤️Very stylish and the quality is very good

The ring is elegant, beautiful, but small, as for me :)

Fabulous ring, looks great, fits well. Love it.

The ring looks just like the picture. I love it

Smaller then i thought but still beautiful

Rings are large, but very beautiful

Exactly like the picture, beautiful

It's amazing, just amazing
Payment & Security
Your payment information is processed securely. We do not store credit card details nor have access to your credit card information.