Description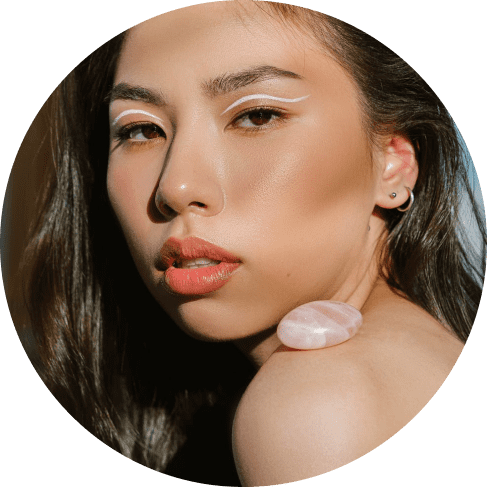 Eyes are the windows to the soul
And they need to look immaculate You no longer need to go to the salon to get your eyelashes done. Enjoy the impeccable look that you can get done at your home with ease. The perfect thing for when you're tight on time or money.
The luxury of a salon wherever you are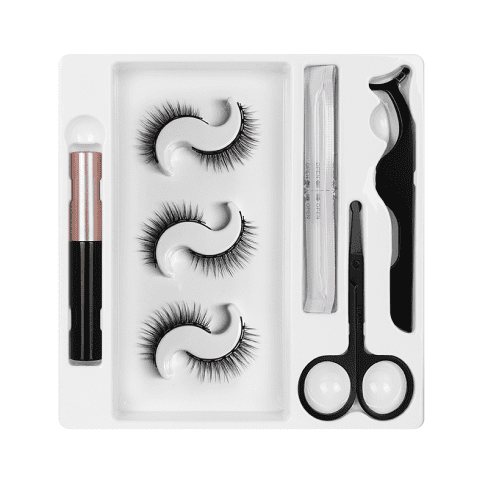 Flawless look at all times
The eyelashes will give your eyes a luxurious look that no one will be able to take their gazes off. They will enhance your natural beauty, and won't look foreign or weird.
How to use them?
Take the eyelashes, cut off the excess, apply the cleansing solution to the area where the eyelashes will be, draw a line with an eyeliner, wait until it dries, put the eyelashes on it. Et voilà!
A must-have for any glam session
Make your eyes look even more beautiful and stunning with this kit! You can serve striking glares that will make everyone weak. Enjoy the convenience and the quality like none other. Before usage, please, test the cleansing solution and the eyeliner by applying them to your hand or any other part of the body (not the eyes) to prevent possible allergic reaction or irritation.
Lashes are very good for the price we are paying

These are much easier to use than normal eyelashes and are easy to apply. Great value for money with so many sets

It's an amazing product worth buy I m very happy .. quality s best looks great liner quality s good too .. exactly the same as it's shown n described here .. don't hesitate go for it ..

Very easy to apply but the only drawback of using these lashes is that we need to use the black liner to stick them but if you want to do a kinda minimal makeup then it's of no use.

Smell is metallic, but apart from that, this is a very good magnetic lash product. Very easy to use and each lash can be reused multiple times!

The lashes feel ever so light on the eyelid. It's easy to apply, affix and remove. Great find for beginners

The false lashes are good, looks great. A lot gentle on the eyes. Lashes do not get pulled out and the application requires practice.

This is the first time i have been able to apply the lashes. Compared to the normal ones, these are actually easier. I'm a beginner when it comes to lashes. These are super easy to use
Payment & Security
Your payment information is processed securely. We do not store credit card details nor have access to your credit card information.