Description
Stunning gold necklace
Let your personal fashion style glow
You know that jewelry can tell a lot about its owner by how and what he or she is wearing. Demonstrate your style with confidence and flare with this stunning gold necklace.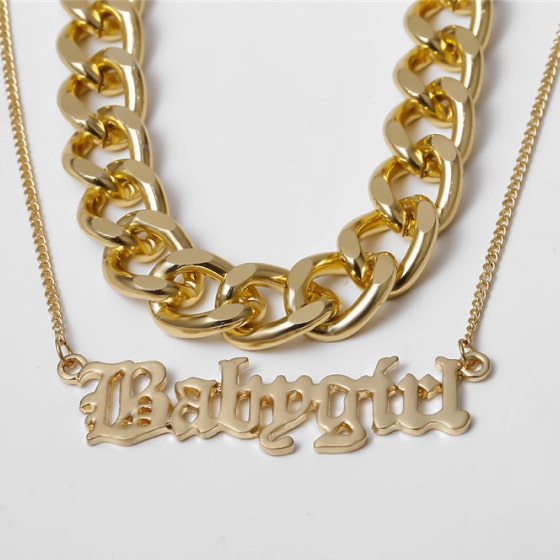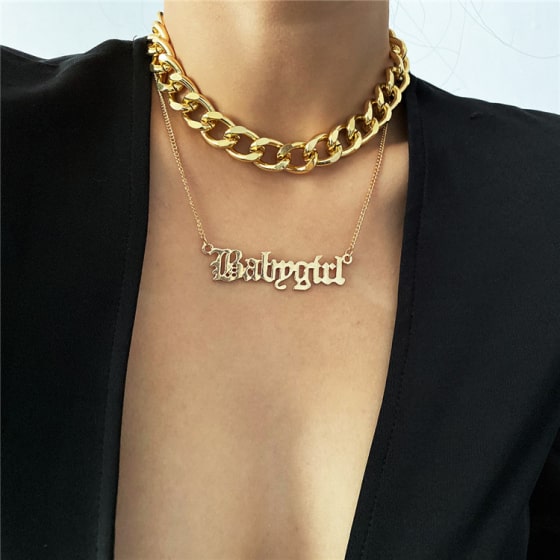 Necklace specifications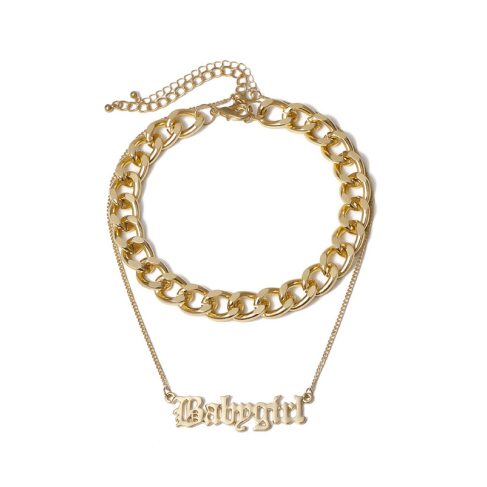 Care tips for jewelry
Keep the jewelry away from chemicals, high temperature, bath, water, sweating, cosmetics, moisture crash to avoid any damage, please treat it carefully. Store your necklaces separately in a sealed box or sealed bag to avoid oxidation.
Necklace details
Main stone materials: zircon. Nickel-free. Gender: Men's, Unisex, Women's.
An eye popping accessory for many occasions
Properly selected jewelry accessories can make or break your outfit. By putting on this astounding necklace you can showcase your style and fashion sense and make a first impression one to remember. Also, this necklace pendant is perfect for almost any occasion whether it's an anniversary, engagement, wedding or even a party!
Love this necklace! Is so cute and can go with anything!

LOVE this necklace. I wear it non-stop and it is still shiny and beautiful. Seems strong as I've been wearing it for about 4-5 months now. Definitely a good purchase!

The necklace is very delicate, and the babygirl pendant is very suitable for my daughter.

Love this! The necklace is very beautiful and well made for the price. The length is perfect. The quality is amazing and it's so cute. I'm in love with it.

I am so in love with this necklace! It's beyond perfect! I was scared the charm would be too big, but it's the perfect size! Very very adorable! I wear it all the time!

I purchased this necklace for my daughter, she loves & wears it daily! My sister really liked it so I got it for her birthday as well. For a relatively inexpensive piece of jewelry it looks very nice.

Back after one month of constant use. This necklace is true to its word. I have been in all kinds of weather, including rain and constant heat and humidity (Texas/Oklahoma). And this necklace is still beautiful! An excellent buy.

This necklace is absolutely gorgeous. A nice weight and perfect size, the price is amazing for this pendant necklace. You can wear this over a sweater or a lower cut Tshirt, this looks beautiful with elegant or casual clothing. I am pleasantly surprised.

I am in love with this set. The gold color is perfect. Not too yellow to make it look tacky. Not too white to make it look washed out. It is just the perfect shade of gold. The babygirl pendant is really pretty and I like the chunkiness of the choker. My best friend and I decided to get matching necklaces and we got a bunch of compliments
Payment & Security
Your payment information is processed securely. We do not store credit card details nor have access to your credit card information.