Description
Add a little bit of ice
Renew your accessory collection or start one with this watch! It looks stunning and mesmerizing on any wrist, and it will complement any look. Affordable and still luxuriously looking.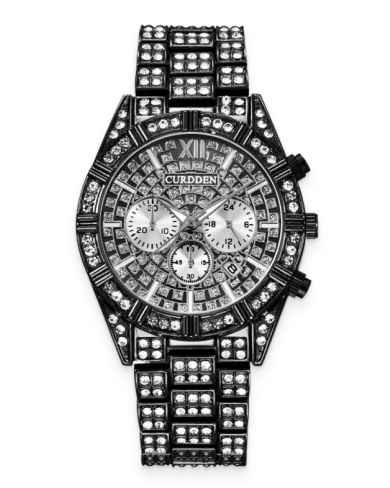 Faux diamond watch
Your wrist will be just as cold
Versatile and balanced
Even though it is flashy, the black color compensates for the shine. You can look at 12 and 24-hour dials and even know the precise seconds!
Made from great materials
Faux diamonds are almost identical to the authentic ones, yet, they don't cost an arm and a leg. Zinc alloy is corrosion-resistant and very durable.
100% safety for the wearer
The product was created with care and deliberation. It does not endanger the user or the environment in any way. It's simple and safe to use!
Product specifications
Strap length: 7.87'' Strap width: 0.78'' Dial diameter: 0.98'' Case thickness: 0.39'' Case diameter: 1.45'' Find the best adjustment easily!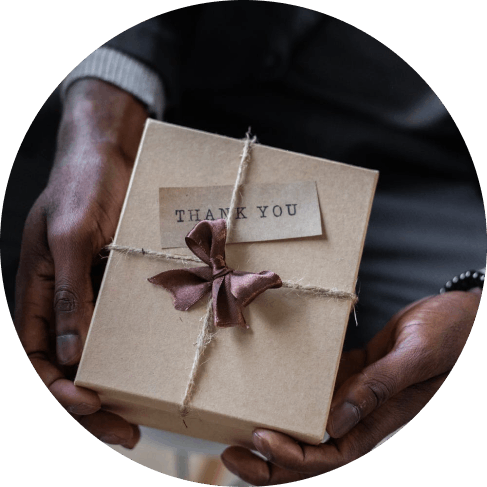 Luxury experience without the luxury price
This versatile watch is a perfect gift for a birthday, Father's day, or maybe for a man who wants to pamper himself. The watch can elevate any look, and it won't look tacky at all. Black color is a big save because it can go with any other color.
I didn't expect much from this watch. It was a gift for my son. It was very inexpensive so I expected a cheap and knock off version. When I opened the package I was very surprised. The "diamonds" are all in place and shine bright. The watch works great. Very happy with this purchase!

I am very pleased. It not only meets my expectations from afar but it is also a really nice looking watch from the close up as well. Of course it does what it says....tells time 😂. I would recommend!

Freaking awesome watch, super shiny. Also has a very nice large face, wasn't even planning on getting a watch but i saw the reviews and i bought it. Now I'm saying go ahead and get it.

This watch really shines! I brought it for my 13 year old and he loves it! I will have to get it sized down a bit so it'll fit him properly. Overall I would buy again and I recommend it to others!

Absolutely stunning and looks way more expensive than what it is. It looks absolutely beautiful in daylight and under normal light. The face is big as a man's watch should be.

It definitely looks and feels a lot better than I thought it would. I wasn't expecting much given the price I paid for it, but I am definitely satisfied.

This watch is worth every penny!! It's not too heavy but the perfect weight doesn't feel cheap at all. It also shines in the night with little light.

On 🔥 🔥!!! 😁 Beautiful!! Keeps good time!! Makes for an amazing surprise gift for any occasion for ppl that like to floss! Winner! 🔥

Beautiful bling in a watch! Gentleman cashier at the grocery checkout thought it was a Rolex....no joking!

Really NICE & looks real. This lady at a high scale pawn shop guessed that it cost $1,000!!!!

Purchased this for my husband and I would definitely purchase again he loves this watch

It looks really nice and shines great. Fits a little big but easily adjusted if taken to a jeweler.

Absolutely beautiful watches in every way from the color to the bling and I love it.

I just got mine in the mail and I like it. It's so pretty and doesn't feel cheap.

My son adores this watch. He loves that solid black color. Thank you

This watch is very shiny🤑🤑 If you buy it you're not gonna regret

It's a nice piece.. It stands out alot.. It's what I was looking for

The face looks really nice but the rest of it is MEH.

Very nice l wore it and got so many compliments

Surprisingly very nice, great value for money

Excellent purchase and quality for the price.

Cute watch for the price. Thanks.

Fell off my wrist while driving!
Payment & Security
Your payment information is processed securely. We do not store credit card details nor have access to your credit card information.