Description
Gold ankle bracelet for women
Add more shine to your banging look
Improve your fashionable look to a whole new level with this golden flower disc beach ankle bracelet. A beautiful and stylish jewelry accessory that will seamlessly freshen up your style.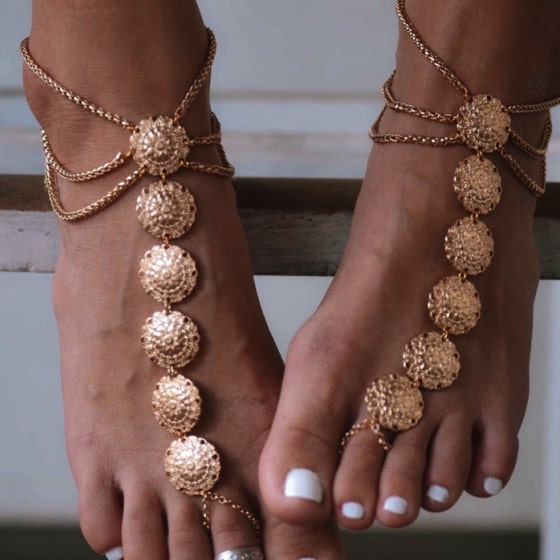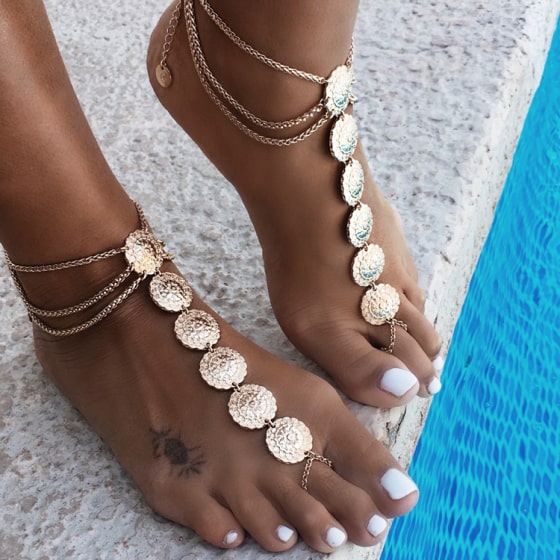 Care tips for jewelry
Keep the jewelry away from chemicals, high temperature, bath, water, sweating, cosmetics, moisture crash to avoid any damage, please treat it carefully. Store your ankle bracelet separately in a sealed box or sealed bag to avoid oxidation.
Gold beach ankle details
Main ankle bracelet materials: zinc alloy. Length: 8.2+2 in. Weight: 0.6 oz.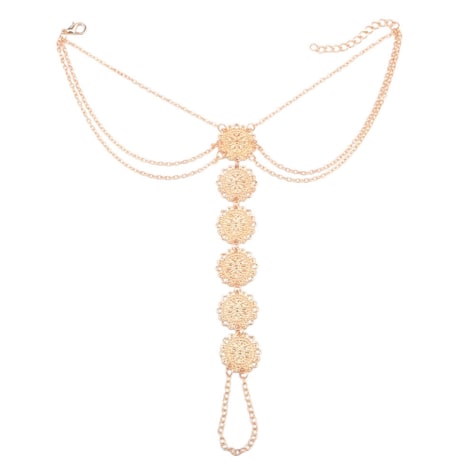 The perfect addition to highlight any look
Is there really such a thing as too much jewelry? We don't think so and you shouldn't either! Add to your collection a tremendous accessory that will seamlessly spice up your look! Prepare to experience an array of new colorful emotions and an uplifted level of confidence anywhere you go with this beautiful bracelet on.
Perfect for my fat ankles and big feet

Very nice and price was good too.

Neat look. I can't wait to wear this next Summer

This is beautiful, not cheap, it has weight.

I am amazed at how flattering these are! I feel extra feminine!

Wore these in a wedding! Super cute!

My wife loves these. They just get tangled up really easily.

Super cute foot jewelry. Fit great and looked great. Very happy.

I love the detail and the quality. They are absolutely beautiful!

The most beautiful, well designed and great quality of ankle bracelets.

I have these in silver also.. the gold seems to be heavier and is better quality, love them!

So I'm in a size 7.5 / 8 and it fits well on my feet and look so nice 😍

Haven't checked these or the gold pair I ordered yet for durability but they sure are pretty!

My husband enjoys the way they look on me . They are big for my size 6 feet.. but they are worth the price.

Loved them! I have long narrow feet, size 11. They fit my ankles and toes comfortably. perfect fit

Awesome product. My fiancee loved it and she wore it right away. We plan to use it when we go to the beach! Very good and stylish.

Love! So unique and sexy. The ankle chain length is long enough so don't worry about it not fitting around your ankle.

Pretty good deal for the price, just received it today & sometimes anklets r too tight, but this one isn't. It is quite cute & I'm looking forward to wearing them soon
Payment & Security
Your payment information is processed securely. We do not store credit card details nor have access to your credit card information.