Description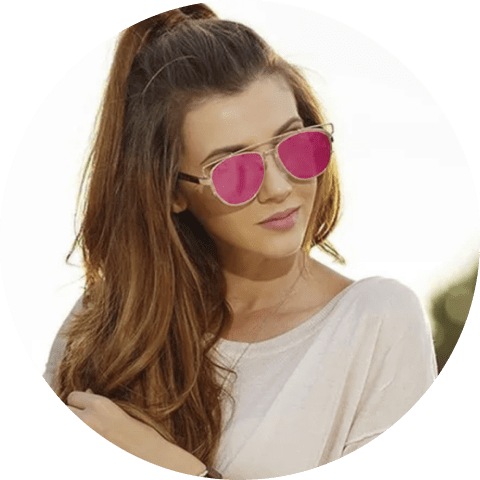 Unexpected charm
Modern color
Take a spin on style with these Gold & Purple Metal Flat-Front Sunglasses from zeroUV that are cool yet retro. It's a way to pop some color and cool into your collection of sunglasses today (all without breaking the bank).
Works for everyone
For essential UV protection
Unisex appeal for any style afficianado
These Gold & Purple Metal Flat-Front Sunglasses work for men and women alike, so everyone can have a fun pop of color.
Attitude meets function
Yes, sunglasses aren't just for looking cool -- they shield your eyes from UVB and UVA rays, for less squinting and possibility of eye damage like cataracts.
Get UV-smart for your eyes
Sunglasses are ideal for morning 'till sunset to shield your eyes while you walk, drive, or are just going about your day outdoors (they're great whether it's sunny or overcast).
Crafted to last
These shades are made with a metal-based frame, metal hinges, and polycarbonate lenses that offer full UVA/UVB protection.
Set your sights on a must-have accessory
Since 2001, zeroUV has been a destination for trendy eyewear that helps people discover individuality and confidence, with infinite ways to eye protection that's always in style.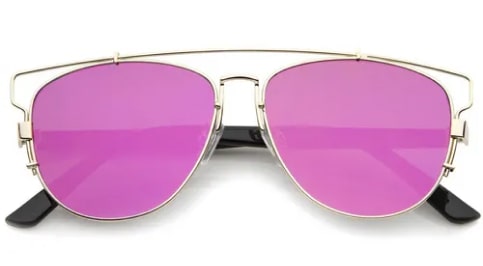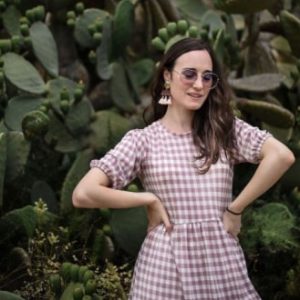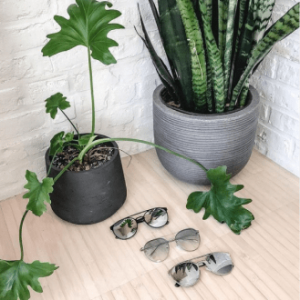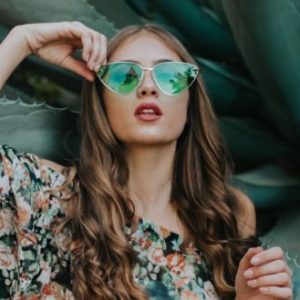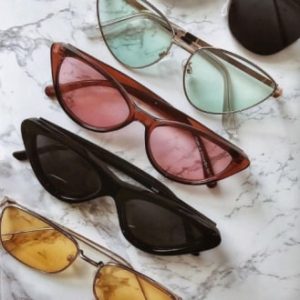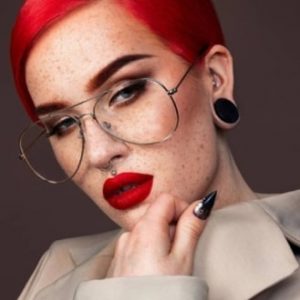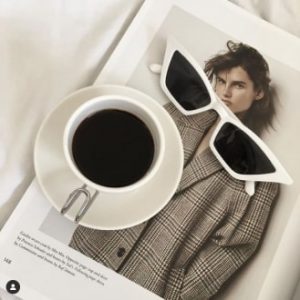 About zeroUV
Founded in 2001 by eyewear enthusiasts, zeroUV has become a prodigiously curated eyewear boutique for the fashion savvy individual. At zeroUV we strive to bring our customers the latest in eyewear fashion for a fraction of high retail prices. We at zeroUV view ourselves as lifestyle advocates. We seek to inspire others to chase who they truly see themselves as. Founded by individuals who grew up during the California indie movement, we aim to share our journey with our fans. We pride ourselves on bringing people together through our brand, and we encourage others to follow us along this amazing adventure. Not only are sunglasses a staple in fashion and appearance, zeroUV Sunglasses offer full eye protection against harmful UVA & UVB rays. In addition all eye wear meets the United States ANSI z80.3 Standard, as well as satisfies European CE Safety Compliance Standards.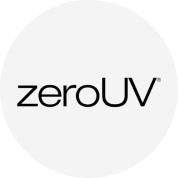 Designed In
Huntington Beach, California
I love how comfortable the sunglasses are, they're not to heavy where they'd leave a mark on my nose, which is usually my issue. I also love the color. I definitely plan on purchasing more with this brand.

These glasses look as good as any expensive glasses. They feel comfortable and they're very clear. I've purchased a few pairs from this company and I'm always satisfied. I definitely recommend them.

I love the classic look of a good aviator sunglass pair! They are lightweight and definitely provide a lot of coverage. They were great for driving and for playing around in the yard with my kids. Definitely highly recommend these!

For being affordable sunglasses I couldn't be happier. I was so tired of purchasing expensive sunglasses and losing them or breaking them. I needed a good alternative, I have tried a few different ones but these have won, they are light weight but still have that nice bend at the legs and are comfortable. If you're looking for affordable aviator frames that are a good quality, look no more.

This pair of glasses was so quick to receive, but what I was most impressed about was it's overall style. For what it is worth, they are high quality. The frame of the glasses are pretty sturdy and can hold up well. These glasses are great for everyday use, I am going to use these for driving. Perfect for keeping the sun rays away. Will definitely recommend it to others looking for affordable and great quality sunglasses!

I normally don't buy aviators, but these are very nice. The colors available are very vibrant and the glasses themselves are incredibly lightweight. These glasses polarization is great and they're easy to wear as the nose pads don't put any pressure due to them being so lightweight. The only downside I had, which is usually why I don't normally get aviators, is that light still can come in from above or the sides (due to aviators not really wrapping around your face/eyes much). But it's not a massive turn off. They're still super cute and a have great protection (especially for the price).
Payment & Security
Your payment information is processed securely. We do not store credit card details nor have access to your credit card information.