Description
A charming piece of jewellery
This fashionable accessory will elevate your look
Any jewelry lover knows that no look is complete without a pair of beautiful earrings. The gold-colored starry earrings will become a perfect addition to your bijouterier collection and refresh your daily outfits.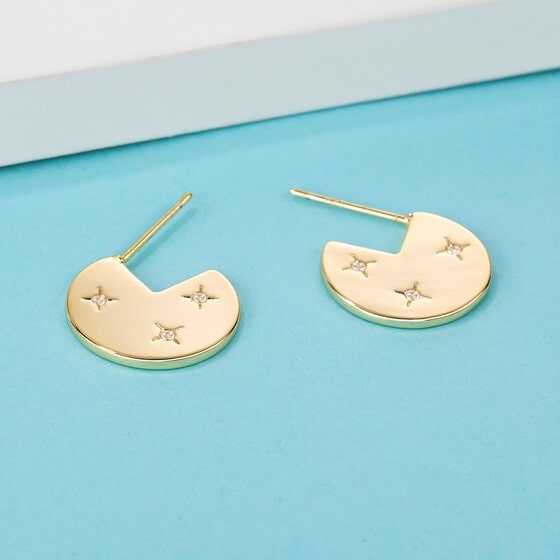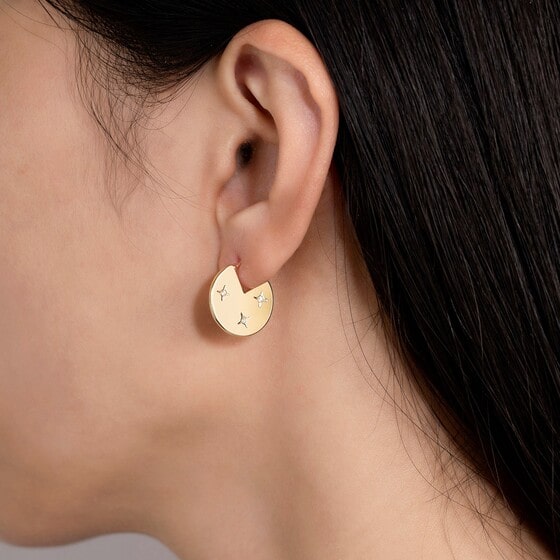 Product details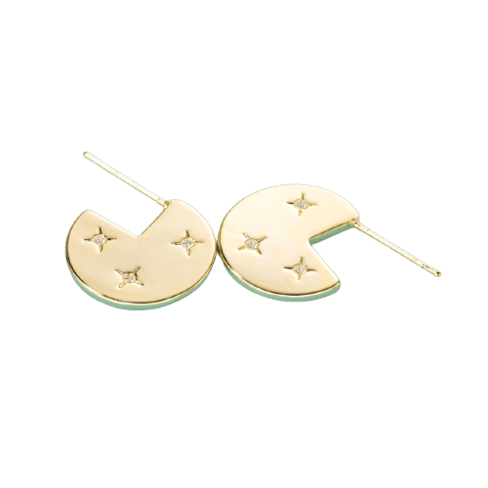 General characteristics
These copper-made earrings have a quite unusual shape (three quarters of a circle) and are inlaid with sparkly rhinestones. The earrings measure 0.5 in. in diameter; the diameter of a zircon on the outside is 0.5 in.
Care tips
You'll be glad to know that copper jewelry doesn't require any special care. If stained, wash the earrings in warm soapy water, then dry and polish with a soft cloth. To prevent your skin from turning green while wearing the earrings, coat them with clear nail polish.
Be glamorous!
These gorgeous starry earrings will perfectly highlight your jawline and skin tone. They are a stunning addition for both casual and fancy outfits. You will feel confident and receive lots of compliments while wearing them.
They come packaged very nicely as a well - perfect gift for a friend.

Exactly as pictured. Tiny but eye catching and perfect for any piercing. Love them!

These will be a gift for a young teen. They are very tiny, delicate & pretty

Yes these earrings are tiny BUT they are perfect for my second lobe piercing.

Bought these for myself, needed a cheap pair of studs to replace my old ones. These are great! They're cute, small, and understated which is what I wanted.

Bought these for myself, happily! They have not irritated my ears at all.

I love these earrings! I love gold jewelry and wanted to look for something affordable. Those are perfect!

Very delicate, small. Perfect for my 10 year old. She can sleep with it and it does not bother her.

Perfect petite little stars , I love them. I will always buy from you. Made well and look just like a picture.

cute but I expected them to be bigger
Payment & Security
Your payment information is processed securely. We do not store credit card details nor have access to your credit card information.