Description
Smooth, buttery goodness
Nix dry and chapped lips with our portable, lightweight Grapeseed Oil and Vanilla Bean Lip Balm. Kokum butter, candelilla wax, grapeseed oil, and other nourishing agents help deliver a long-lasting source of healing and help for your kissers, anytime.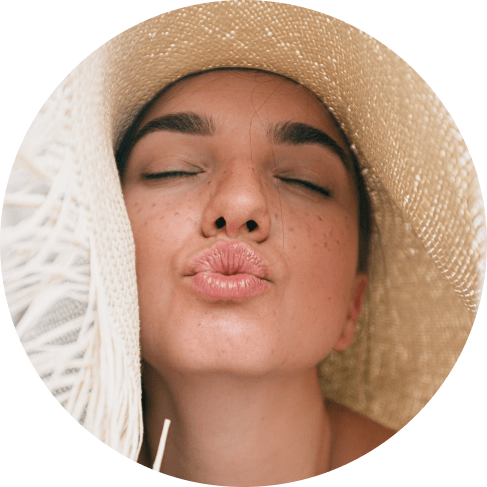 Freshen + soften
A luxe oil blend
Give chemical-free softness to delicate lip skin with all-natural helpers like walnut oil, coconut oil, and sweet almond oil.
Melon + vanilla bliss
Taste the sweetness with vanilla bean paste and natural melon flavor with a hint of peppermint to make your kissers ultra-kissable.
Nourish to good
Vitamins E and C help soften the roughest of lips for smoother and healthier skin with every use.
No chemicals or fragrances here
The Pack Co. prides itself on clean, pure formulations with natural oils and extracts (and nothing artificial or unknown).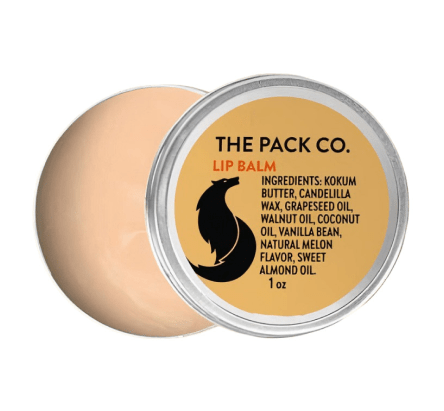 Hand-crafted by humans
The Pack Co. is dedicated to earth-friendly, sustainable products that use all natural ingredients to give you beauty that is healthy and beautiful -- all from sunny Los Angeles, California. Discover all face and body care items from this eco-clean lifestyle brand.
This balm fits the bill! And I rarely comment on presentation or packaging of a product but this one is so fun and so pretty - kind of nostalgic looking. Highly recommend and so glad I ran across this brand

Last Christmas I received one of these lip balm tins as a Christmas gift --I loved it so much that I bought myself this gift set for Christmas this year.

This is a great balm!!! When it goes on your lips, it turns into an oil almost! Very light and nourishing.

I really love this balm. It's not thick or sticky. Has a subtle scent to it and just melts into my lips. For those who think it's a bit drying try using a lip scrub first. This will not help dead skin so using a scrub then using this as upkeep works wonders.

This is the best lip balm that I have ever tried. You only need a tiny bit to smooth and soften your lips. I notice that the more I have used it, the less that I need. It really heals and hydrates. Plus it smells amazing.

Love it! It smells so good like a bakery. The container is small but the balm lasts a long time on your skin. It feels more oily than thick but is still very moisturizing.

Not only does this keep my lips soft, but when I put it on minor scrapes and abrasions they heal quickly. It smells great and it's not too thick or too thin. I have to hide it from my five year old daughter, or she uses it all over her hands and face. Although she does have kissably soft checks when she uses it!

This is not an inexpensive product, but I love it. I've loved how this is great for moisturizing most areas that have been seriously dry, especially since I've been washing my hands so often. I use it on my cuticles and the back of my hands, as well as my elbows. I'll order again!.

Overall it works but doesn't really help with the flakes
Payment & Security
Your payment information is processed securely. We do not store credit card details nor have access to your credit card information.