Description
Make the bathing sessions better
Proper grooming is not an empty word for you, whether you are a simple pet owner or the owner of a pet salon. You could be wondering, how can you get it to the next level? This incredible brush could be the answer.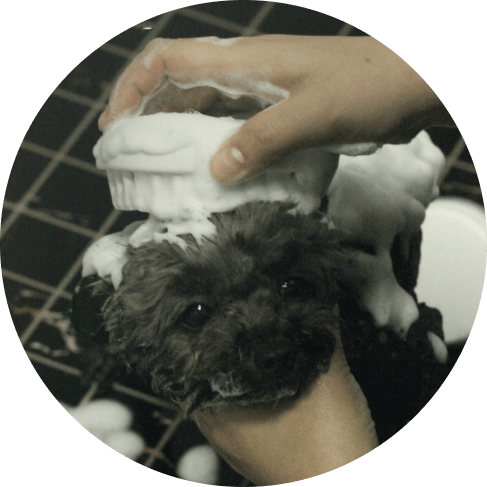 Grooming got much easier
After trying this brush, you won't want any other one
It massages the skin
Firm yet flexible bristles massage the pet's skin, improving blood circulation, therefore, the fur will look even better. And it's very relaxing!
It combs out the excess fur
The bristles we mentioned also help you comb out the lumps and excess fur. After the brushing, lift the plastic part up and throw the fur away!
It's easy to use
Special holes in the paw make it very simple to use and control. Put your fingers in them, and hold the brush firmly and confidently.
It's easy to store
The brush is small - 3.9x2.7x1.6 inches, so you can easily put it anywhere you need. It won't take up more space than the brush you use to brush your hair.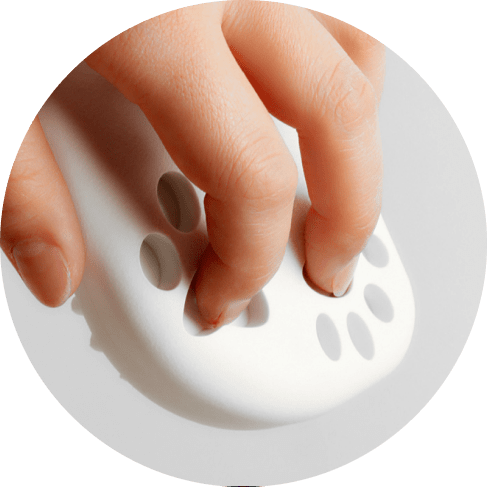 Bathing sessions leveled up
Don't miss this offer! A versatile and useful brush will be a great item for any pet owner or pet salon owner. Make the grooming process simpler and better. Massage, comb, relax your pets – everything with one little brush.
My dog is happy. I'm happy. At last we found a brush for a smooth-haired dog with hard wool. Excellent. And the hair from the brush is removed easily.

Excellent brush, just suitable for small breeds of dogs, that's what I was looking for. Moderately firm, I think it will be convenient to use.

Good quality. Matches the photo. Really does. Well copes with short hard and medium soft wool. And animals like massage)

This is a thing of high quality, has no unpleasant smell and seems to last at least 10 years. Highly recommend.

Just what we were looking for. Very soft and manageable. Ideal for massage your dog and the color is very nice.

Everything is super, corresponds to the description.

The product is excellent as expected

A good massage brush, the dog liked it

The brush is comfortable and beautiful.

Brush very soft, not as expected

Excellent things, gently massage

Excellent brush, the dog liked.
Payment & Security
Your payment information is processed securely. We do not store credit card details nor have access to your credit card information.