Description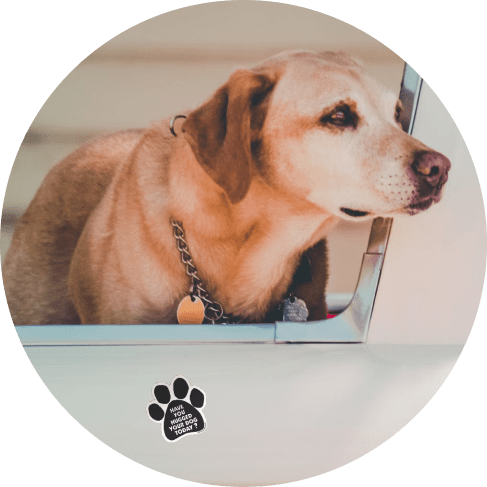 'Have You Hugged Your Dog Today?' car magnet
Are you fond of pets? Would you like to shout out your dog lover's identity? If so, look at the car magnets by Pet Gifts USA: these paw shaped magnets feature funny catch phrases regarding pets!
A lovely car magnet with a powerful message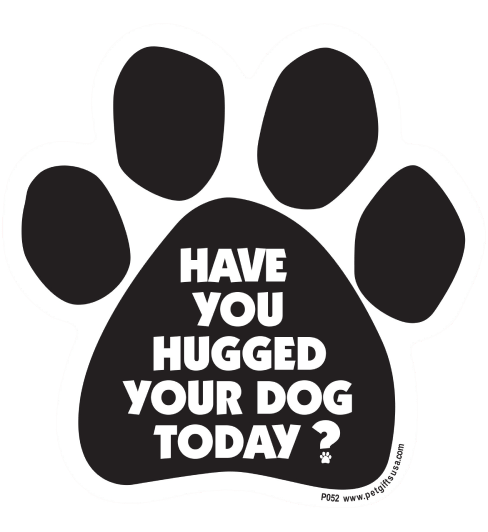 Well-thought-out size and coating
This car magnet is versatile: measuring 5.5" X 5.5" and being printed with UV and water resistant ink, it works great for both indoor and outdoor use.
A message for everyone to consider
Let's just focus on the simple and beautiful things in life - such as hugging your beloved pet, for example! We're sure it will make both your and their day A LOT brighter.
There's something special about it
'Have You Hugged Your Dog Today?' car magnet is an absolute must-have for a dog lover since it lets you decorate any metal surface you like, whether it's your fridge, busy board, car bumper, mail box, etc. What's more, there is something special about these magnets. All the car magnets by Pet Gifts USA are packaged by persons with disabilities, and buying this piece, you're supporting a whole community.
About Pet Gifts USA, LLC
Pet Gifts USA LLC makes great pet related products, including Bone and Paw shaped magnets and stickers with fun sayings, some of which are breed related. We have items featuring your favorite dog and cat breeds. Celebrate our Armed Forces and Veterans with our Military Paws. And honor the memory of your lost loved ones with our Memory Paws. We offer a wide variety of products like T-Shirts, Tote Bags, Keychains, Mugs, K-Lines Window Tattoos, Bumper Stickers and Chompin At The Bit Horse related items. Many of our products feature artwork from renowned artist Tamara Burnett. Tamara is particularly acclaimed for her unique ability to convey emotion and personality through the eyes of her subjects as well as for her exquisite attention to detail. Art connoisseurs throughout the world have enjoyed Tamara's beautiful renditions of pets and wildlife.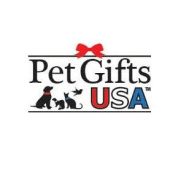 Designed In
Whitehouse Station, New Jersey
Just absolutely loved it‼️👍🏻

Super cute! Easy to put on but easy to take off!

It is what I hoped it would be

Love it and bought one for a friend!!

The item looks as it was shown in the picture. Very cute

Such a great magnet! Its has some weight to it compared to the other magnets i have but its still super cute! The quality is pretty good too it hasn't faded which is surprising because its always really sunny where i live & usually my magnets start to lose color but this one still looks new
Payment & Security
Your payment information is processed securely. We do not store credit card details nor have access to your credit card information.