Description
Stunning earrings for ladies
Emphasize your features
Pretty earrings are an essential accessory of any woman's jewelry collection. Make these lovely heart Stud Earrings its part! They will wonderfully contribute to your look and highlight the beauty of your face.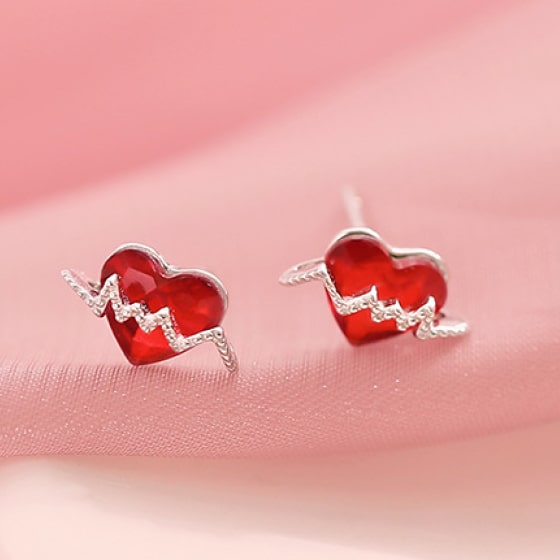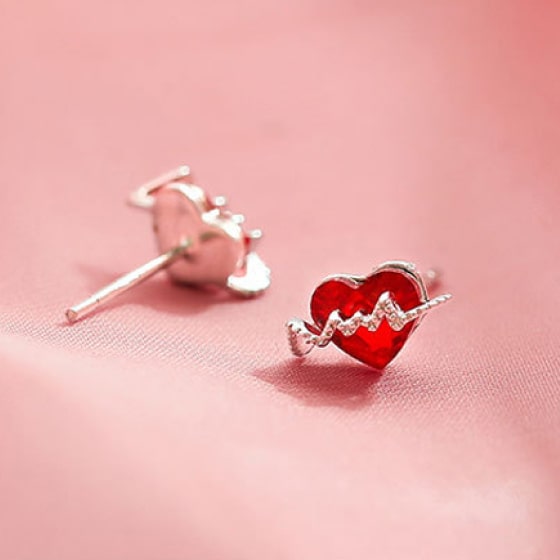 A classic piece of jewelry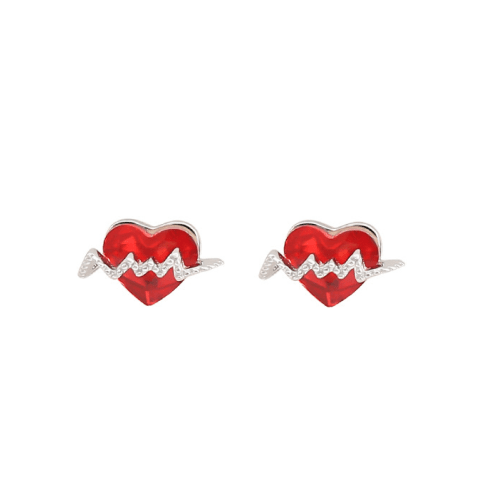 General characteristics
These cute Heart Stud Earrings have lovely inlays of a wonderful cherry red tone.
Care tips
Store the earrings in a dark place. To avoid tarnishing, do not shower wearing these earrings. Wipe with a soft cloth after every use.
It's a perfect gift
These insanely cute Heart Stud Earrings make an amazing gift for any occasion, whether you give it as a birthday souvenir or any other present. They are meaningful, beautiful, and elegant. The earrings are suitable for women of all ages and look amazing with any outfit.
I bought the earrings as a gift. They were beautiful. They were delicate, but of very good quality. Due to the pandemic, we have not yet exchanged gifts with this one branch of the family. I liked them so much that I kept them lol.

These are super cute!! I bought them for myself to wear on a date because I like being extra and festive. Can't go wrong with these for simple, inexpensive earrings!

Bought these heart shaped earrings for my daughter's Valentine's Day gift; she loves them. They're a perfect size and can be worn year round with any outfit.

I ordered this for a 6 yr old girl's birthday gift and they are just the right size for her as she is a dainty little girl.

I loved these earrings! They are a good size, look great, and are very well made! A very nice set of earrings for the price. You won't be disappointed!!!

Another gift for my granddaughter. She thinks they're beautiful. Nice size and beautiful color

Pretty, sparkly, very nice quality. Granddaughter loves them.

Stylish, these do not irritate my daughter's ear as she is very sensitive.

These earrings are super cute and my granddaughter loves them!💓

Very pretty and sparkly. Little bigger than I expected, which I love.

These earrings seem to be well made. I deducted 1_star because the backs that came with them are too small to hold up the earrings. They are bigger than I expected. I have to use the large disc type backs. Fortunately, I had some.

The earrings are very cute but they are way smaller than I expected them to be
Payment & Security
Your payment information is processed securely. We do not store credit card details nor have access to your credit card information.