Description
Hands-free - so you can reach for more
Crossbody purses are the most comfortable and convenient bags around. Their design enables you to have your hands free, which is why they're our current bag of choice. Crossbodies are known for their versatility, which is why they have surged in popularity in recent years. Whether you're commuting regularly, want to keep your belongings close on a night out, or simply love the sleek shape, here's a crossbody bag for you.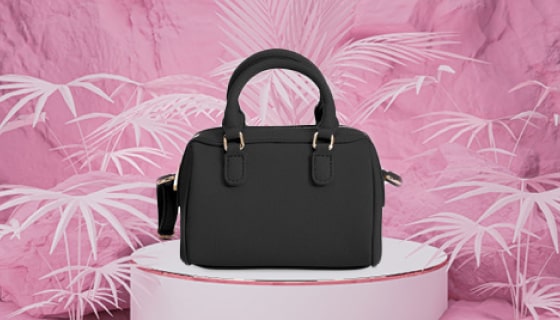 Your new go-to favorite
Find your perfect crossbody bag
Elevate your everyday looks
Crossbody bags bring you a convenient design in a modern shape. This bag is designed to carry you through the work week in style.
Practical & stylish choice
This pebbled vegan leather mini barrel crossbody handbag comes with a main zipper opening and decorated with gold fittings.
Carry it all around
Easy to carry with an adjustable long strap and top handle. Wear it your way and adjust the buckle on the strap for the right length.
Has the perfect attitude
There are no rules on how to wear a crossbody. Let it hang behind your body or at the front. Make the most of your bag, wear it in every possible way.
Perfect size to carry all your essentials
Measures approximately 6 1/4" x 4 1/4" x 3 3/4". With enough space for your phone, cards, cash and keys, it makes it very convenient for you to go out.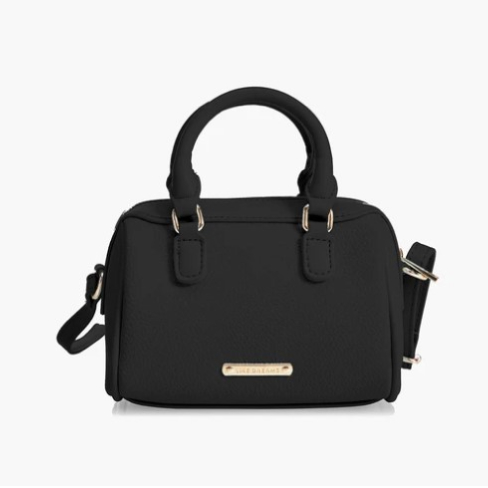 Cruelty-free material
Equally as good-looking - and more affordable - compared to their designer leather cousins, vegan-friendly handbags are a wise investment to make! Made of quality durabl faux leather.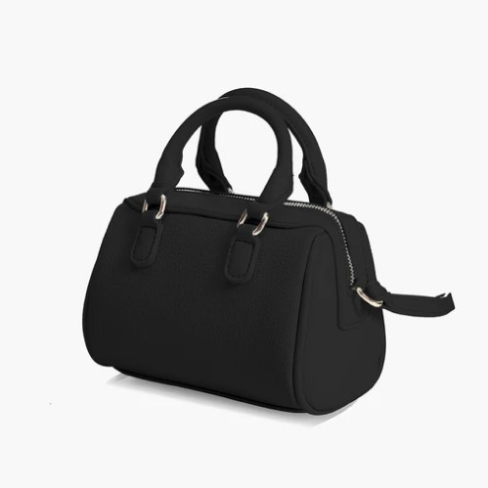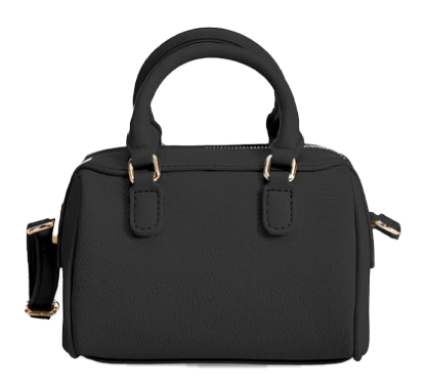 Looks good wherever you go
The classic piece will look good with practically everything already hanging in your closet. Wear this to work or your day out - it's the perfect sustainable accessory. Wherever you go, you're guaranteed to receive many compliments!
This bag is just excellent in so many ways… You can see the quality, the price is just right (a bargain even) and it seems to go well with most of my outfits. So whether you plan to wear it as a casual bag for everyday errands or for a night out - it will do the trick. Thank you, I'm really happy with my purchase!

For the price, I did not expect much. I am not one to spend a lot on purses, and having spine issues, I prefer a quick and easy way to carry my things I need. The crossbody purse is absolutely the perfect size to fit all I ever carry. The package arrived yesterday and here we are. Well-crafted product, no things that look out of shape, all well-stitched and looks amazing. I have a collection of crossbody bags and this new one is my favorite for now.

I have been looking for a purse for a while. I didn't want to pay an arm and leg for one but I also wanted a nice sturdy purse for a good deal. I came across a few of them, but this one caught my eye because it was a great deal.Totally worth the price!

My package came today. So far no problems! Delivered quickly and was just as described - a small vegan leather bag to fit my wallet, iPhone, pods and some other stuff. Carefully inspected it and there are no tears or blemishes on the leather - I checked inside too and all seems to be in order.

I've been really happy with this bag so far. The leather is soft and easy to clean if you need it - just wipe it with a wet cloth and you're good to go. The strap that comes with it is durable and I can regulate how long it is. Perfect for occasions when you don't need a lot of stuff with you. I also like how well it's put together - all the stitches are just perfect and it looks really expensive. Got a lot of compliments on it.

Got it for my wife, here's her comment. A really great bag for the price! The quality looks good and it actually looks expensive. Have been wearing the crossbody bag for a couple of weeks and it feels and looks amazing! Fits the big wallet (a problem with many crossbody bags) and all other necessities. Very satisfied and highly recommend!

I like the quality of the bag, and I love the look. If I could give this bag six stars, I would.

A perfect bag for carrying all your important stuff. It has enough space for my phone, wallet, keys and some make-up essentials. Made of imitation leather which just feels like the real deal, I wouldn't notice the difference if it hadn't been specified. The bag closes with a metal zipper which is usually the most problematic thing in a bag, but here it actually works fine. I never struggle with opening or closing it. When I close the bag, it stays closed and I don't have to worry about my stuff getting stolen or something. Great bag, thank you!

The bag is just fantastic, had no issues with it. The strap is long enough for me and it is actually adjustable. The zipper works great, easy to open and close if you need to get something out quickly. I like vegan leather products, cause they look like real leather without all the cruelty to animals! If you need a bag for everyday use and you care about animals, this bag will do just fine.

I got this set on sale, so for the price it's great. The strap is too thin in my mind, good that it's a small bag so I cannot put a lot of stuff in there, otherwise it would cut into my wrist. Only reason for docking a star. It's not perfect, but looks quality. See how it holds up.
Payment & Security
Your payment information is processed securely. We do not store credit card details nor have access to your credit card information.