Description
Designed with versatility in mind
An elegant way to keep your jewelry secure
This jewelry box is ideal for smaller pieces of your accessory collection. It provides enough space for all types of jewelry, from earrings to rings and pendants.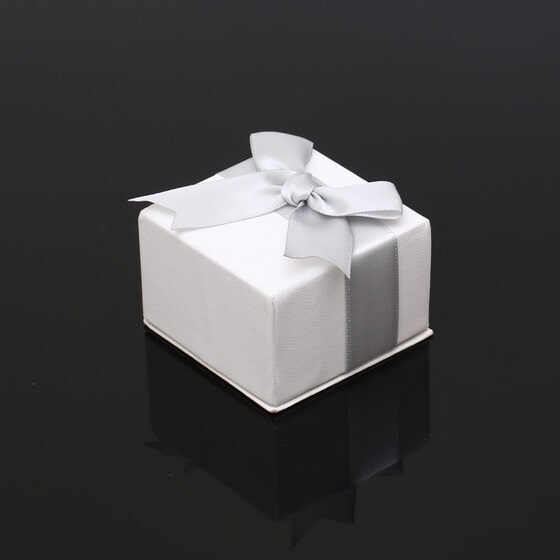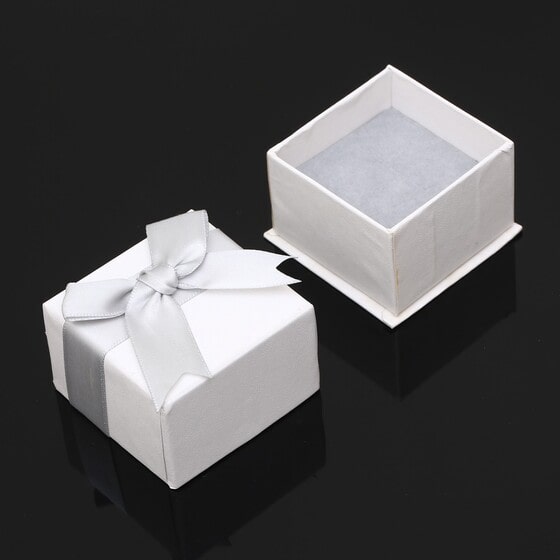 Jewelry box details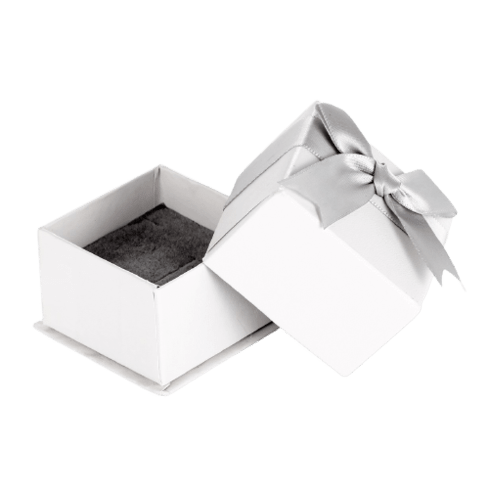 Size
The box is quite compact and can easily fit your pocket. It's size is 2.8 in x 1.6 in.
Color
The box is of a delicate lily-white color. It's wrapped in a pale-grey bow ribbon.
A gift to remember
Surprising your loved one with a special present wrapped in this stunning jewelry box will make your gift meaningful and memorable. This adorable box will be perfect for special occasions, like proposals or anniversaries, as well as for daily storage.
A bit small, but I like it.

Nice. Served the purpose.

Great gift box fit my needs exactly as described

it is one gift box the size for a ring, or maybe a small pendant

Very beautiful box, was the perfect fit for a necklace, Thanks

Very cute little gift box, perfect for the keychain I put in it.

High quality box, looked great. I bough the small and they were perfect for earrings.

Was perfect for a bracelet that I got someone for Christmas! Perfect size

It was worth the purchase and it was perfect for what I needed it for I love it

Cute little box I was able to put my girlfriends new car key fob in there as the car was a surprise, ant it fit perfectly.

Got this to gold a lovely bracket I got my wife for Valentine's day. The box was beautiful and functional as she uses it to store said gift.

Great gift box. I used them for jewelry. They're great. They even have a bow. Can't beat it...... It's a gift wrapped box. Just add the contents. I will buy more.
Payment & Security
Your payment information is processed securely. We do not store credit card details nor have access to your credit card information.